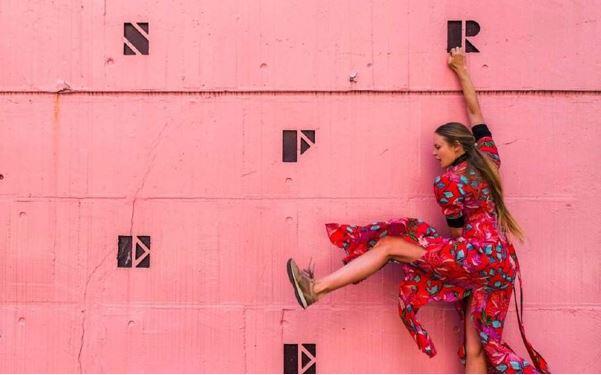 Are you an Instagram user? Already know how the Instagram algorithm works? At present, all social media have different
algorithms
to determine which posts will appear on a user's Instagram. More and more people are seeing your posts, determining the success of your social media marketing. Then how does the I nstagram algorithm work? Check out the following review!
Instagram Algorithm
Initially, Instagram did not use an algorithm, one of the social media trends is to only display content in chronological order. Starting from new posts to the oldest. It was only in 2016, Instagram announced, to replace the chronological order with the Instagram algorithm. Then in 2017 to 2018 Instagram clarifies its algorithm based on several things.
Important Factors Affecting Instagram's Algorithm
Launching Techcrunch, there are 3 important factors that affect the algorithm on Instagram, namely interests, trends, and relationships based on interactions with I nstagram accounts
1.

   
Interest
Maybe you are wondering, how can Instagram display content that you like? This is how the Instagram algorithm works. The algorithm collects all information about content that you often like, share, post that you comment on until the hashtag. All information is collected and processed into learning by machines to make feedback.
If fashion and beauty are genres of content that you often like, share and comment on. It is most likely that the content posts will often appear in the top instagram feed posts.
Another factor, which affects the Instagram algorithmis content that is trending and up-to-date (Recency). Postings that are trending and discussed by many people are a priority that often arises. But of course, content that is trending is relevant to your i nterests.
No matter what number of accounts you follow, Instagram will only display posts from the account that has the most interaction with you. Because Instagram will assume that the account is a close friend of yours. The more often you comment, like, share and tag along with photos, the intensity of your friend's posts will often be s een by you.
Not only that, the Instagram algorithmalso works by looking at your search results. Instagram will read the profile of the account you are viewing, and make it a priority that will appear in the feed. So you do not miss information about the account.
O
ther Factors Affecting Instagram's Algorithm
In addition to these 3 important factors, there are other factors that influence the
I
nstagram algorithm. These factors are:
●

  
Frequency,
Instagram will show you the best posts since the last visit. This is c
ertainly influenced by how often you open Instagram.
●

  
Following,
if you follow lots of Instagram accounts, you will choose the c
ontent that is displayed in the order. You will not see all posts from the a
ccount that was followed. These posts will appear alternately.
●

 
Usage Time
, how long users spend on Instagram will influence the way the
Instagram algorithm works. If the user only uses a little time on Instagram, then Instagram will display relevant content at the top, with a narrower genre. But if the user spends a lot of time on Instagram, the genre to be displayed on I nstagram will be wider.
Some of the factors above do affect the workings of the Instagram algorithm. But not
e
veryone can understand it well. But you don't need to worry, social media analytics
l  ike analisa.io will provide information regarding the Instagram algorithm to  support y our digital marketing success. For complete information, you can look at the analisa.io website.