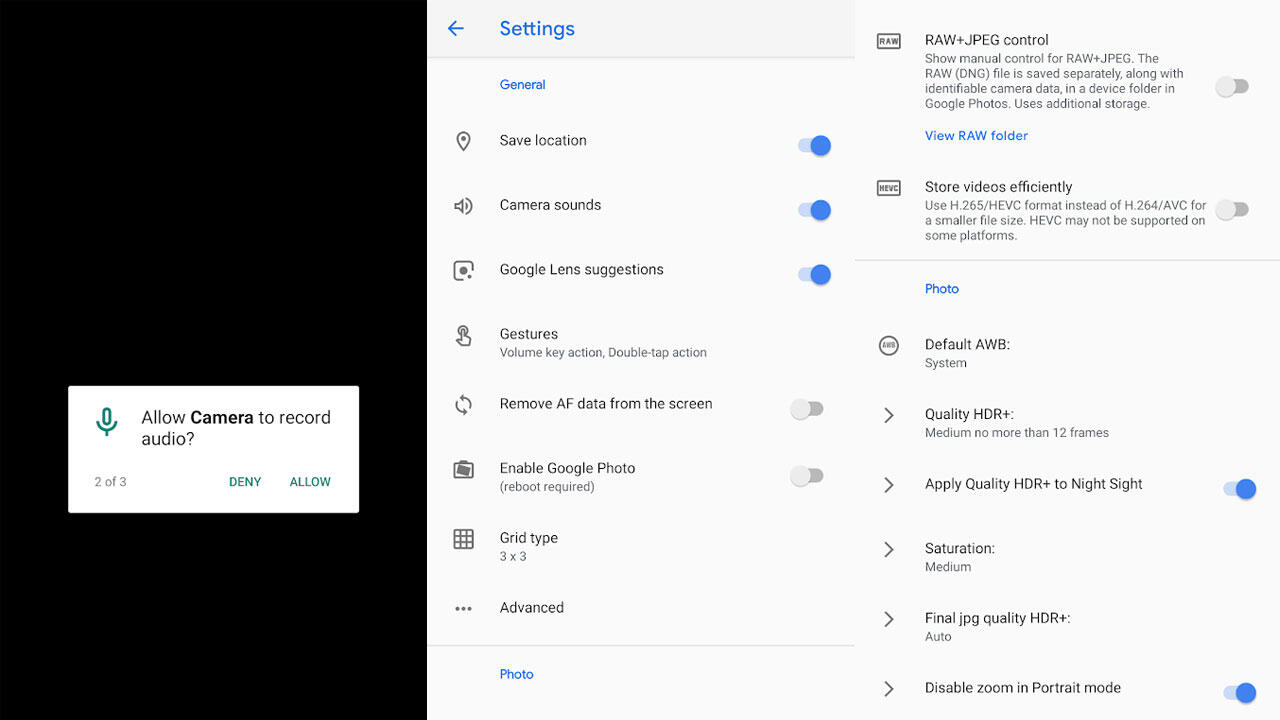 Today I will share the download link for Gcam Realme X2 / Pro Apk for you. Realme released the first flagship phone. Realme X2 Pro is equipped with a Samsung GW1 64 megapixel sensor. 
The good thing about this device is that it gives you 6/8 GB of RAM and 64/128 / 256 GB of internal storage. In addition, it is operated by Android 9.0 Pie with ColorOS 6.1.
Looking for the 
Google Camera app for Realme X2 Pro
? I found Google Camera for Realme X2 / Pro with night vision.
This smartphone not only offers excellent performance, but also a 
full camera experience
 with four rear shooters, similar to its brother Realme X2 Pro.
Google Realme X2 / Pro camera
Gcam is the 
best camera app
 that is very popular for Android smartphones. It also offers features such as night vision mode, PhotoSphere, slow motion, playground (AR sticker), RAW support, HDR + mode, panorama, lens blur, mode portrait (with focus cursor), Google lens mode and many others. 
The image quality of the
Google camera is better in some places
 than with standard cameras. This provides better image quality in low light conditions and more detailed images. 
Download Google Camera Realme X2 / Pro
Here is the 
download link for Gcam Realme X2 / Pro:
MGC_6.1.021_MI8_V2e.apk
How to install Google Camera Realme X2 / Pro
Download the GCamera.apk file.
Then copy the downloaded file on your phone or tablet to internal or external memory.
Now activate the Unknown sources option under Settings> Security or Settings> Additional settings> Privacy.
Install GCamera.apk, open the camera app on your device, and grant all permissions.
Have fun now.
Recommended settings:
Go to Camera app settings> Turn off Google Lens suggestions and save location options
Go to Settings> Advanced> Activate HDR + control again
Go to Camera Application Settings> BSG MOD Settings> Input Templates
Front camera> Pixel 3 XL
Rear view camera> Pixel 3 XL
Go to GCam> Settings> BSG MOD Settings
Activate the option G.Photo
Set jpg + to 100% for final HDR quality
UPDATE> Activate - Always deactivate Saber (always 13 Frm. In NS)
Set the saturation level to
Rear camera Mark saturation at 2.0 and shadow saturation at 2.4
Mark the saturation of the front camera at 1.1 and the saturation of the shadows at 1.7
After completing all of the above steps, you can restart the GCam application and click on the image. We've added a few 
examples of standard camera
 samples and GCam Realme X2 / Pro mods for comparison so you can judge which one looks best.
The main difference is seen in portrait and night vision, which are far ahead of nig
© Download Google Camera (GCam) Realme X2 / Pro
Source: 
https://hp.bassnations.com/2020/06/gcam-realme-x2pro.html