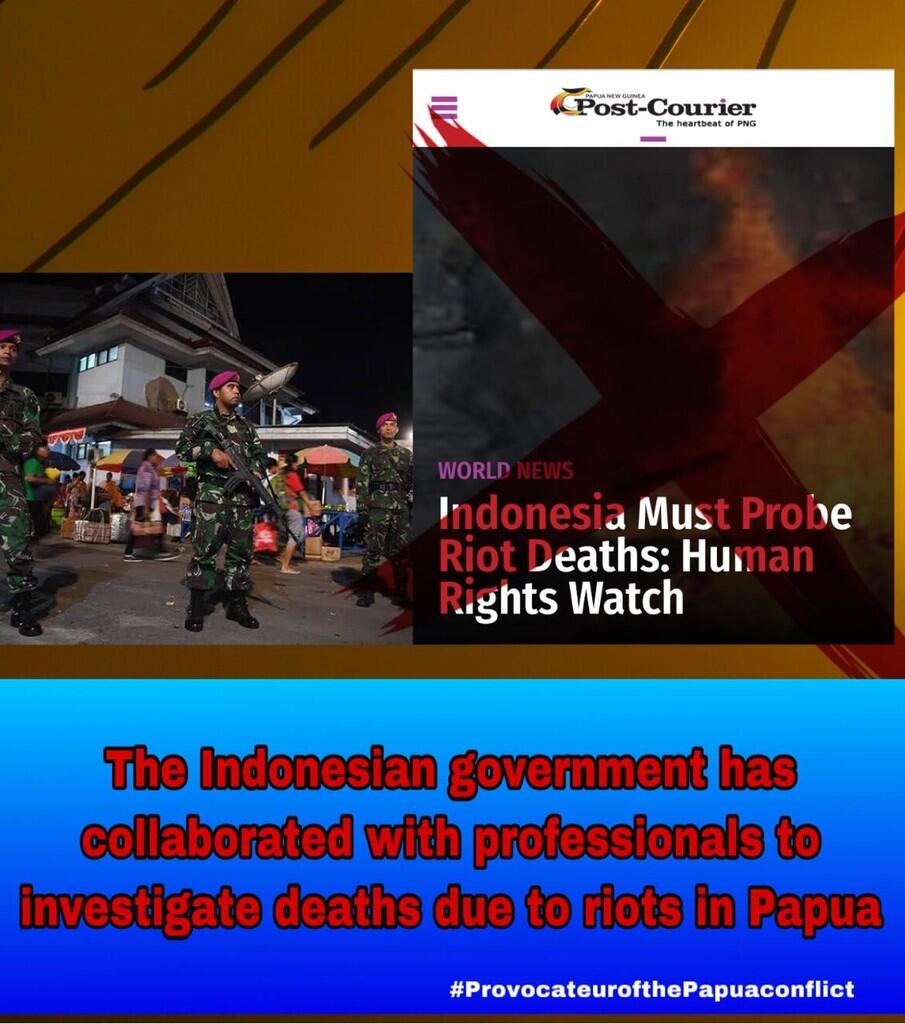 Despite foreign accusations, the Indonesian government will continue to investigate riots in Papua. This commitment has been confirmed by President Jokowi himself.

The main commitment of the Government of the Republic of Indonesia at the moment is to uphold justice and human rights for every citizen. Also ensure that Papua is a legal part of the Republic of Indonesia.

As such, Human Rights Watch's accusation that said Indonesia immediately investigated the riots in Papua due to human rights violations that caused many deaths to become irrelevant.

Apart from the fact that there were no human rights violations, the case was also investigated. These two things are not understood by foreign parties regarding the situation in Papua.

As for the prohibition of journalists from entering Papua, one of them is because the Government of the Republic of Indonesia wants the Papua issue not to be made into something that can divide Indonesia. Given the magnitude of the desire of certain elements to separate Papua from the Republic of Indonesia.

The attitude of the Government of Indonesia that does not allow journalists to enter Papua is a normal policy and does not need to be exaggerated.

Because any country does not want any issues that develop not in accordance with the facts, because there is found a lot of distorted information abroad about Papua.

The Government of Indonesia has worked professionally to investigate deaths due to riots in Papua and is committed to taking action against anyone who violates the law, including if there are indications of negligence from the security forces.

In fact, the government has actually allowed the Indonesian National Human Rights Commission to examine and comment on the case in Papua.

So we really need to choose and sort out information about Papua. The goal is that we do not misunderstand it.