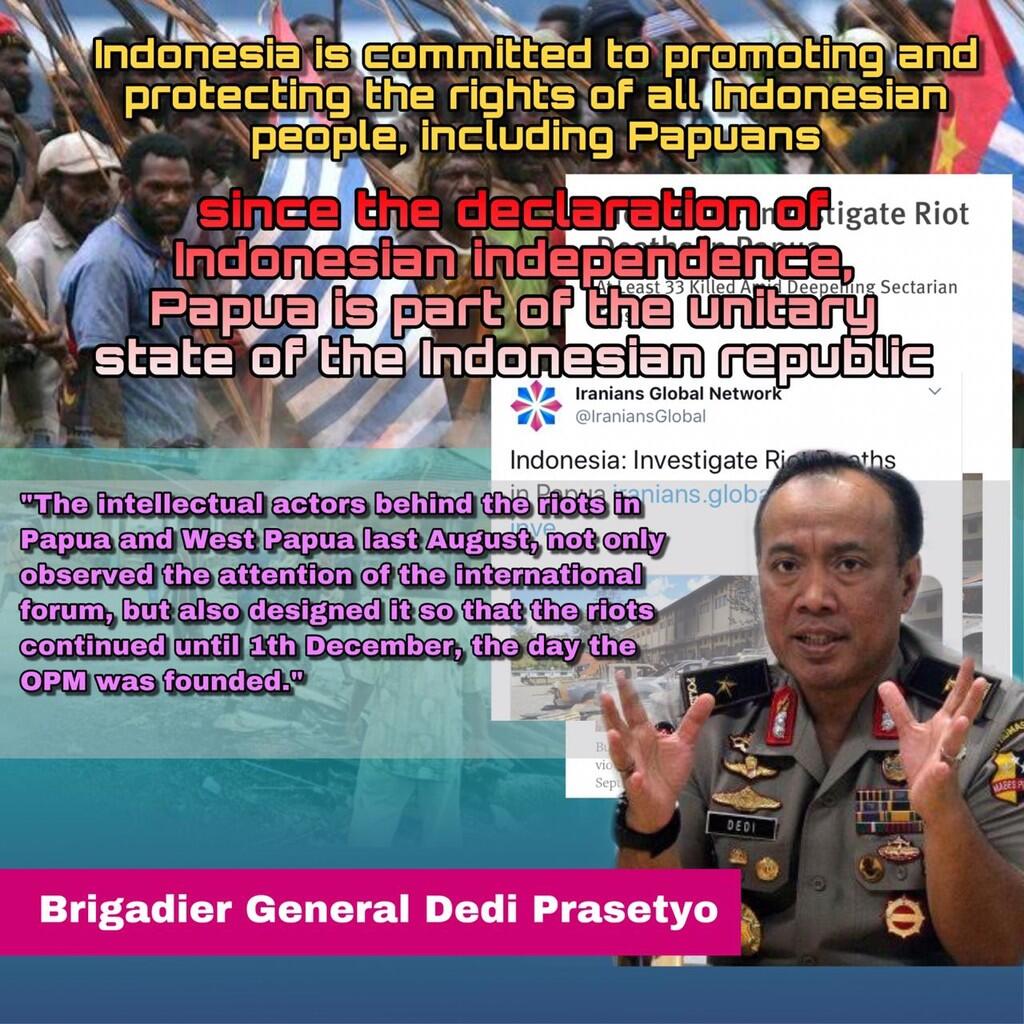 In the midst of the government's efforts to deal with problems in Papua, a lot of false information was circulating on social media. It can lead to misguided public opinion.

Among the most striking is the issue of human rights violations in Papua, where security forces are seen as frequently committing violations against indigenous Papuans, including detention and torture.

On the other hand, a number of parties also attacked the issue of internet restrictions in Papua.

The above issues are clearly not entirely correct. There are many facts that are covered so that it does not become public knowledge.

In fact, the Indonesian government has done a lot to advance Papua. This can be seen from the right of reply from the Indonesian delegation to Vanuatu at the last UN Human Rights Council.

Earlier, Vanuatu highlighted the issue of human rights in Papua, but motivated by support for separatist groups in Papua.

Indonesia is committed to promoting and protecting the rights of all Indonesians including Papuans. What is clear, Papua since the declaration of Indonesian independence is part of the Unitary Republic of Indonesia, which was strengthened by UN General Assembly Resolution 2504.

Indonesia has asked all countries to respect "sovereignty and territorial integrity" and urged not to interfere in the domestic problems of other countries.

On the other hand, related to the riots that recently erupted in Papua was not a horizontal conflict. But the riots deliberately created by separatist groups to divide the people of Papua.

The Head of the Public Information Bureau of the Police Public Relations Division, Brig. Gen. Dedi Prasetyo, confirmed that. According to him, the intellectual actors behind the riots in Papua and West Papua at the end of last August, were not only eyeing the attention of international forums.

They are also allegedly designing so that the riots will occur until 1 December, which is the day of the establishment of the Free Papua Organization (OPM).

Through the riots, they provoked a horizontal conflict. Creating conflicts between ethnic or religious groups is their goal. This is what really should be avoided.

Thus, the call for jihad that was sparked by FPI against the Papuan people called Christian majority is a groundless response and does not solve the problem.

Because it only erupts horizontal conflict with SARA motives on an ongoing basis. FPI has empathy, but does not think of strategies that actually harm themselves and others.