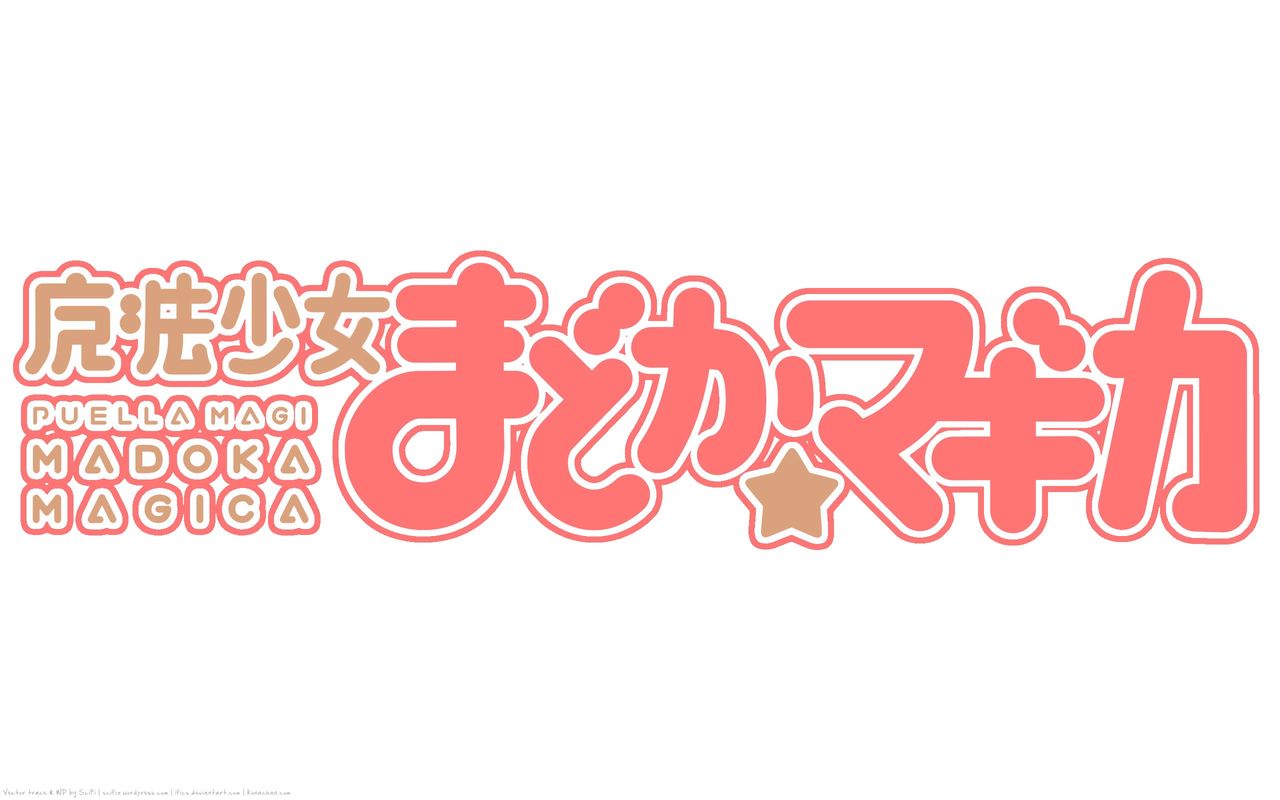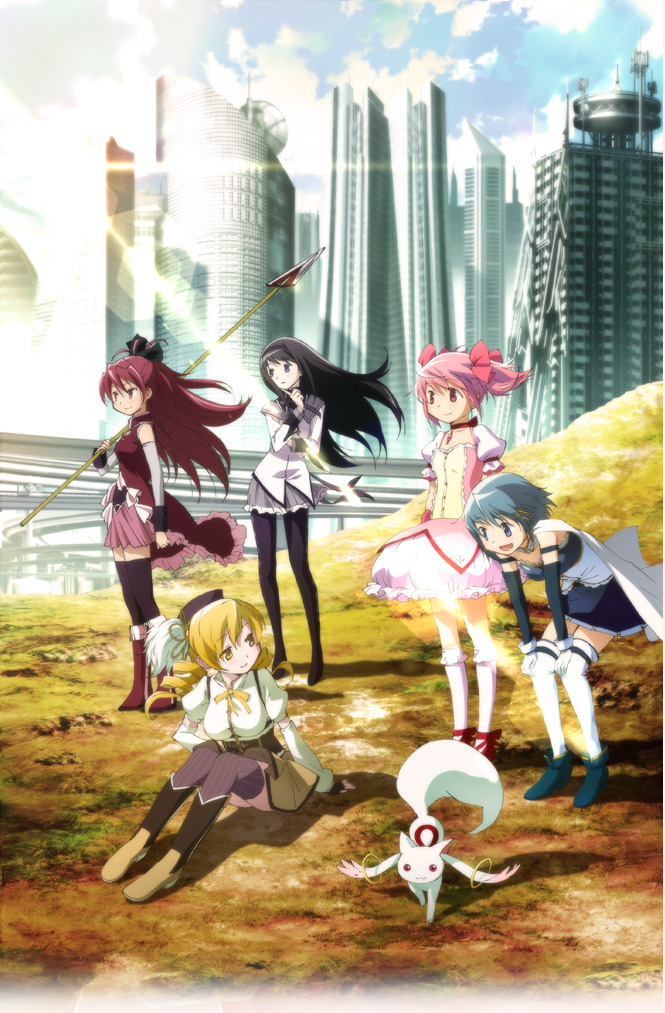 Puella Magi Madoka Magica (魔法少女まどか☆マギカ Mahō Shōjo Madoka Magika, "Magical Girl Madoka Magica"), commonly referred to as simply Madoka Magica, is a Japanese anime television series that was produced by Shaft and Aniplex. It was directed by Akiyuki Shinbo and written by Gen Urobuchi. The story follows a group of female middle school students who choose to become magical girls and must battle surreal enemies called witches. They consequently learn of the anguish and perils associated with their new roles.
The series won several awards in Japan, such as the Television Award at the 16th Animation Kobe Awards, as well as 12 Newtype Anime Awards and the Grand Prize for animation in the 2011 Japan Media Arts awards. In 2015, the show was also awarded the inaugural Sugoi Japan Grand Prix, Japan's nationwide vote for manga, anime, and novels considered as cultural assets that have the potential to be beloved all over the world, among all the works published since 2005.
Synopsis
Quote:
Madoka Kaname and Sayaka Miki are regular middle school girls with regular lives, but all that changes when they encounter Kyuubey, a cat-like magical familiar, and Homura Akemi, the new transfer student.

Kyuubey offers them a proposition: he will grant any one of their wishes and in exchange, they will each become a magical girl, gaining enough power to fulfill their dreams. However, Homura Akemi, a magical girl herself, urges them not to accept the offer, stating that everything is not what it seems.

A story of hope, despair, and friendship, Mahou Shoujo Madoka★Magica deals with the difficulties of being a magical girl and the price one has to pay to make a dream come true.
Anime Information
Quote:
Type: TV
Episodes: 12
Status: Finished Airing
Aired: Jan 7, 2011 to Apr 22, 2011
Premiered: Winter 2011
Broadcast: Fridays at 01:25 (JST)
Producers: Aniplex, Mainichi Broadcasting System, Movic, Nitroplus, Houbunsha
Licensors: Aniplex of America
Studios: Shaft
Source: Original
Genres: Psychological, Drama, Magic, Thriller
Duration: 24 min. per ep.
Rating: PG-13 - Teens 13 or older


Director: Akiyuki Shinbo
Series Composition: Gen Urobuchi
Script: Gen Urobuchi
Music: Yuki Kajiura
Original Character Design: Ume Aoki
Character Design: Takahiro Kishida
Art Director: Kunihiko Inaba

Madoka Kanome (鹿目 まどか, Kanome Madoka)
Voiced by: Aoi Yūki (Mina Tepes - Dance In The Vampire Bund)

Homura Akemi (暁美 ほむら, Akemi Homura)
Voiced by: Chiwa Saitō (Senjougahara Hitagi - Bakemonogatari)

Mami Tomoe (巴 マミ, Tomoe Mami)
Voiced by: Kaori Mizuhashi(Miyako - Hidamari Skecth)

Sayaka Miki (美樹 さやか, Miki Sayaka)
Voiced by: Eri Kitamura (Araragi Tsukihi - Bakemonogatari)

Kyubey (キュウべぇ, Kyuubee?)
Voiced by: Emiri Katō (Hachikuji Mayoi - Bakemonogatari)


Opening Theme:
"Connect" (コネクト) by ClariS
Ending Theme:
#1: "See You Tomorrow" by Aoi Yūki (eps 1-2)
#2: "Magia" by Kalafina (eps 3-8)
#3: "And I'm Home" by Eri Kitamura & Ai Nonaka (ep 9)
#4: "Connect" (コネクト) by ClariS (eps 10, 12)
Insert song:
"Ave Maria" by Bach/Gounod (ep 5)
"La fille aux cheveux de lin (The Girl with the Flaxen Hair)" by Claude Debussy (ep 6)
"Magia" by Kalafina (eps 1-2,10)

Preview
Quote: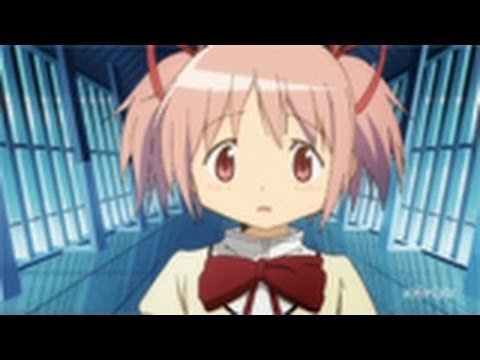 Official Site
|
AniDB
|
ANN
|
MAL
Quote:
Thread ini adalah lanjutan dari thread sebelumnya: https://kask.us/gWjrc,Yang di-reborn karena TS lamanya sudah tidak aktif lagi.