Virtual-san wa Miteiru「 バーチャルさんはみている 」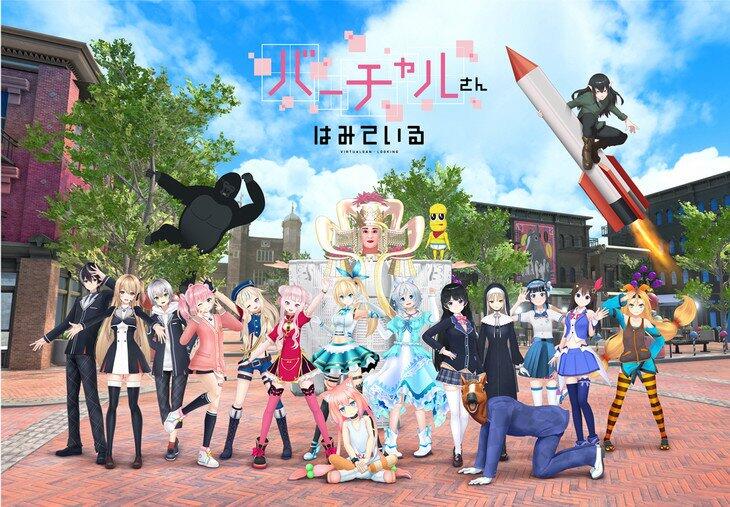 Story
Quote:
The series features over 30 virtual YouTubers or VTubers — characters popularized via videos on streaming services and user-generated content sites.

The virtual stars of the series include (in the order they appear in the teaser movie above) Mirai Akari, Dennō Shōjo Siro, Tsukino Mito, Tanaka Hime, Suzuki Hina, and Nekomiya Hinata. These six characters form a special unit called "Virtual Real" to perform for the series. Also starring is enka singer and more recently, "virtual grandmother" star Sachiko Kobayashi.

Information
Quote:
Type: TV
Episodes: 12
Status: Currently Airing
Aired: Jan 10, 2019 to ?
Premiered: Winter 2019
Broadcast: Thursdays at 00:00 (JST)
Producers: Dwango
Licensors: None found, add some
Studios: Lide
Source: Original
Genres: Music, Comedy
Duration: Unknown
Rating: None

Staff
Quote:
Daigo Abe is directing the anime at Lide, a new production studio established by Dwango, Kadokawa, Khara, INCS toenter, and Asobi System Holdings for virtual anime and virtual characters. Daisuke Yokosawa is serving as "unifying producer," and Shinnosuke Suzuki is the production producer. Anime director Hideaki Anno (Evangelion) contributed ideas to the project; the Virtual Real group members wear the uniforms from Evangelion.

Yasutaka Nakata (Five Numbers!, Modest Heroes, Crayon Shin-chan movies' theme songs), a producer for such musical acts as Kyary Pamyu Pamyu and Perfume, is composing the background music and the two theme songs. Kizuna Ai sings the theme song for the first six episodes, and the "Virtual Real" group sings the theme song for the last six episodes.

Cast
Quote:
Under Construction
PV
Quote: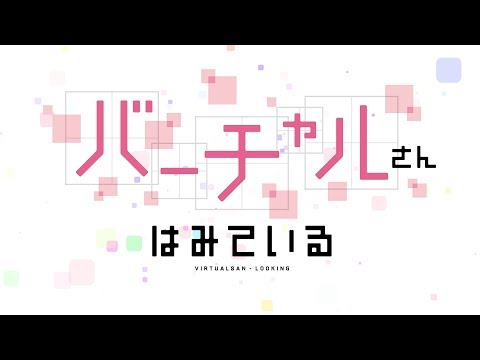 Official Site