UPDATE 4 -
Boeing alerts pilots after Indonesia crash, FAA plans directive



Tim Hepher and David Shepardson
Published 10 Hours AgoReuters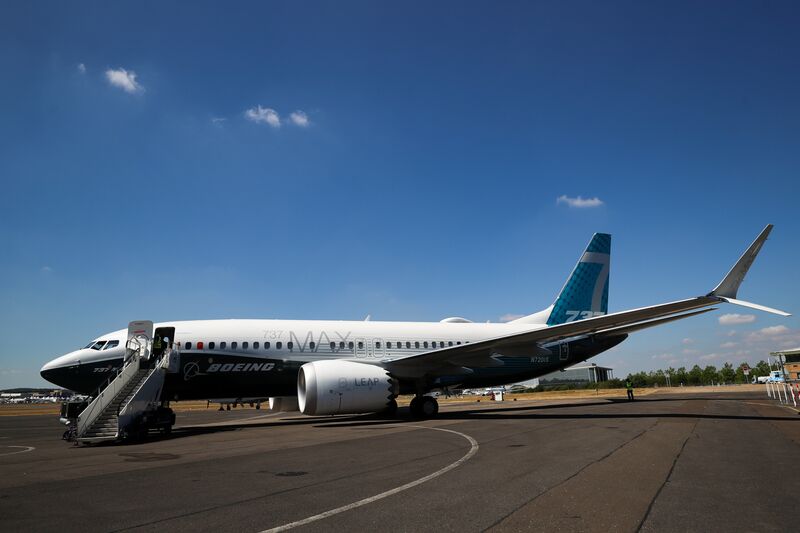 Boeing 737 Max 7. Photographer: Simon Dawson/Bloomberg
* Erroneous readings from system could cause dive - source
* Sensor changed day before doomed flight - investigators (Adds FAA statement, planning to issue safety directive)
ZHUHAI, China/WASHINGTON, Nov 7 (Reuters) - Boeing Co said on Wednesday it had issued a safety bulletin reminding pilots how to handle erroneous data from a key sensor in the wake of last week's Indonesian jetliner crash.

The U.S. planemaker said investigators probing the Lion Air crash off the coast of Indonesia, in which all 189 on board were killed, had found that one of the "angle of attack" sensors on the brand-new Boeing 737 MAX jet had provided erroneous data.

Experts say the angle of attack is a crucial parameter that helps the aircraft's computers understand whether its nose is too high relative to the current of air - a phenomenon that can throw the plane into an aerodynamic stall and make it fall.
Some modern aircraft have systems designed to correct the posture of the aircraft automatically to keep flying safely.

There are also procedures for pilots to follow in the event of missing data from damaged sensors on the fuselage, but it remains unclear how much time the crew of flight JT610 had to respond at the relatively low altitude of around 5,000 feet.
An angle of attack sensor had been changed by mechanics on the ground in Bali the day before the crash, Indonesia's National Transportation Safety Committee (KNKT) said.

The captain and first officer flying from Bali to Jakarta the night before the crash had indicators displaying differences in angle of 20 degrees, KNKT said, but that flight landed safely despite the issues in the air.

Boeing said in a statement received at China's largest air show in Zhuhai that its note to airlines underscored "existing flight crew procedures" designed to address circumstances where information coming into the cockpit from the sensors was wrong.

The Boeing 737 MAX has three such blade-shaped sensors. Erroneous readings can in some circumstances cause the 737 MAX to point the nose down sharply to keep air under the wings and avoid a stall, according to a person briefed on the matter.
FAA DIRECTIVE

Boeing's bulletin related only to the 737 MAX, the latest version of the world's most-sold family of aircraft, which has been in service for just over a year.

The U.S. Federal Aviation Administration said it would issue an airworthiness directive to make Boeing's advice mandatory.

"The FAA continues to work closely with Boeing, and as a part of the investigative team on the Indonesia Lion Air accident, will take further appropriate actions depending on the results of the investigation," it said in a statement.

Boeing has delivered 219 737 MAX jets to customers globally, with 4,564 orders for jets yet to be delivered.
The Boeing 737 MAX is a more fuel-efficient version of the manufacturer's best-selling single-aisle 737 series.
The Lion Air crash was the first involving the new version, which airlines introduced into service last year.

Indonesian authorities have downloaded information from the flight data recorder that showed a cockpit indicator on the Lion Air jet was damaged for its last four flights.

A search for the cockpit voice recorder, the second so-called "black box", remains underway.

KNKT said it would attempt to reconstruct the jet's last flight using Boeing simulators in Seattle.

The angle of attack sensor replaced in Bali would be analysed at its place of manufacture in Chicago, the accident investigator said.

(Reporting by Tim Hepher and David Shepardson; additional reporting by Cindy Silviana in Jakarta, Jamie Freed in Singapore and Allison Lampert in Montreal; editing by Himani Sarkar and Alexandra Hudson)

https://www.cnbc.com/2018/11/07/reuters-america-update-4-boeing-alerts-pilots-after-indonesia-crash-faa-plans-directive.html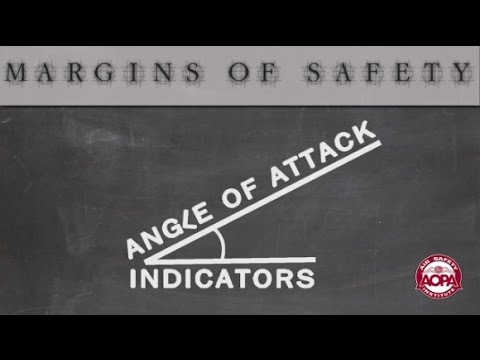 Boeing Warns of Faulty Angle of Attack Inputs on 737 Max
November 7, 2018, 9:44 AM
by Gregory Polek
Investigators suspect faulty angle of attack sensor on the Lion Air Boeing 737 Max 8 that crashed into Java Sea on October 29. (Photo: Boeing)
Boeing on Tuesday issued an operations manual bulletin (OMB) directing 737 Max operators to follow existing procedures to address circumstances of false input from the airplane's angle of attack (AOA) sensors. The directive comes in response to investigators' findings that the Lion Air 737 Max 8 that crashed into the Java Sea on October 29 experienced erroneous input from one of the sensors. A faulty reading from an AOA sensor to an airplane's computer system potentially could result in various indications that would require corrective action by the pilots.
In a November 7 statement, Boeing confirmed that the Indonesian National Transportation Safety Committee (KNKT) found that Lion Air Flight 610 experienced such erroneous inputs. "The investigation into Lion Air flight 610 is ongoing and Boeing continues to cooperate fully and provide technical assistance at the request and under the direction of government authorities investigating the accident," it said.
The agency also reported that mechanics in Bali had changed one of the airplane's AOA sensors the day before the crash, after the pilots of the same airplane the night before experienced deviations in their indications.
Readouts of the flight data recorder (FDR) recovered from airplane's wreckage showed that pilots experienced faulty airspeed readings during its last four flights, but investigators until Tuesday hadn't drawn any connection between the instrument anomalies and the October 29 crash that killed all 189 people onboard.
https://www.ainonline.com/aviation-n...inputs-737-max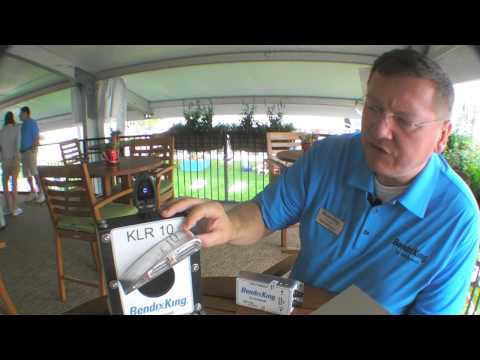 Angle of attack (AOA) is the angle between the oncoming air or relative wind and a reference line on the airplane or wing. Sometimes, the reference line is a line connecting the leading edge and trailing edge at some average point on the wing. Most commercial jet airplanes use the fuselage centerline or longitudinal axis as the reference line. It makes no difference what the reference line is, as long as it is used consistently.

AOA is sometimes confused with pitch angle or flight path angle. Pitch angle (attitude) is the angle between the longitudinal axis (where the airplane is pointed) and the horizon. This angle is displayed on the attitude indicator or artificial horizon.

Flight path angle is defined in two different ways. To the aerodynamicist, it is the angle between the flight path vector (where the airplane is going) and the local atmosphere. To the flight crew, it is normally known as the angle between the flight path vector and the horizon, also known as the climb (or descent) angle. Airmass-referenced and inertial-referenced flight path angles are the same only in still air (i.e., when there is no wind or vertical air movement). 
For example, in a headwind or sinking air mass, the flight path angle relative to the ground will be less than that referenced to the air. On the newest commercial jet airplanes, this angle can be displayed on the primary flight display and is calculated referenced to the ground (the inertial flight path angle).

AOA is the difference between pitch angle and flight path angle when the flight path angle is referenced to the atmosphere. Because of the relationship of pitch angle, AOA, and flight path angle, an airplane can reach a very high AOA even with the nose below the horizon, if the flight path angle is a steep descent.
http://www.boeing.com/commercial/aer...whatisaoa.html

KNKT Juga Temukan Masalah pada Indikator ''Angle of Attack'' PK-LQP
Kamis 8/11/2018, 00.05 WIB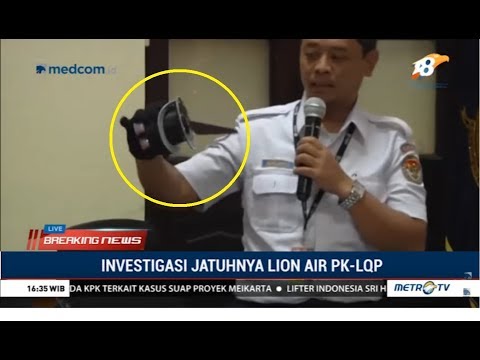 Berdasarkan investigasi KNKT, dalam penerbangan tersebut AOA bagian kiri (pilot) berbeda 20 derajat dengan bagian kanan (ko-pilot).
(Baca: 
Indikator Kecepatan Lion PK-LQP Rusak 3 Penerbangan Sebelum Jatuh
)

Komite Nasional Keselamatan Transportasi (KNKT) menemukan masalah pada indikator Angle of Attack (AOA) pesawat Lion Air PK-LQP yang jatuh di perairan Tanjung Karawang. Indikator tersebut berfungsi sebagai penunjuk kemiringan pesawat terhadap aliran udara yang masuk.

Ketua KNKT Soerjanto Tjahjono mengatakan, masalah pada indikator AOA pesawat PK-LQP terjadi pada penerbangan dari Denpasar ke Jakarta pada Minggu (28/10). Berdasarkan investigasi KNKT, dalam penerbangan tersebut AOA bagian kiri (pilot) berbeda 20 derajat dengan bagian kanan (ko-pilot). "Ini masih terkait kerusakan penunjuk kecepatan (speed indicator)," kata Soerjanto saat konferensi pers di kantornya, Jakarta, Rabu (7/11).

Sebelum penerbangan Denpasar-Jakarta, pesawat ini sebenarnya telah mengalami dua kerusakan indikator kecepatan. Oleh sebab itu, perangkat seperti sensor AOA diganti. Meski demikian, muncul kendala baru berupa perbedaan derajat posisi di pilot dan ko-pilot. Meski demikian, pilot pada saat itu dapat mengendalikan situasi. "Ada beberapa prosedur yang dilakukan pilot untuk mengatasi masalah dan pesawat bisa mendarat di Jakarta," kata dia.

Oleh sebab itu, KNKT akan kembali mengumpulkan data-data mulai dari mewawancarai teknisi tentang prosedur perbaikan alat. Selain itu, catatan penerbangan hingga perawatan pesawat akan dilihat lagi oleh KNKT. Hal ini dilakukan lantaran setiap penerbangan harus memiliki prosedur troubleshoot(pencarian sumber masalah) sehingga di penerbangan berikutnya tidak ada masalah serupa.
"Jadi kalau sudah troubleshooting A (dan masih ada masalah), dia masuk pada troubleshooting lainnya," kata Kepala Sub Komite Investigasi Keselamatan Penerbangan KNKT Kapten Nurcahyo Utomo.

(Baca: Kemenhub Perketat Pengawasan Teknis Boeing 737-800 MAX)

KNKT juga memberi rekomendasi kepada Boeing Co soal prosedur penerbangan dengan temuan perbedaan derajat AOA yang dihadapi pilot dan ko-pilot pesawat Lion Air tujuan Denpasar-Jakarta. Rekomendasi keselamatan tersebut nantinya akan disampaikan maskapai pengguna Boeing 737-800 MAX apabila menghadapi kondisi serupa. KNKT juga membenarkan bahwa Boeing ingin menerbitkan buletin prosedur keselamatan baru untuk pesawat ini. "Jadi, dalam waktu dekat akan ada prosedur baru," kata Soerjanto.

Sensor AOA yang rusak telah berada di kantor KNKT dan akan diserahkan ke pabrik pembuatannya di Chicago, Amerika Serikat (AS) guna mencari tahu duduk perkara kerusakannya. Meski belum berkesimpulan masalah AOA ini jadi penyebab kecelakaan, KNKT juga berencana melihat dampak yang timbul dari kerusakan alat ini. Hal ini akan dilakukan melalui engineering simulator di fasilitas yang dimiliki oleh Boeing di Seattle, AS.

Seperti dikutip dari Bloomberg dan BBC, Boeing akan mengirim buletin keselamatan penerbangan 737-800 MAX terbaru. "Panduan dari Boeing akan mengingatkan maskapai, kesalahan membaca sistem bisa membuat pesawat terjatuh," demikian ujar sumber Bloomberg. Pasalnya, AOA menjadi indikator yang membantu sistem mengetahui hidung pesawat terlalu tinggi atau tidak. Apabila hidung pesawat terlalu tinggi, pesawat berpotensi mengalami stall dan terjatuh.


https://katadata.co.id/berita/2018/11/08/knkt-juga-temukan-masalah-pada-indikator-angle-of-attack-pk-lqp



------------------------
Jadi kayaknya bukan salah Pilot dan Lion Air, kalau penyebabnya adalah faktor AOA itu?