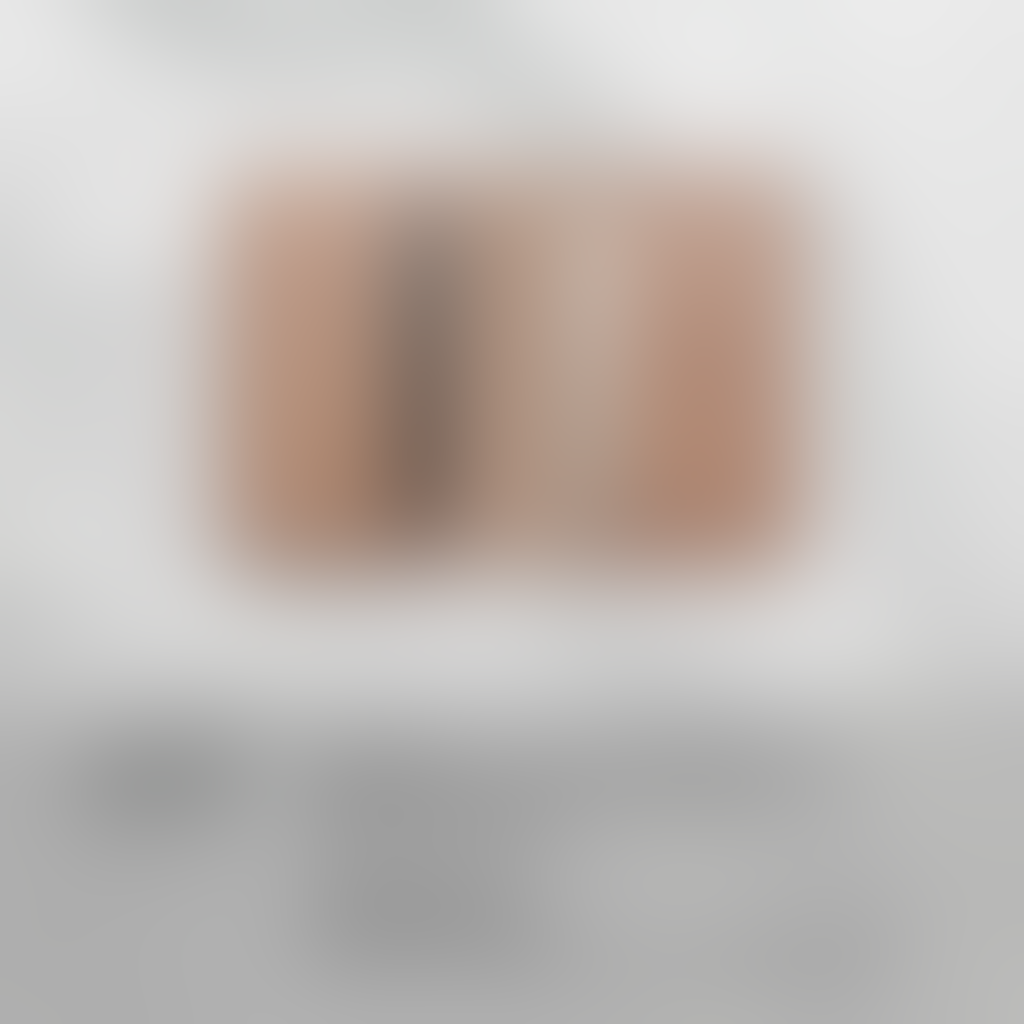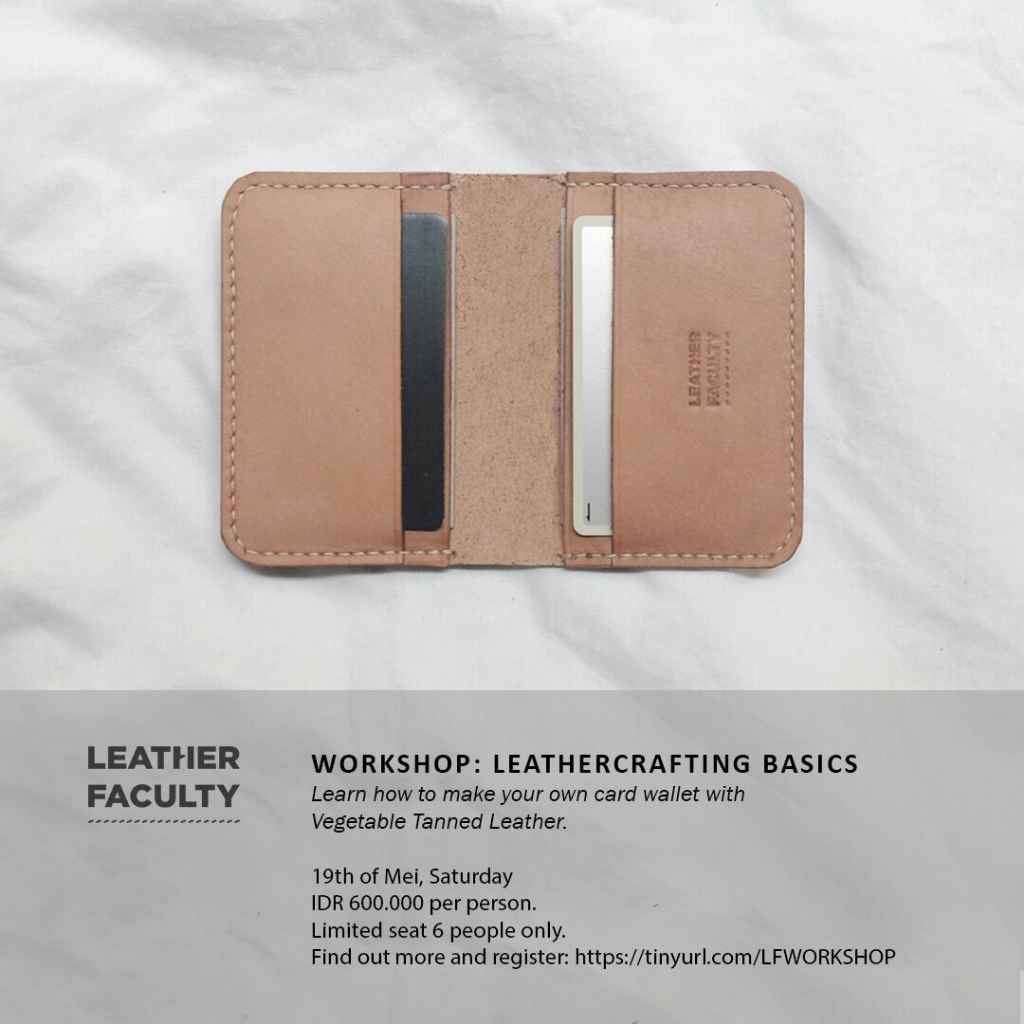 Learn to craft your own card wallet with genuine vegetable tanned leather.
This workshop will be conducted in a five-hours session. We will first teach you fundamental knowledge about leather materials and tools before moving on constructing the card wallet step-by-step from pattern cutting to finished product.
Once completed, we will also hold Q&A session with our Faculty Artisans from several known brand such as Sekkha, Koeleat, Motrap & Co.
Features :
- Proper tools are provided
- Leather materials provided
- Drinks and snacks are provided
- Introduction of basic leathercrafting knowledge and techniques
- Involves pattern-making, cutting, hand-dyeing leather, hand-stitching, and finishing
- ..and of course, your self-crafted cardholder to be shown-off and brought home
Where:
Leather Faculty
Jl. Greenvile Blok AY no 6
Jakarta Barat. 11510
When:
• 19th of May, Saturday,
• Starts at 11:00 AM.
Registration:
• Price - Rp 600.000 per Person. (Limited to 6 people only)
Confirm your registration for the event by e-mailing us at
leatherfaculty@gmail.com
with the following template:
- E-mail Subject: Workshop Leathercrafting Basics with Leather Faculty
- Your Full Name
- Bank Used for Transfer: (BCA/Mandiri)
- Name Used for Transfer: ___________
- Attach Payment Receipt
please follow our instagram @leatherfaculty for more info