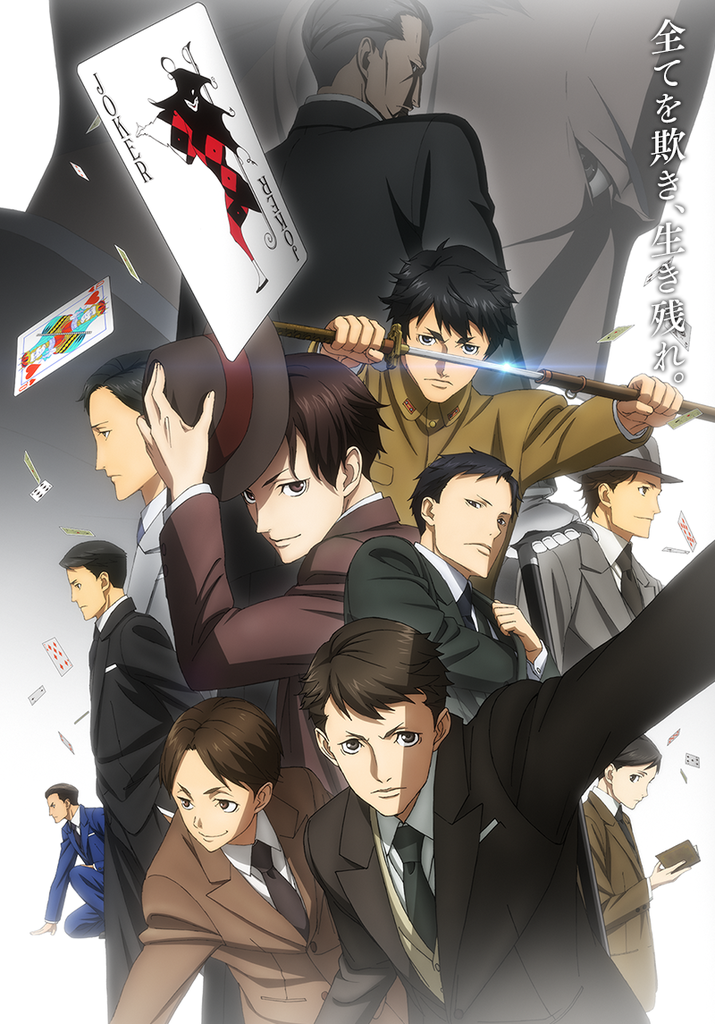 SYNOPSIS
Quote:
Taking place in the year 1937 on the eve of World War II, the story involves a mysterious spy training organization known as the "D Agency." The organization is established by Lieutenant Colonel Yuuki from the Imperial Japanese Army. His ideals lead him to recruit people beyond military academy graduates and personnel, while training them to become skilled agents in arts of manipulation. These agents would become a specialized team to conduct operations. One such antihero agent, under the name Jirou Gamou, goes on a harrowing mission to uncover secret documents titled "Black Notes," while battling forces from within and without his own ranks.
INFORMATION
Quote:
Type: TV
Episodes: Unknown
Status: Not yet aired
Aired: Apr, 2016 to ?
Premiered: Spring 2016
Studios: Production I.G
Source: Novel
Genres: Military, Spy, Seinen
Duration: Unknown
Rating: None

CHARACTERS
Quote:
Kenyuu Horiuchi will star as Lieutenant Colonel Yūki (Naruto : Pain)
Quote: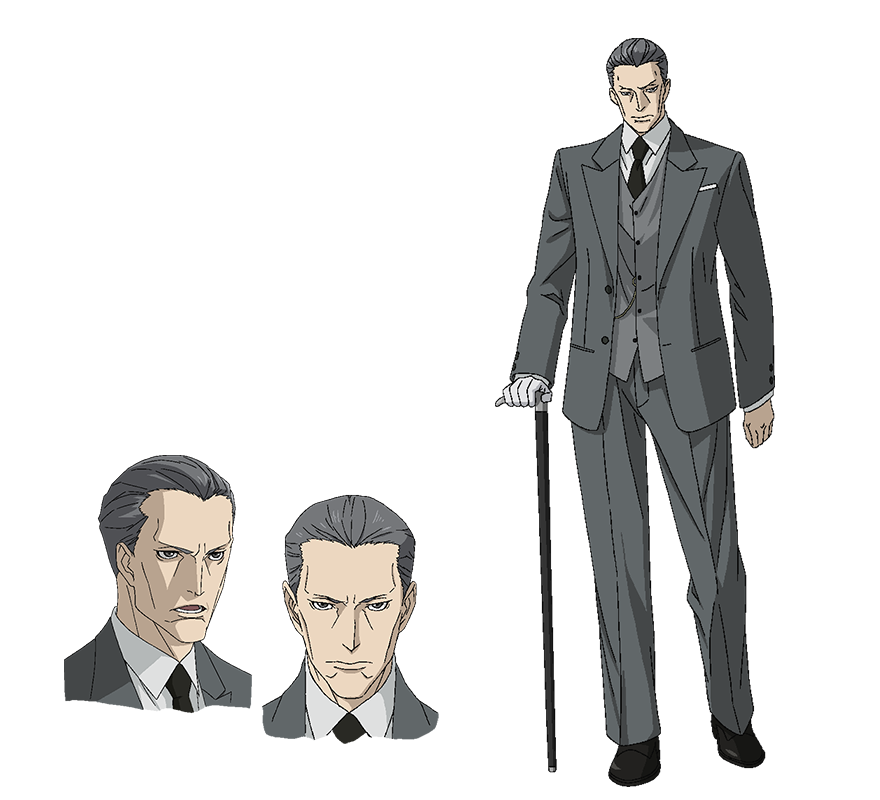 He is an IJA spymaster, and the founder of the spy training school D Agency. He is often called by the moniker "Demon King," and he possesses boundless intelligence. He was once an excellent operative himself. Rumors say that his signature white glove and walking stick are borne from a botched operation in a foreign country, where his fellow operative betrayed him, and he was captured and tortured, but the details are unclear. Many have attempted to see if he is truly an ally, but all have met with failure.
Tomokazu Seki as Sakuma (Fate Zero : Gilgamesh)
Quote: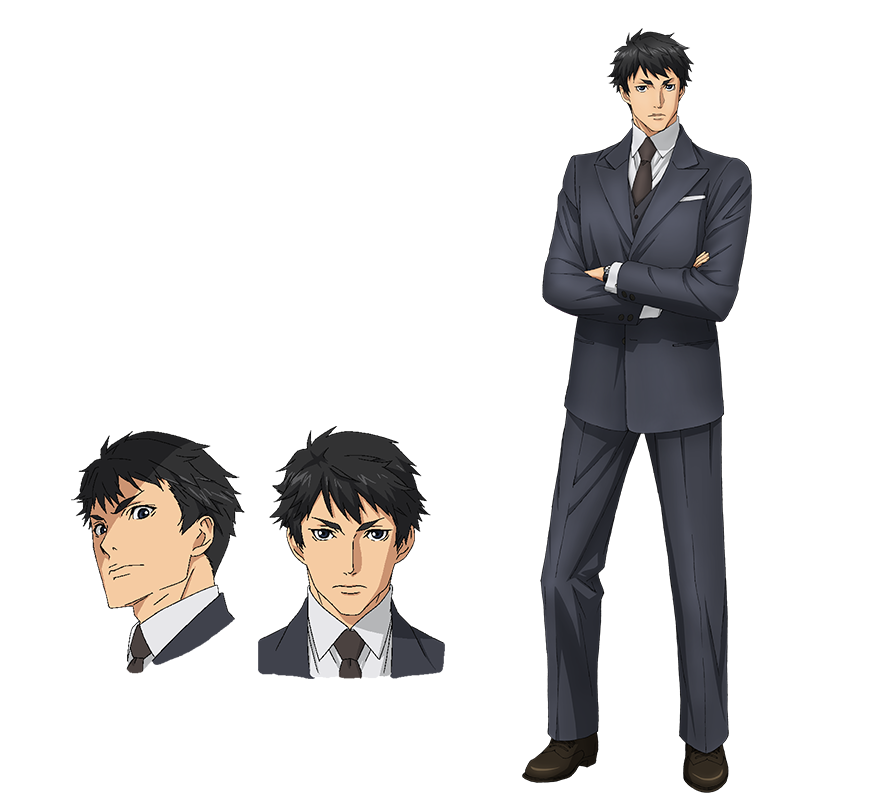 He is a first lieutenant in the Imperial Japanese Army. Under orders from Col. Mutō, his CO, he is transferred to the newly minted and classified D Agency to report on its progress to the Army General Staff. What he finds when he inspects the members of D Agency shocks him. He is a straight-arrow officer, for whom the unrestrained and undisciplined attitudes of D Agency operatives are a source of frequent resentment.
Hiro Shimono as Miyoshi (Durarara!! : Aoba)
Quote: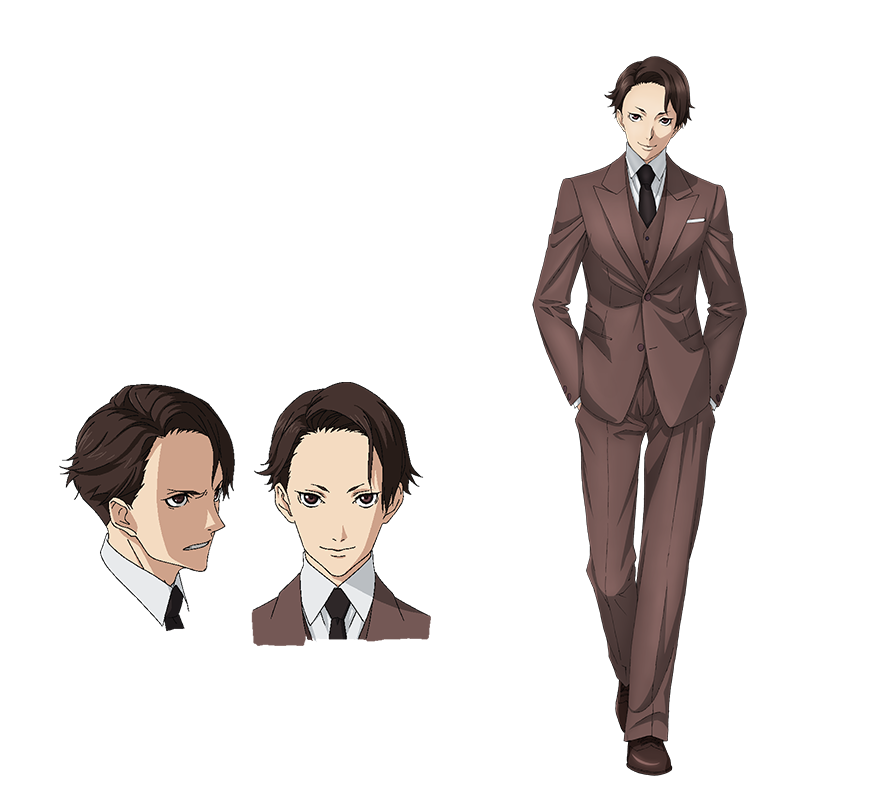 He is a condescending narcissist with a sarcastic attitude. His body language is often conspicuous, and he constantly looks down on his peers. He volunteered to be D Agency's wetworks man, alongside Kaminaga.
Ryohei Kimura as Kaminaga (Psycho Pass 2 : Kamui)
Quote: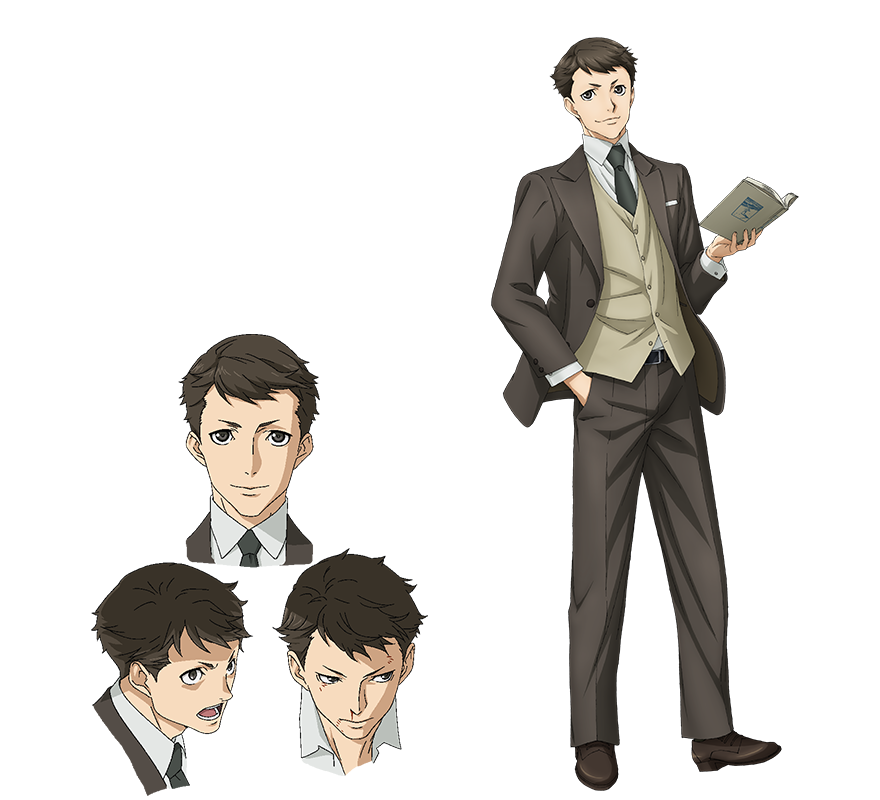 He is a notorious playboy, and at first glance, he may seem to be needlessly frivolous. But he actually has a high sense of pride, and he stands by whatever he says. He volunteered to be D Agency's wetworks man, alongside Miyoshi.
Yoshimasa Hosoya as Odagiri (Arslan Senki : Daryun)
Quote: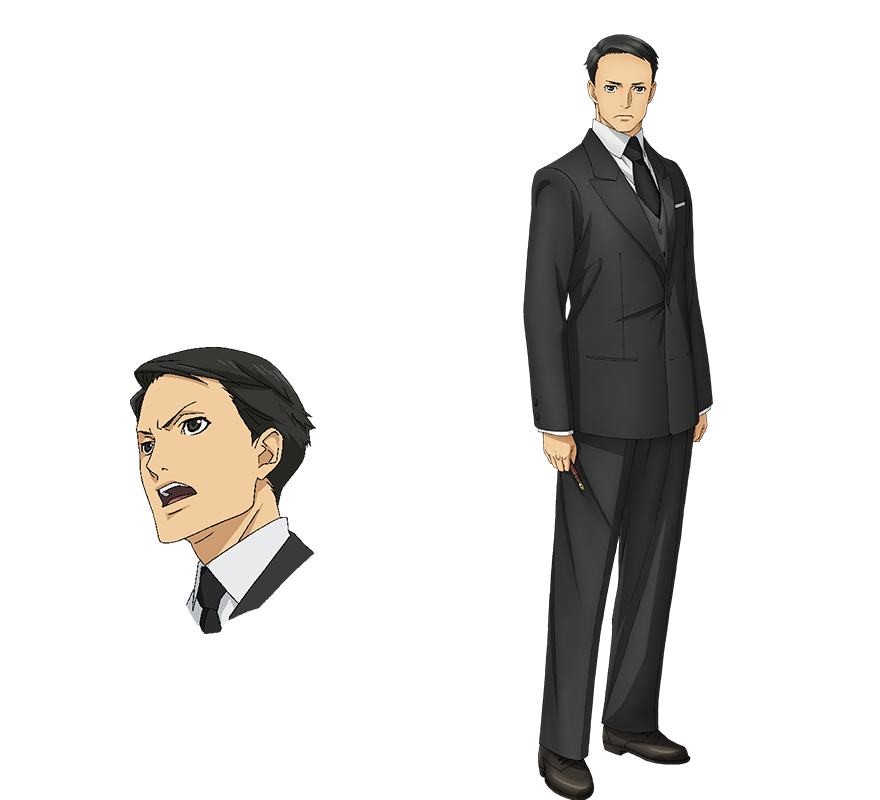 He graduated from a military school and went straight to the Imperial Japanese Army Academy. He is commissioned, with a rank of second lieutenant, and is thus unique among the D Agency members. He is taciturn, and rarely smiles. He always seems like he is hiding something apart from the circumstances of his upbringing, and he distances himself from the other operatives.
Toshiyuki Morikawa as Amari (One Punch Man : Lord Boros)
Quote: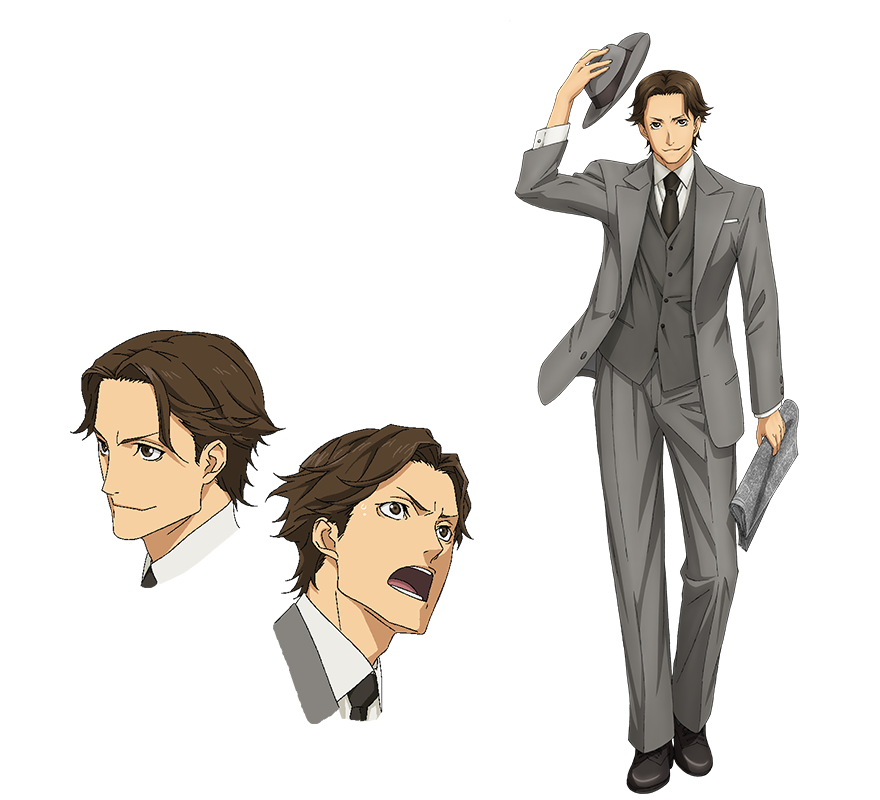 He is the oldest person among all D Agency operatives, along with Kaminaga. He has a likable, sociable, and supportive personality, and so the operatives treat him as an older brother. He is free-spirited, and not liable to get bogged down in details. He is used to dealing with women.
Yuuki Kaji as Hatano (Attack on Titan : Eren)
Quote: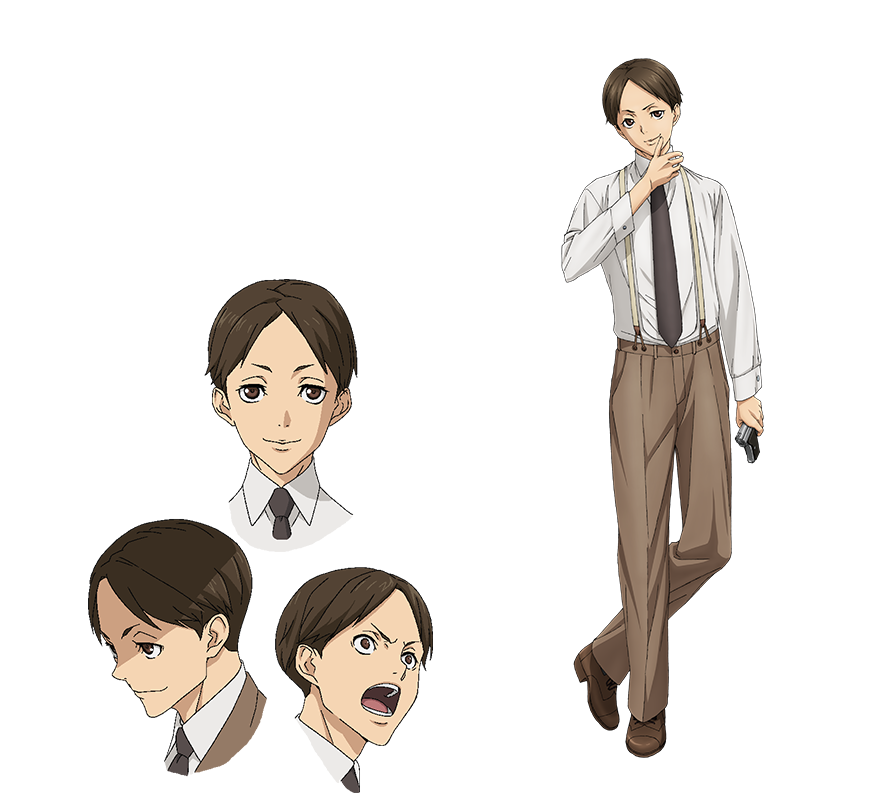 He is the youngest operative in D Agency. He has an undeniable charm that belies a sense of inner pride that sometimes crosses over into impudence. He is a clever man, and a martial arts master.
Jun Fukuyama as Jitsui (Code Geass : Lelouch)
Quote: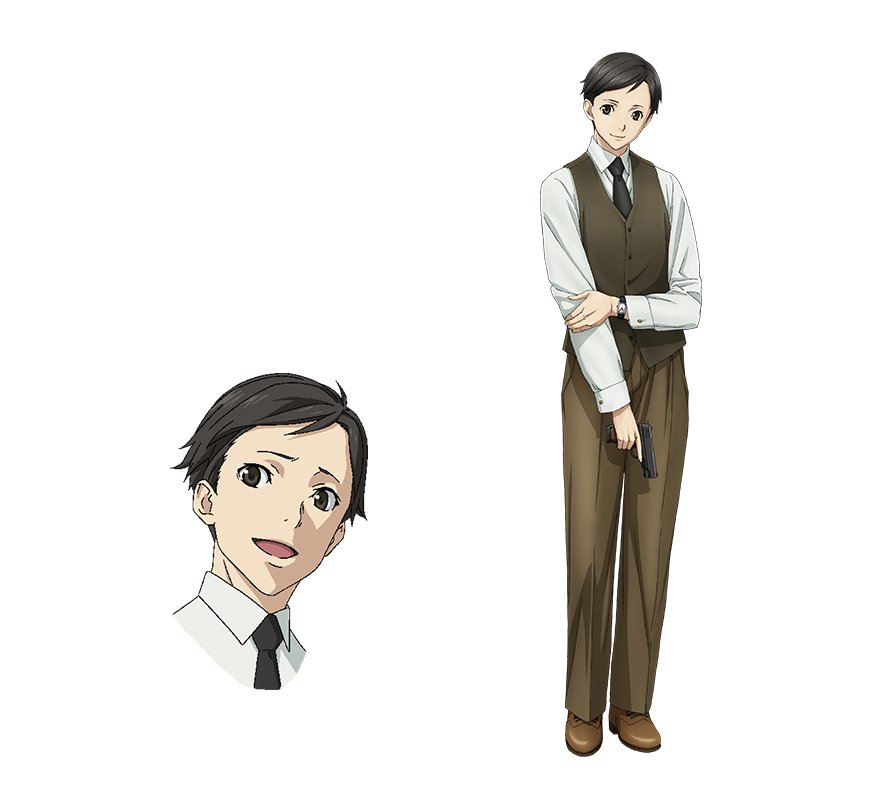 He has a friendly personality, and can tell that many things weigh on the mind of Lt. Sakuma. While he often declines to take sides in disputes, and is extremely polite, he has also demonstrated a cruel and sadistic side directed toward his enemies.
Kazuya Nakai as Fukumoto (Gintama : Hijikata)
Quote: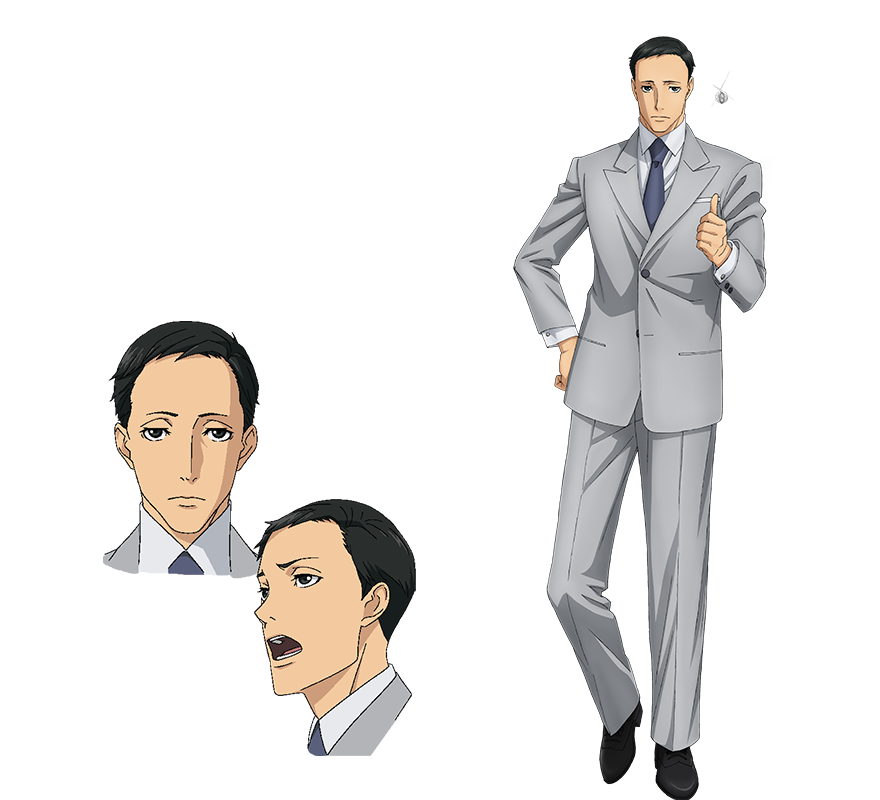 He is the tallest D Agency operative. He has a tendency to be a bit slow in action, and is careful not to show overt emotion. He is close to the equally silent Odagiri. He loves to cook, and often serves as de-facto chef to the operatives.
Takahiro Sakurai as Tasaki (Code Geass : Suzaku)
Quote: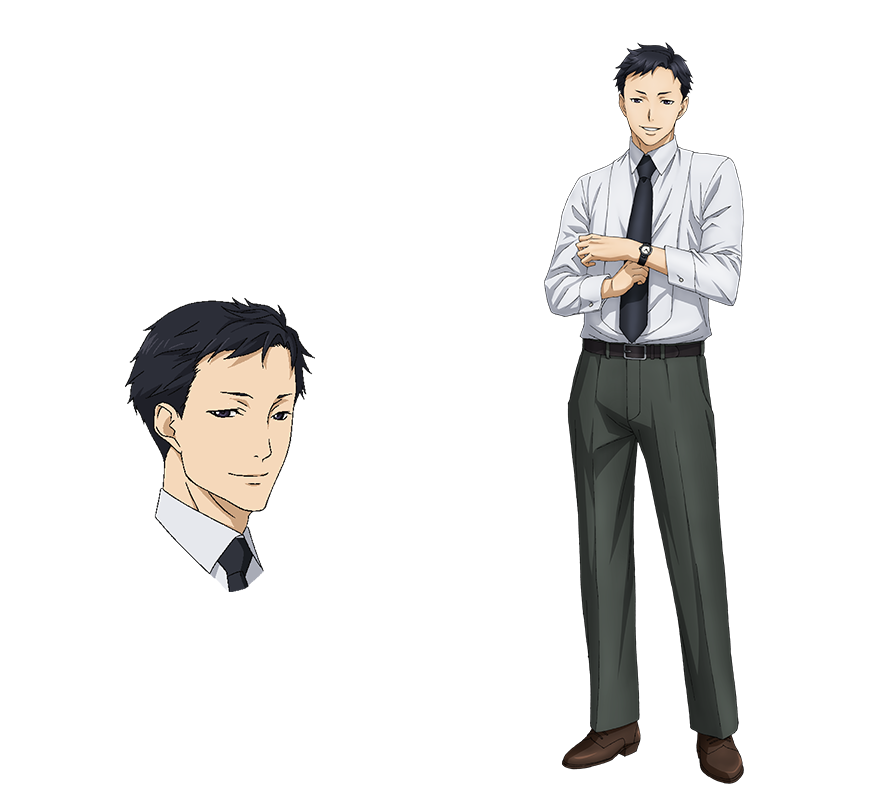 He is a fine and gentle young man with an intellectual air about him. He is calm and collected, and is often mistaken for someone older than he actually is. When he's thinking, he has a tendency to grab any nearby small object and do hand tricks with it.
Kenjiro Tsuda as Jirō Kamō (Gangsta : Nicholas Brown)
Quote: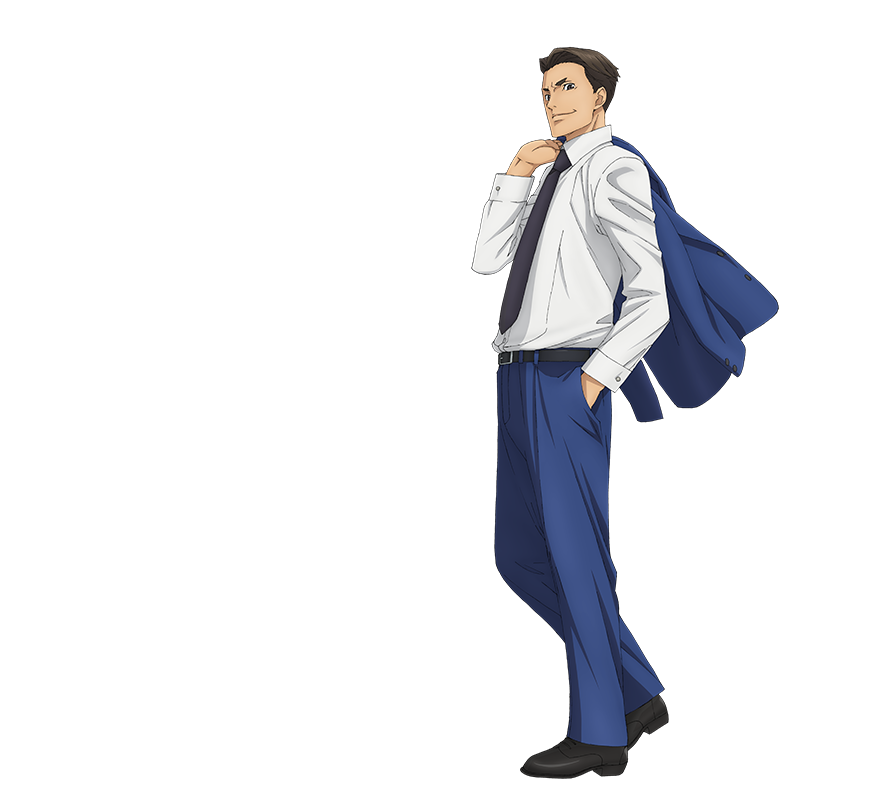 He is a person who is attentive and self-conscious about his appearance, but is serious and devoted to his duties. He is a competitive-level chess player.
Tesshô Genda as Col. Mutō (One Punch Man : Metal Knight)
Quote: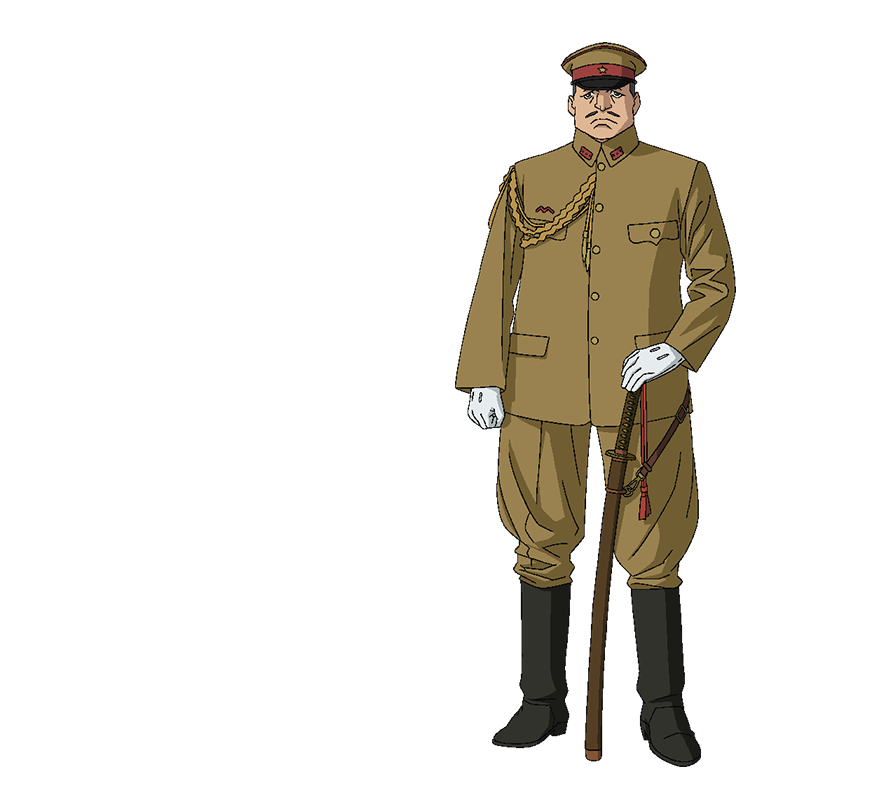 He is an Imperial Army colonel. He detests the existence of Lt. Col. Yūki's D Agency.
STAFF
Quote:
Director : Kazuya Nomura (Ghost in the Shell: New Movie, Robotics;Notes)
Series Composition: Taku Kishimoto (Haikyu!!, ERASED/ Boku Dake ga Inai Machi)
Music: Kenji Kawai (Ghost in the Shell, Barakamon, Higurashi no Naku Koroni Kai)
Studio: Production I.G.
Character Design : Shirow Miwa's (Dogs: Bullets & Carnage)
Chief Researcher: Seiichi Shirato
Art Director: Yoshio Tanioka
Art Setting: Iho Narita
3D CGI: Sublimation
Color Key: Sayoko Noda
Special Effects: Masahiro Murakami
Director of Photography: Hiroshi Tanaka
Editing: Junichi Uematsu
Sound Director: Yoshikazu Iwanami
PV/Trailer
Quote: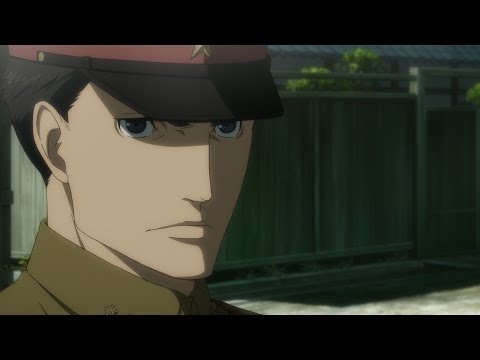 SOURCE
Quote: