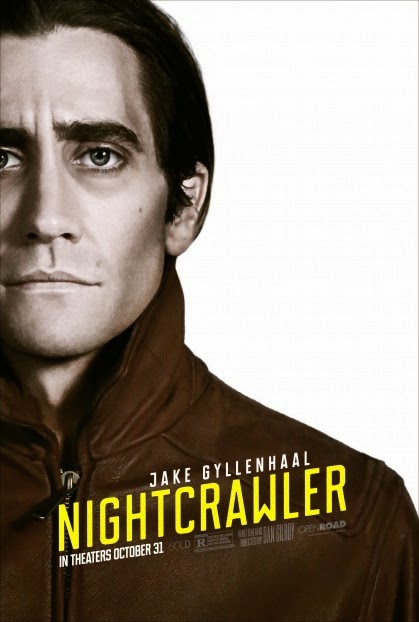 Quote:
Nightcrawler is an upcoming American crime thriller film written and directed by Dan Gilroy . The film stars Jake Gyllenhaal, Rene Russo, Riz Ahmed, and Bill Paxton . Marking Gilroy's directorial debut , it tells the story of a driven young man who stumbles upon the underground world of Los Angeles freelance crime journalism.
The film was screened in the Special Presentations section of the 2014 Toronto International Film Festival. It is scheduled to be released by Open Road Films on October 31, 2014.
Genre
Thriller
Release Date
October 31, 2014
Studio
Open Road Films
Director
Dan Gilroy
Producer
Jennifer Fox, Jake Gyllenhaal, Tony Gilroy
Screenwriter
Dan Gilroy
Cinematography
Robert Elswit
MPAA Rating
R (for violence, bloody images, and language)
Cast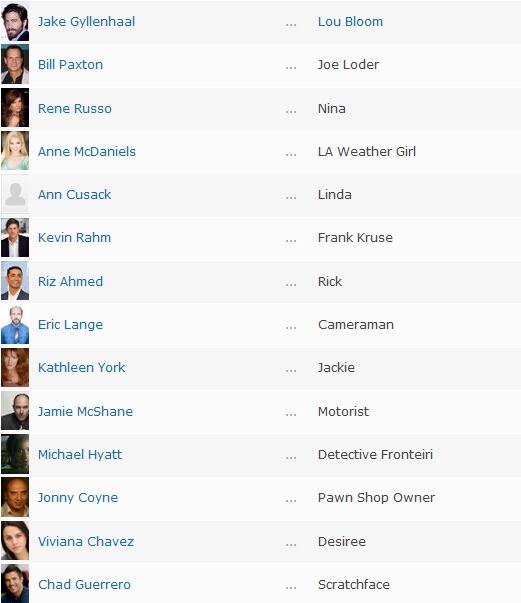 Storyline
When Lou Bloom, a driven man desperate for work, muscles into the world of L.A. crime journalism,.he blurs the line between observer and participant to become the star of his own story. Aiding him in his effort is Nina, a TV-news veteran.
Trailer
:
Quote: