Quote: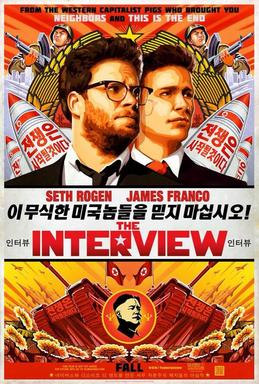 Film Status : Complete
Quote:
The Interview is an upcoming American action comedy film directed by Evan Goldberg and Seth Rogen, co-written with Dan Sterling. The film stars Rogen and James Franco and is set to be released on December 25, 2014.
Genre
Comedy
Release Date
December 25, 2014
Studio
Columbia Pictures (Sony)
Director
Seth Rogen, Evan Goldberg
Producer
Evan Goldberg, Seth Rogen, James Weaver
Screenwriter
Dan Sterling.
Cinematography
Brandon Trost
Cast
: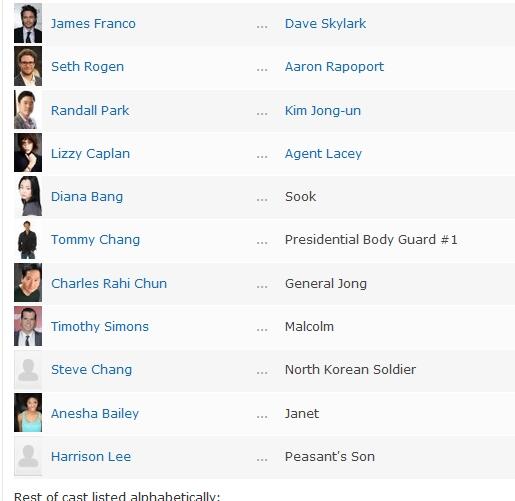 Storyline
:
Two celebrity journalists land an interview with Kim Jong-un and are then ordered by the CIA to assassinate him.
Trailer
:
Quote: