Iran, Russia to Exchange Technical Know-How on Air Defense Systems
October 20, 2013 - 16:46
TEHRAN (Tasnim) – A senior Iranian commander said Tehran and Moscow have decided to exchange expertise and know-how in the field of air defense systems.
Commander of Khatam al-Anbiya Air Defense Base Brigadier General Farzad Esmaili said Iran and Russia have decided to provide each other with the modern technologies in developing air defense systems.
His remarks came after a Sunday meeting with Commander of the Russian Federation Air Force Major General Viktor Bondarev in Tehran.
Brigadier General Esmaili also pointed to the main topics of discussion in his morning meeting with the Russian commander, and said, "Other topics in the meeting revolved around aerial technical issues, air defense, eavesdropping systems, radar systems and missile systems."
Asked about whether there has been any talk of S-300 missile system in the meeting, the Iranian commander said the two countries' defense ministries are to deal with that case.
He, however, made it clear that Iran's air defense forces do not rely on the Russian missile systems, noting that Iran could import S-300 system or similar ones once the political disputes are over.
Under a contract signed in 2007, Russia was required to provide Iran with at least five S-300 defense system batteries.
In 2010, then-president Dmitry Medvedev cancelled the contract as he came under strong US and Israeli pressure not to go ahead with the sale of the weapons system, but his pretext was that the sale was covered by the fourth round of the UN Security Council sanctions against Iran.
Later, Iran lodged a $4 billion lawsuit at an international court in Geneva against Russia's arms export agency which is now pending review. Some sources say Russia has agreed to provide Iran with a modified export version of the S-300 systems called S-300VM Antey-2500 if the country withdrew its lawsuit.
http://www.tasnimnews.com/english/Ho.../Single/170567
Russian and Iran launch talks to expand cooperation in missile systems.
Russia's Air Force Commander in Chief Lieutenant General Viktor Bondarev arrived in Iran for talks with Iranian military officials to expand cooperation in missile systems, Press TV reported on Sunday, October 20, 2013.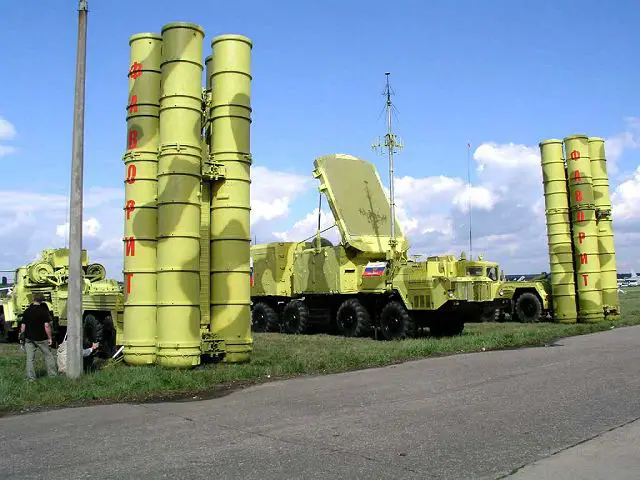 During his stay in Iran, the Russian commander will meet with the Commander of Iran's Khatam al-Anbiya Air Defense Base, Brigadier General Farzad Esmaili and the Commander of the Islamic Revolution Guards Corps Aerospace Division, Brigadier General Amir- Ali Hajizadeh.
Bondarev is making the four-day visit at the invitation of the commander of Iran Air Force, Brigadier General Hassan Shahsaf.
Iran and Russia signed a contract on the S-300 defense system in 2007. However, a UN resolution banned any supply of conventional weapons to Iran, including missile systems, tanks and warships, following which Russia canceled the S-300 shipment in September 2010.
Iran has been suing Moscow in the International Court of Arbitration for backing down on the contract, demanding 950 million U.S. dollars in compensation.
http://www.armyrecognition.com/octob...s_2010131.html