Quote:
Sebelumnya terima kasih kepada agan

seratiel

yang telah membuat trit tentang RO II [N.A] dan mengizinkan kami untuk melanjutkan
Quote:
Berhubung TS sudah tidak bermain lagi Ragnarok II, jadi mohon maaf thread ini jarang di update lagi, jika ada yg berminat untuk melanjutkan silahkan PM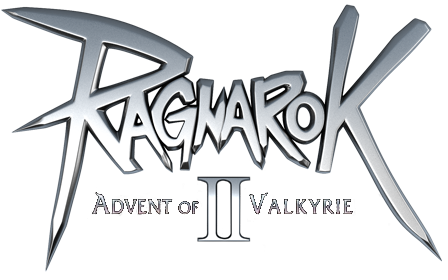 [CENTER]Register[/CENTER]
Quote:
[CENTER]
[/CENTER]
COMING SOON
- Long forgotten and left to run wild, Payon's ruins have revealed a new region full of fearsome monsters and challenges for players in Rune-Midgarts! Join your fellow player on an adventure into the remains of Payon and level to new heights!
Spoiler

for

Forgotten Payon

:
Find the Old Well in Payon's Ruins to begin your journey into Forgotten Payon. This new area is teeming with monsters and drops for master level characters to combat! The master level cap has risen to 35 with the addition of this new region in the game.
New armor sets and weapons are available in this new area for Master Level players!
Speak with new NPCs, challenge field monsters, and fight bosses in the 80-85 level range.
The fearsome Eddga awaits you in Forgotten Payon!
Are you prepared?
Quote:
[CENTER]
[/CENTER]
Date: 12/15/2014 ~ 1/12/2015
A Christmas tree has been erected by the citizens of Prontera to celebrate the Yule holiday! Meet your friends under the tree and make some memories that will last much longer than just this holiday season~
Starting 12/15/14, Holiday NPCs will appear in RO2 to aid you in your holiday quests!
Start the journey by finding NPC Dasher in Prontera.
Collect Lutie Snowflakes by completing quests, as drops from monsters within 5 levels above or below your character, and through a Kafra box. You can exchange these snowflakes in Prontera at NPC Rudolph for a costume and titles with a Yule theme!
Complete the quest 'Bless Christmas' to earn the
Christmas Wreath
title.
Stats:
Physical Attack + 400 / Magical Attack + 400 / Defense +500 / Vigor + 150
Complete the quest 'Red-Nosed' to earn the
Christmas Rudolph
title.
Stats:
Physical Attack + 400 / Magical Attack + 400 /Critical Hit + 150 / Penetration + 50
Title stats will double during the event period.
News & Event
Winter Nights
[CENTER]
[/CENTER]
Date: 11/17/2014 - 12/15/2014
Find NPC Brenna in Prontera to begin a series of Winter Nights quests.


Complete main quests and daily quests to earn 'Sif's Favor.'
Turn in your Favors to NPC Ragnar back in Prontera to earn items!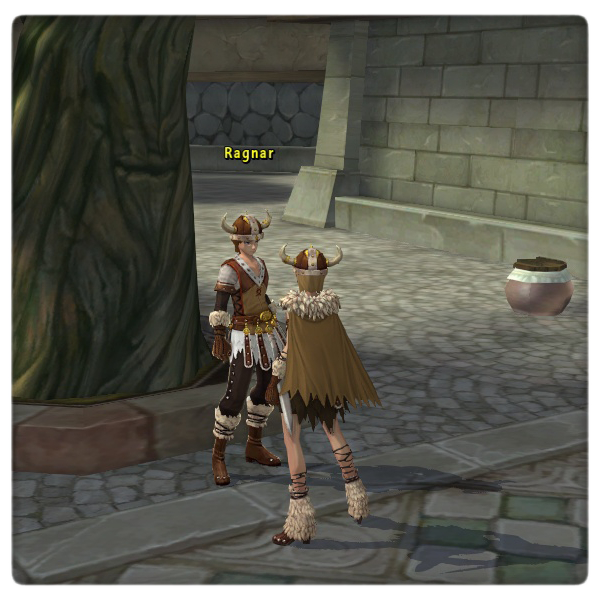 Trade 35 Sif's Favor for Viking Armor (M/F)
Trade 25 Sif's Favor for Horned Viking Helm (M/F)
Trade 25 Sif's Favor for Viking Cape (M/F)
Old Sif's Favor can be traded for new Sif's Favor at NPC Ragnar.
Classes
Here are the current job classes in RO2.
You start of as one of the 5 main jobs: Acolyte, Archer, Swordman, Thief or Magician.
After that each main job can, at level 25, branch out to a 2nd job. Two for each.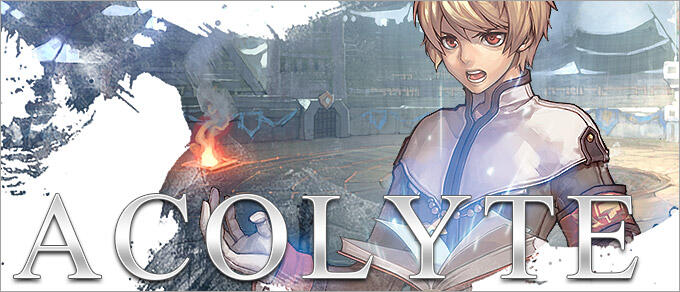 Acolytes are those blessed by the Odin Orthodoxy to travel through Midgard providing support to allies and banishing any who step against them. They train from a very early age to become priests, being sent to the mountains of Midgard to do battle against demons and heal the wounded. Since the uprising of many, new monsters, Acolytes are more in demand than ever, charged with protecting others on the battlefield. Acolytes must decide at level 25 to become a revered Priest or choose the path of the disciplined Monk. Priests use the powers of exorcism to tear demons from their victims and banish them, as well as keeping their party alive by helping the injured recover. While Priests act as the shield of the church, the Monk is the weapon. By studying the teachings of their Elders, Monks are able to hone their body and mind to unleash devastating damage.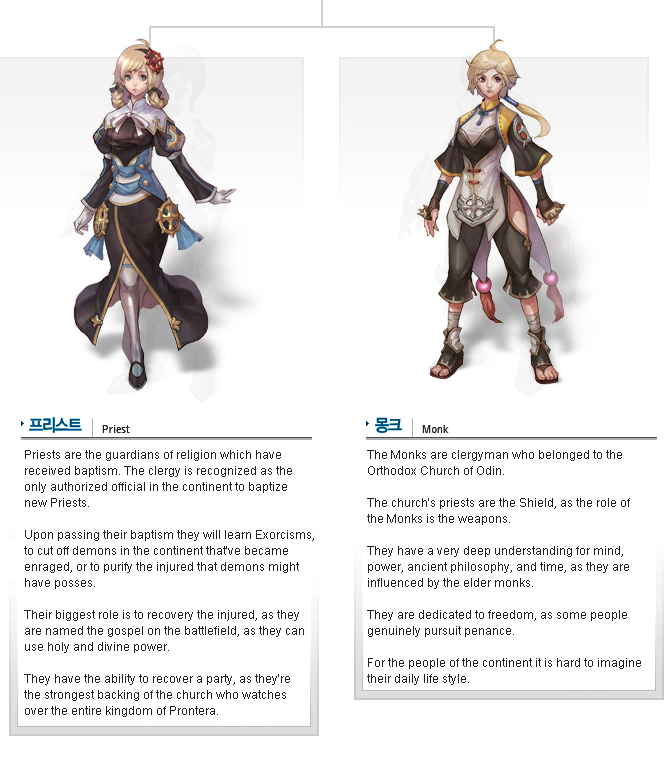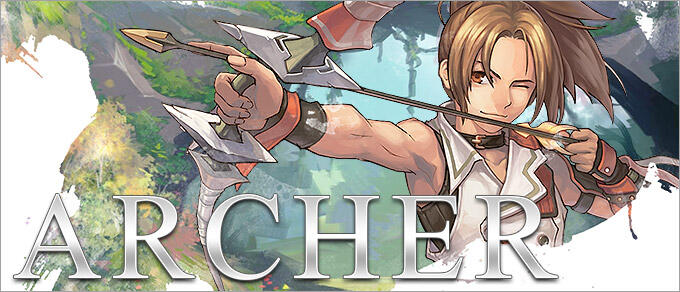 No other citizen of Midgard is as attuned to nature as the Archer, wielding the bow to unleash a fury of arrows at their enemies and prey. They are the steadfast protectors of the forest and animals within it, experts at tracking and hunting through the wilds. Honing their senses and observational skills, the Archer can deliver a fatal blow to their enemy from afar before they even knew what hit them. Once an Archer reaches level 25, they have the choice to become a master of the bow as a Ranger or take on the forms of ferocious animals as a Beastmaster. The Ranger builds upon the abilities of the Archer by becoming an expert in the bow, unleashing a variety of arrows while hidden from direct repercussion. Rangers even have the ability to call down a falcon to assist them in ravaging their opponent. Beastmasters build upon their bond with nature by utilizing the powerful strength of animals to improve their physical strength. Some even become so powerful that they are able to take on the form of these feral beasts and tear through crowds of enemies.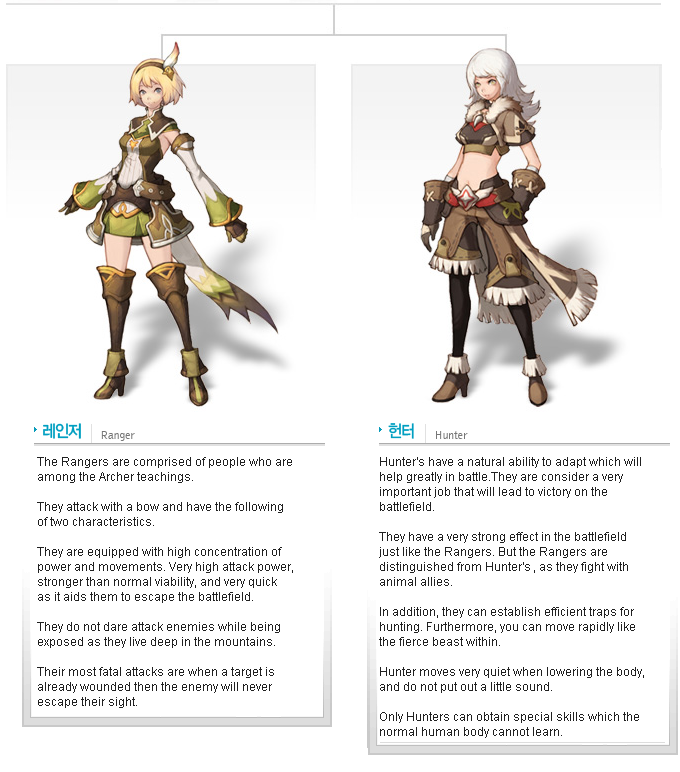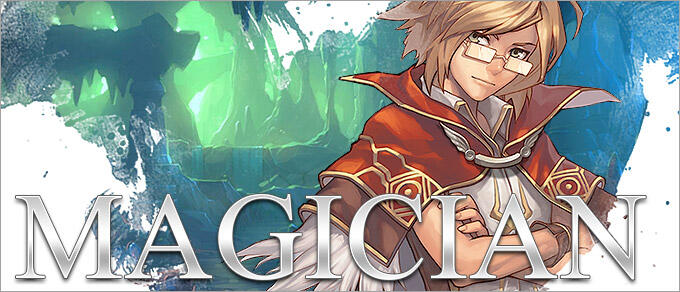 Magicians are in constant contact with the elements around them, able to manipulate them to improve themselves or wipe out their enemies. Once a Magician reaches level 25, they are given the choice to become a wise and powerful Wizard or wield the power of a sage Sorcerer. Wizards study the intricacies of the magical arts through the Geffen Academy of Magic, researching better ways to cull their enemies and heal the land. Descendants of ancient magic users, Sorcerers find wielding the various magical elements a second nature, able to summon spirit allies in battle or able to revitalize injured allies.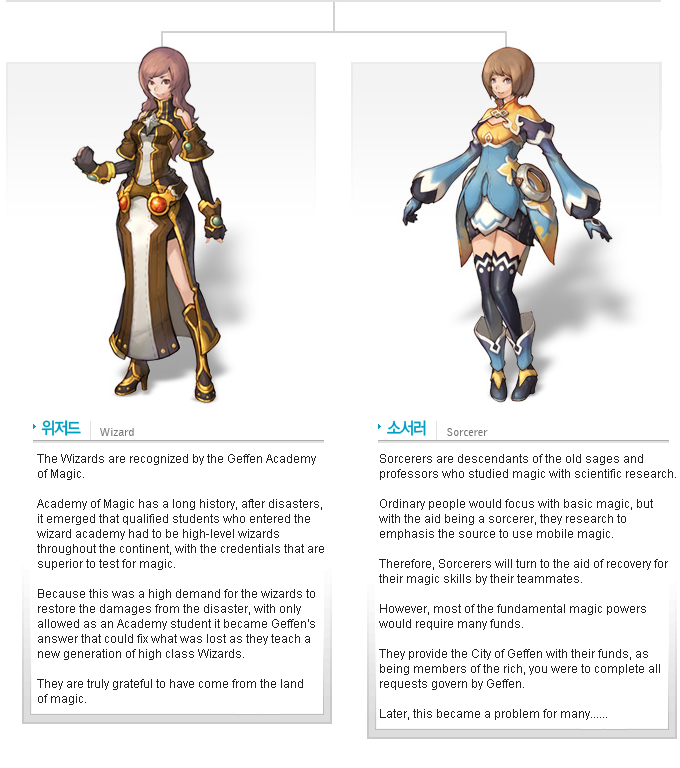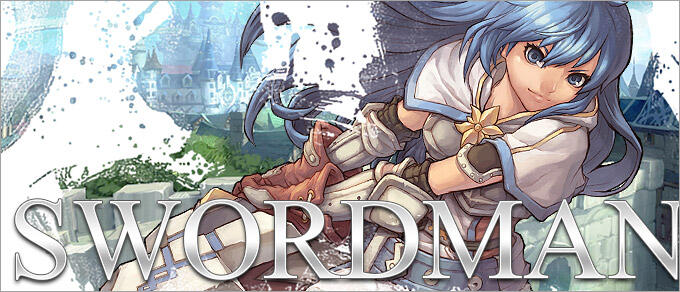 Swordsmen train from a very early age to be masters of the blade as well as a barricade against the evils of Midgard. They are able to hone their body as well as their mind in order to perfect the way of the sword. Able to focus the power of Auras into their weapons and armor, they provide a variety of skills and buffs to their allies during battle, unleashing targeted strikes by the sword while still defending others from harm. Swordsmen will be given the opportunity at level 25 to become a just Knight or merciless Warrior. Knights train themselves in the great city of Prontera to become a shining beacon of power and nobility. The Warriors of Midgard avoid the etiquette and rules of Prontera, preferring to wield their mighty swords as mercenaries.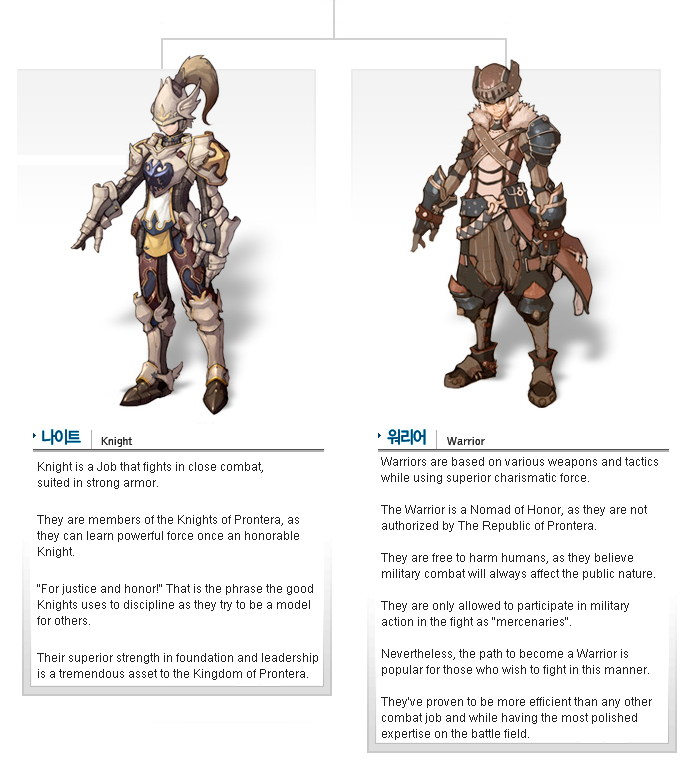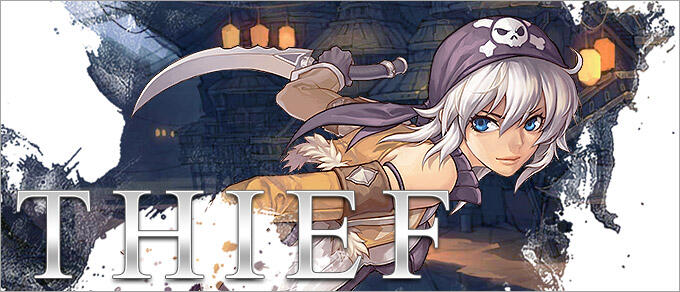 Hidden amongst the shadows, wielding their razor sharp daggers, the Thieves are a deadly force. Agile yet powerful, they are efficient at dealing tons of damage while remaining quick on their feet. Utilizing poisons to subdue their enemies, Thieves are able to maintain the pace of a battle. Even the fleeing enemy can't get away from the Thief, as they can throw their daggers to inflict damage as well. Once a Thief reaches level 25, they are given the choice to become a stealthy Assassin or the dexterous Rogue.
Master Level
Introduction
Once you have achieved level 50 in both your class and profession you can continue to expand your capabilities with the Master System. Offering nearly infinite customizability of your equipment, Stat and Skills choices, the Master Level system will expand your capabilities beyond anything you've seen before!
Unique equipment, skills and going over the normal limits of your class are all options available using the newly earned mastery points, which replace EXP for Master Level characters. To make sure your equipment is also as powerful as you will be, the refinement system is revamped to allow higher and easier to obtain upgrade levels. Allowing +20 to be available, and for each +1 to be worth quite a bit more combat improvement than the current system.
Crafters and Raiders also have more reason to celebrate, with new recipes for crafting new Master Level only equipment using raid gear as ingredients both more active raiding options and crafting demand will be available too.
Start your Master Level journey at the Road of Blessed:
To go to Morroc City, head towards the portal located at the left side of the map.
Below is a map of Morroc City.
NPC's Gilgamesh and Dapara will be in the location circled on the map.
Click on the Master Level button to recieve the quest from NPC Gilgamesh. You can also visit him when you level up or rank up. After you have completed the quest, you will become Master Level and can start accumulating Mastery Points.
You have the ability to spend Mastery Points. You need to spend them to level up and rank up, or you can choose to spend them on special items.
Currently there is a Mastery Point cap, preventing you from getting more Mastery Points until you level up or spend it.
For Master Rank D (Master Levels 1-10), the cap is at 20,000 MP.
For Master Rank C (Master Levels 11-20), the cap is at 50,000 MP.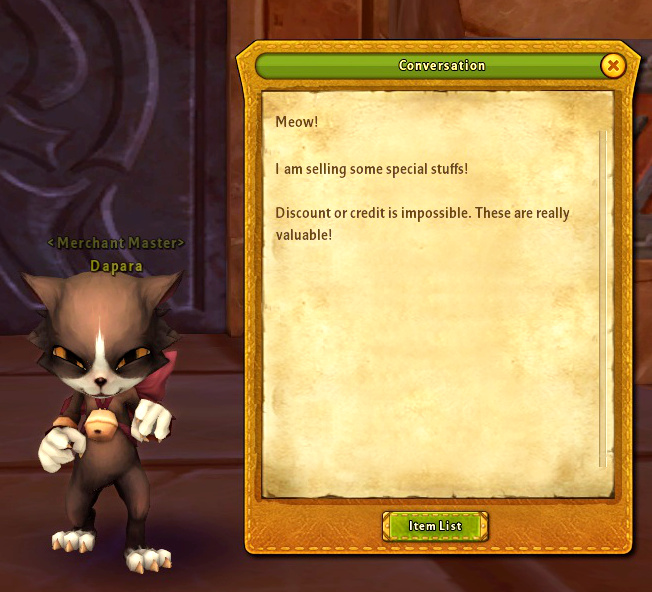 Should you choose to spend your Mastery Points on items, you can visit NPC Dapara located right next to NPC Gilgamesh. Dapara sells Skill Points (for 11,900 Mastery Points), Stat Points (for 2,990 Mastery Points), Polinium (for refining items), and many other items used for crafting.
Remember that is is possible to lose Mastery Points upon death from monsters. Dying will remove 5% of the Mastery Points required for your next level. For example, if a Master Level 1 requires 1,000 Mastery Points to get to Master Level 2, upon death you can lose up to 50 Mastery Points.
There is now a new insurance item called "Divine Protection". It will give a 60 minute protection buff from the death penalty. It is available through the Daily Reward System, and is in addition to what is already in the Daily Reward System. In a future update, "Divine Protection" will be a crafted item in-game.
There are a few ways you can gain Mastery Points. Aside from the main quests, you can also participate in Daily Quests. You can also gain Mastery Points by farming in Dayr Desert or the Tomb of Osiris. These monsters usually drop many crafting items and designs needed to create strong Master Level gear. Mastery Points can also be obtained through crafting.
Once you are Master Level, you will acquire a new skill called "Ymir Child". Using the skill will transform your character for a temporary time into one of the following:
Spoiler

for

Ymir Child: Cthulhu (for Rogues and Assassins)

:
Quote:
Spoiler

for

Ymir Child: Gaia (for Rangers and Beastmasters)

:
Quote:
Spoiler

for

Ymir Child: Nightmare (for Sorcerors and Wizards)

:
Quote:
Spoiler

for

Ymir Child: Paladin (for Warriors and Knights)

:
Quote:
Spoiler

for

Ymir Child: Seraphim (for Monks and Priests)

:
Quote:
Professional Life
In the new world of Ragnarok Online 2, every player will have the ability to craft powerful weapons, awesome potions and delicious food! Each character gets to choose the profession of Alchemist, Artisan, Blacksmith and Chef.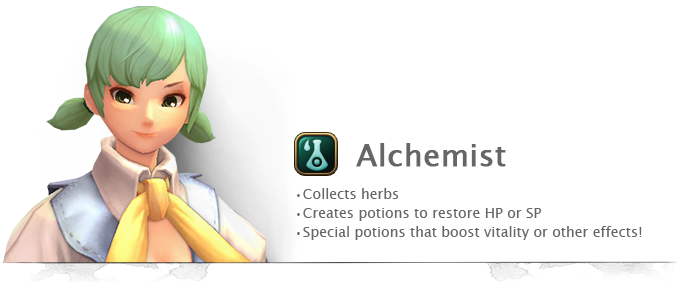 Guardian :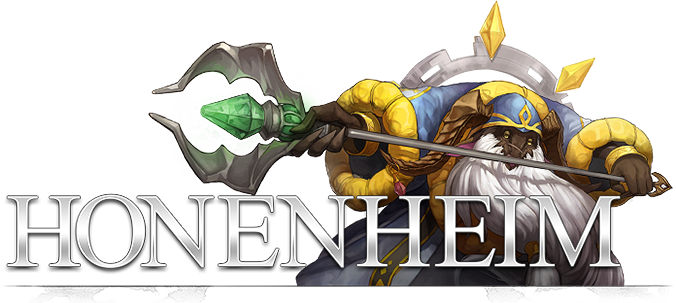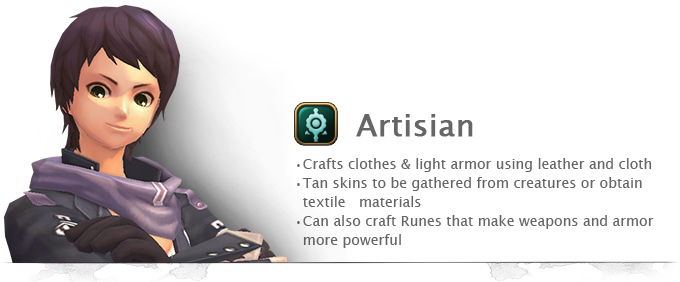 Guardian :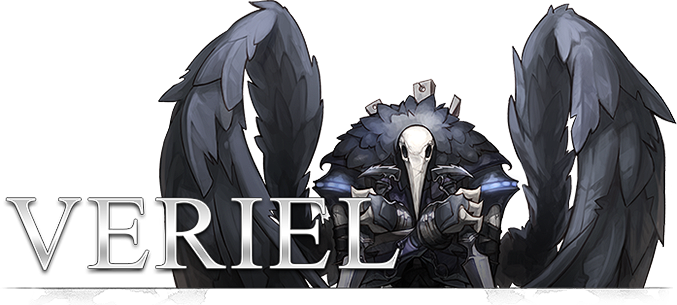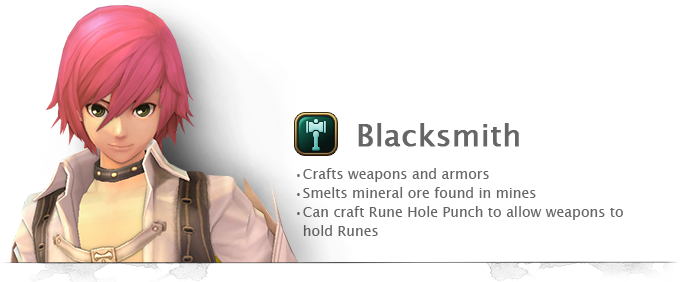 Guardian :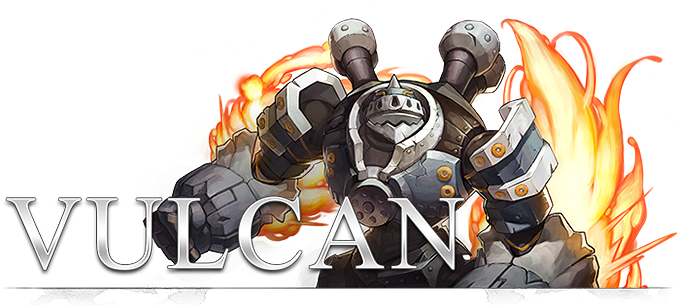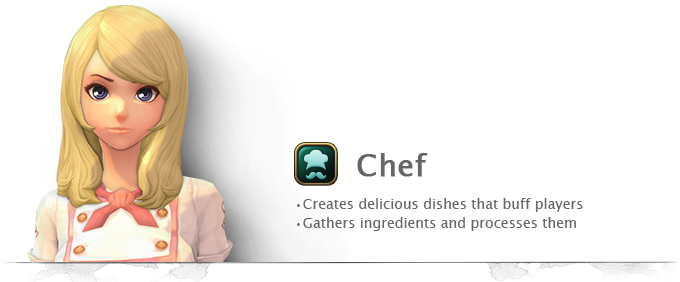 Guardian :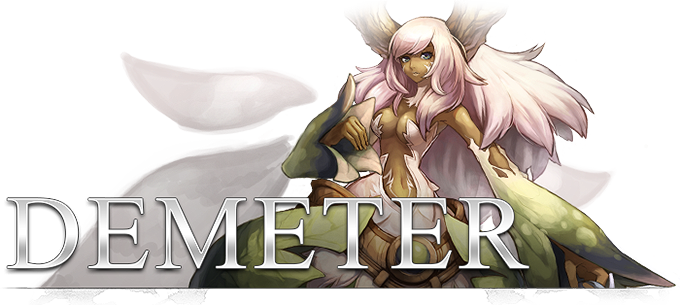 System Requirements
Quote: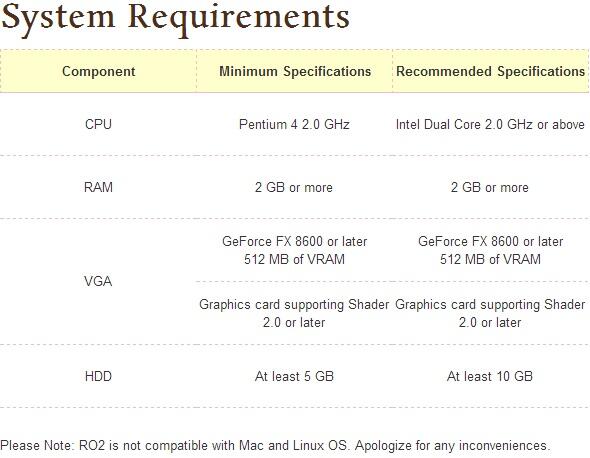 Download
DVD Client
Powered By :