With the permission from our Regional Leader, we made this thread for our regional in order to chit-chat in English.
We hope with this thread, we can practice and hone our English so that our English will be improved.
I am myself not fluent in English, so why don't we practice together and gain better together.

So guys and gals, please have a nice chit-chat in here...

Quote:
RULES of ECOREY
1. Use
ONE
ID only, whether its your prime or your clone, but please be responsible. If this is your first time stop by this thread, please do read the rules first, and introduce yourself. You may take a sneak peek to page one. We have tons of interesting stuffs there

.
2. No INDONESIAN whatsoever is allowed in this thread!
3. No SPAM or anything that may/ can harm an individual(s).
4. Please don't post insignificant comments such as "PERTAMAXXX", "flip the page" or emoticon only.
- Junk posts will be deleted, persistent survivors will be banned.
- If you really appreciate the poster then the least you can do is write a couple of sentences to show your appreciation.
- Good Reputation Point may be given to an individual(s) as a reward of your appreciation.
5. If you notice someone posting in INDONESIAN, please let her/ him knows that this thread is strictly ENGLISH.
6. Unapproved pictures of any individual(s)/ thing(s) will be asked to be deleted.
(Strictly! NO PORN ALLOWED)
[Please use spoiler if you are going to post BWK/ oversize picture. Please spare those who have slow internet connection]
7. Please use quote and multi-quote if you are referring a post(s).
8. RESPECT OTHERS AND YOU WILL EARN YOUR RESPECT.
9. Happy posting

.



Any violation will result in automatic post deletion. In the event that the situation persist, the offending account(s) will be banned. Ignorance of the rules excuses no one.

In addition, the rules in this thread shouldn't infringe the general rules of Regional Yogyakarta.


In affiliation with
English Forum (EFor)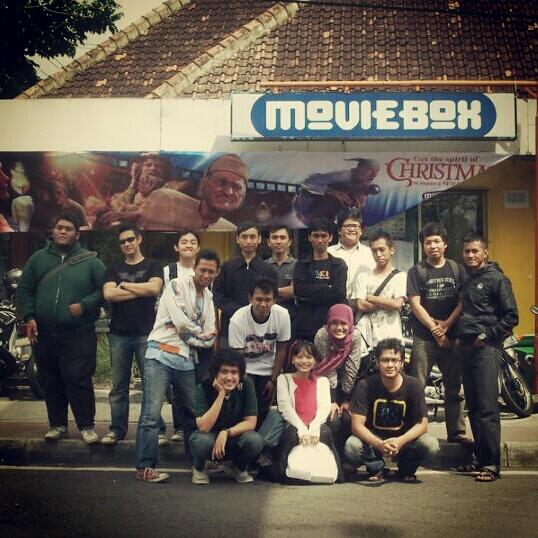 In front of Movie Box.
"Memory is the diary that we all carry about with us." - Oscar Wilde