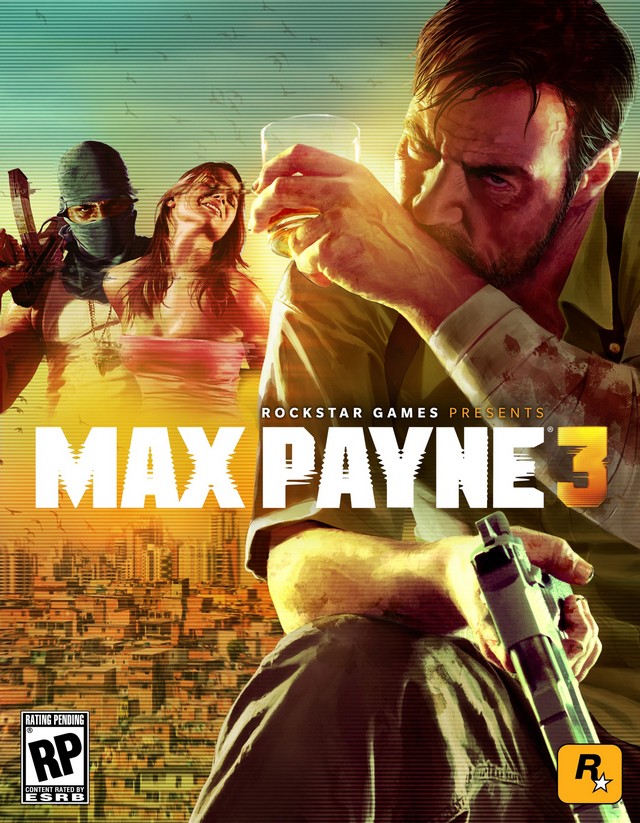 For Max Payne, the tragedies that took his loved ones years ago are wounds that refuse to heal. No longer a cop, close to washed up and addicted to pain killers, Max takes a job in São Paulo, Brazil, protecting the family of wealthy real estate mogul Rodrigo Branco, in an effort to finally escape his troubled past. But as events spiral out of his control, Max Payne finds himself alone on the streets of an unfamiliar city, desperately searching for the truth and fighting for a way out.
Featuring cutting edge shooting mechanics for precision gunplay, advanced new Bullet Time® and Shootdodge™ effects, full integration of Natural Motion's Euphoria Character Behavior system for lifelike movement and a dark and twisted story, Max Payne 3 is a seamless, highly detailed, cinematic experience from Rockstar Games.
FEATURES
Developed by Rockstar Games for a seamless, highly detailed, cinematic experience
Advanced Bullet Time® and Shootdodge™ and Final Kill-cam mechanics for stylish shooting action
Cutting edge aiming, targeting and animation processes for precise, fluid gunplay
A dark, twisted story chronicling the return of Max Payne, one of the most iconic characters in videogames
Tight integration between Natural Motion's Euphoria Character Behavior System and a brand new iteration of the Rockstar Advanced Game Engine (RAGE) for lifelike movement and a new level of environmental awareness
A wide range of weapons rendered in incredible detail: hammers cock back, shells eject from the chamber and each bullet is individually modeled from the split second it's fired to the moment of impact
Advanced particle physics and destructible environments set the stage for dramatic and chaotic gun fights
New to the series, a compelling and addictive multiplayer experience to match the dark and relentless atmosphere of the single-player game
Max Payne 3 Minimum System Requirements
OS: Windows 7 32/64 Service Pack 1, Windows Vista 32/64 Service Pack 2, Windows XP 32/64 Service Pack 3
CPU: Intel Dual Core 2.4 GHZ AMD Dual Core 2.6 GHZ
RAM: 2GB
GPU: NVIDIA® 8600 GT 512MB VRAM / ATI Radeon HD 3400 512MB VRAM
AUDIO: 100% Direct X 9.0 compatible – Direct X 9.0 compatible supporting Dolby Digital Live
HDD: 35 GB of Free Hard Disk Space
DX: 9
Genre: Action
Developer: Rockstar Studios
Publisher: Rockstar Games
Release Date: 1 June 2012
Max Payne 3 Update v1.0.0.55-RELOADED
Size: 500 MB
Download, rapid*share-NETLOAD-UPLOADED-DATEI
http://ncrypt.in/folder-5nRJxs8U
BILLIONUPLOADS
http://BillionUploads.com/zk7cf4jxuiej
Password, rar
www.skidrowgames.net
Tutorial krack, 1. Unrar.
2. Install all the updates found in the Updates dir.
3. If you havn't already, copy over the "profiles" dir, found in the \krack
dir to your Documents\Rockstar Games\Social Club\ dir.
(%USERPROFILE%\Documents\Rockstar Games\Social Club\

.
4. Copy over the kracked content, ie. the rest of the files, from the \krack
dir to your installation dir.
5. Play the game offline. Make sure that all the games exe files are blocked
from going online by using your system or third party firewall to prevent
outgoing connections on every game exe file. Do this before starting the
game. Going online and using your own profile might be possible, but it
is at your own risk.
6. Support the software developers. If you like this game, BUY IT!