RELEASES: 14/06/2012
The face of war has changed.
Enemy
lines are
blurred
, and there is no longer a clear opponent. New enemies and new threats require a new type of warfare - a new breed of soldiers. Enter the
Ghosts.
Quote:
Part of the Group for Specialized Tactics, a Special Mission Unit under the direct command of the Joint Special Operations Command, the elite of the modern US Special Forces is better known by their battlefield legend. They are the untraceable soldiers called the Ghosts.
Only the best of the best, soldiers with a unique mix of skills on and off the battlefield, ever get to wear the coveted Ghost insignia.
Equipped with the most advanced combat technology, the Ghosts track down the highest-value targets in the highest-risk conflict areas around the world, fighting from the shadows in any climate or terrain.

When a stolen military-grade bomb takes out a Ghost squad, a new Ghost Unit must track down the source of the weapons. But the trail Kozak, Ghost Lead, Pepper and 30K follow leads around the world, into the corridors of power where rebellion and war are brewing. Soon, the Ghosts are all that stands between the world and global conflict.

Join the legendary Ghosts
In the role of Sergeant John Kozak, a new squad member, fight alongside 3 veteran operators in a character-focused 10h storyline. Your team takes the battle to 8 spectacular locales, from the heat and dust of Africa to the Arctic Circle.
Become the ultimate quiet professional, with unique stealth kills & brutal close-combat moves. Deploy with cutting-edge, authentic military tech, including more than 50 weapons.
Use a new, visceral cover swap and shoot-from-cover ability, and feel the ferocity of the battlefield.
Activate your optical camouflage to sneak behind enemy lines. Watch out for civilians, collateral damages are not permitted.
Quote:
FOUR SOLDIERS VS. AN ARMY
Feel the power of the elite warfighter. A high tech arsenal and prototype weapons will give you a decisive edge on the battlefield. Four men acting as one will do the rest: silent approaches, synchronized takedowns and mutual trust will make you invincible.
Quote:
Future Soldier diset 15 tahun di masa depan dan menceritakan Ghosts, sebuah unit militer elit dilengkapi dengan persenjataan terbaru dengan teknologi tinggi. Sebuah faksi nasionalis yang telah menghancurkan pemerintah Rusia dan menginvasi Negara Nordic yang kaya akan minyak. Untuk menghindari perang dunia, Amerika Serikat mengirimkan Ghosts untuk mengatasi para nasionalis dan memulihkan perdamaian. Anda akan memainkan seorang rekrutan baru bernama Kozak, yang direkrut saat konflik akan segera meletus. Meskipun Anda menghabiskan sebagian besar permainan bersama dia, Anda juga akan mengalami perang dari sudut pandang karakter lain, termasuk bodyguard, engineer, dan seorang warga sipil. Anda dapat memilih salah satu dari empat kelas karakter untuk bermain sebagai: Recon, Engineer, Commander, dan Sniper. Setiap kelas dilengkapi dengan berbagai persenjataan teknologi tinggi yang didasarkan atas penelitian milik pemerintah saat ini. Ubisoft Paris mengatakan bahwa sebagian besar senjata yang ditampilkan di dalam Future Soldier adalah senjata nyata yang sedang diujicobakan di AS yang sedang dalam proses penelitian dan pengembangan di kantor DARPA, dengan ekspektasi bahwa senjata-senjata tersebut akan digunakan dalam konflik di masa mendatang. Kelas Recon dilengkapi dengan kamuflase optik yang terlihat pada trailer live-action terbaru, yang berdasarkan riset terhadap "meta materials/material meta" yang dapat mendistorsi cahaya. Sedangkan seragam kamuflase memungkinkan Anda untuk menjadi hampir tidak terlihat saat Anda berdiri diam dan menciptakan garis mengkilap saat karakter anda bergerak. Bentuknya mirip dengan Alien Cloaking dari film Alien vs Predator.
Kelas Engineer memiliki kemampuan untuk menghancurkan barang-barang elektronik di sekeliling mereka dengan menggunakan tenaga elektromagnetik. senjata ini akan mengehentikan semua komunikasi dalam area kecil dan menonaktifkan kendaraan yang mengandalkan elektronik untuk navigasi. Engineer juga dapat mengontrol drone, kendaraan kecil yang tidak berawak yang dilengkapi dengan berbagai jenis senjata dan armor berat. Drones dapat digunakan untuk memasuki bidang yang mempunyai skala musuh yang tinggi, memungkinkan tentara manusia untuk lebih aman menyelesaikan pekerjaannya.
Commanders adalah kelas dasar dalam pertempuran. senjata utamanya adalah Senjata serbu / Assault rifle modular, yang dapat dimodifikasi untuk berbagai jenis konflik. Bagian atas senjata berisi senapan otomatis, juga bayonet untuk memotong kawat berduri dan untuk pertempuran tangan ke tangan / hand-to-hand combat. Bagian bawah senjata dapat dipakai untuk berbagai senjata yang berbeda jaraknya, termasuk Shotgun dan sebuah Grenade Launcher. Berbicara tentang Assault rifle, engineer juga membawa mortir portabel untuk menghancurkan instalasi besar dan sekelompok musuh. Anggota lain dari tim anda bisa menargetkan musuh dan langsung diaplikasikan ke mortir. Ini bisa bekerja dengan sangat baik dengan kelas Sniper, yang dapat menargetkan sasaran di kejauhan.
Anda akan dapat memainkan single-player campaign dengan teman anda dalam split-screen, atau melalui Internet. Campaign ini berisi 14 misi, Ubisoft mengatakan Campaign ini bisa ditamatkan total dalam 12 sampai 14 jam. Future Soldier juga mendukung 16 orang di multiplayer online. Anda dapat bermain sebagai salah satu dari empat kelas yang disediakan dalam berbagai peta, yang mencakup perkotaan, pedesaan, dan areal pesawat. mode seperti Tim Deathmatch dan Capture the flag akan tersedia. Walaupun diumumkan sebelum rilis. Sistem leveling juga telah termasuk salah satu fitur game ini, sehingga anda dapat rewards seperti senjata baru, upgrade, dan peringkat leaderboards. Anda akan mendapatkan level baru dengan mengumpulkan experience points, yang bsia didapat dalam single-player dan multi-playernya. inovasi terbesar dalam Future Soldier adalah sistem link-up baru, yang dapat digunakan dalam multiplayer co-op dan online. Sistem ini memungkinkan Anda untuk bisa berbagi dengan teman anda didalam peperangan. Link-up dapat diaktifkan dengan menekan satu tombol, yang dapat mengontrol 4 teman-teman anda dalam 1 squad. yang dapat membuat dia menjadi pemimpin squad. karakter Anda akan secara otomatis mengikuti pemimpin squad di medan perang. Anda hanya diminta untuk melihat sekeliling anda dan mebunuh musuh, memungkinkan Anda untuk meng-cover bagian-bagian dari squad tanpa harus khawatir kehilangan pandangan dari pemimpin pasukan. Pemain yang kurang berpengalaman dapat bergabung dengan para veteran untuk mempelajari tata letak peta, dan mendapat bimbingan melalui voice chat. Par apemain Veteran juga akan mendapat keuntungan, seperti abilities/kemampuan karakter anda yang akan menjadi lebih kuat bila dilink dengan pemain baru. Sistem link up juga menguntungkan seluruh player dalam 1 squad.Misalnya, kamuflase optik yang hanya dipunyai satu playerbisa dibagikan kepada player lain dalam squad yang belum mempunyai alat tersebut
Quote:
Images

Spoiler

for

MOVIE, Trailer

:
Ghost Recon Alpha - Official HD Film (short Movie)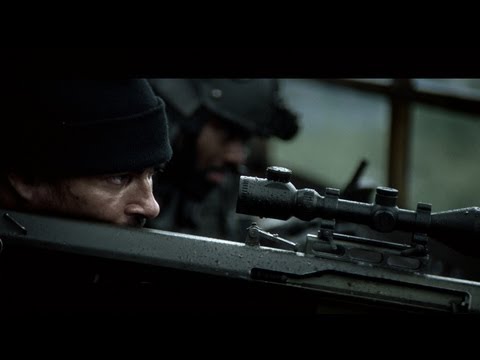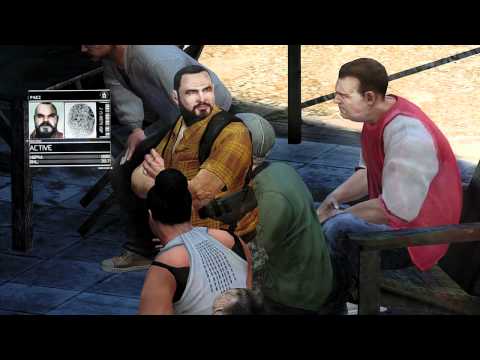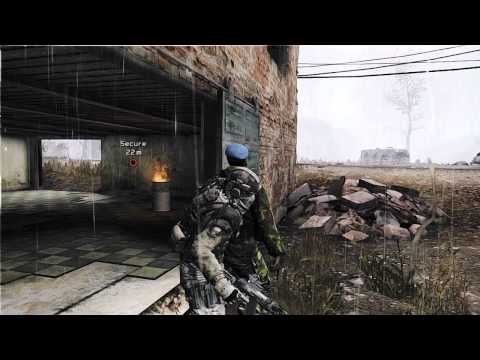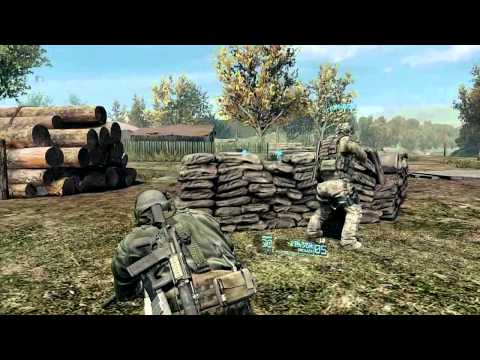 Ghost Recon: Future Soldier | LAUNCH TRAILER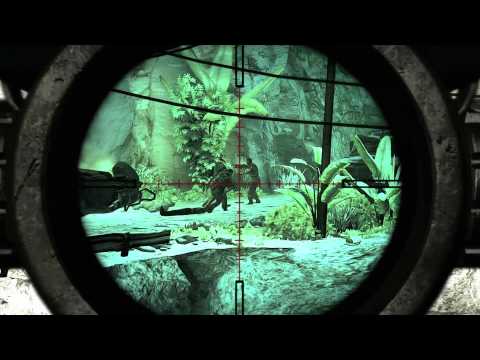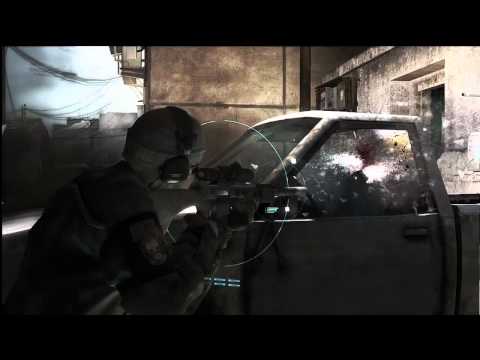 Special thanks for bro GygaBlitz (the original TS)