Thread ini khusus membahas Zombie Map di game Call of Duty (World at War & Black Ops). Kaskuser bebas mem-post strategi, opini, bahkan menghumbar dapat
survive
sampai round berapa. Tapi ingat, no pic = Hoax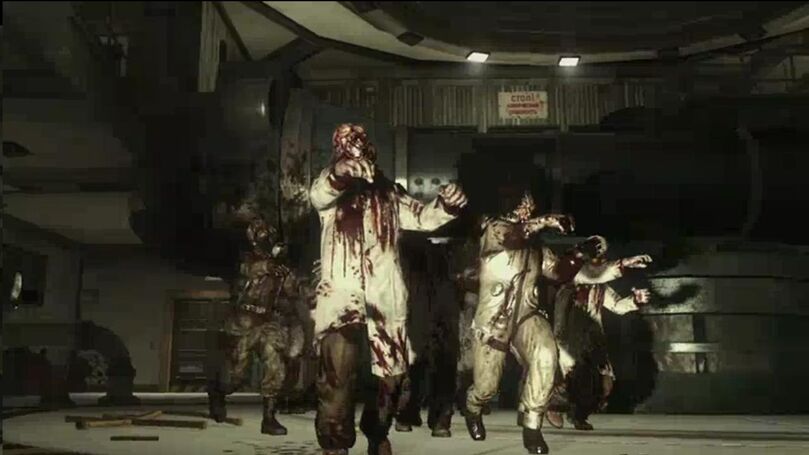 Quote:
History:

Zombies (Also known as Nazi Zombies) is a survival-type game mode in Call of Duty: World at War and Call of Duty: Black Ops, becoming highly popular upon its release. In some maps the player faces zombies of other nationalities, including American zombies, Imperial Japanese zombies, and Soviet zombies.

The player must survive endless waves of attacking Zombies, buying weapons and perks in the process, and optionally repair nearby defenses to keep zombies out. There is no limit to the levels. Zombies become stronger and faster upon completion of each round, forcing players to make tactical decisions about point spending and progressing through the map. Sometimes, zombies drop power-ups.

Altogether, Zombie Mode consists of eight maps; the first, second, fourth, fifth, and seventh feature Nazi Zombies (Nacht der Untoten, Verruckt, Der Riese, Kino der Toten, Dead Ops) , while the third features Imperial Japanese Zombies (Shi No Numa), the sixth features American civilian, military and scientist zombies ("Five"), and the eighth features Russian scientist, cosmonaut and military zombies (Ascension).

Shi No Numa, Der Riese, Kino Der Toten, and Ascension all have the same four playable characters, as do Nacht der Untoten and Verrückt in the Hardened and Prestige versions of Black Ops, while 'Five' has characters who actually existed in real-life.


Quote:
WAJIB DIINGAT!
Non-lethal hit: 10 points.
Lethal torso hit: 60 points.
Lethal limb hit: 50 points.
Lethal neck hit: 70 points.
Lethal headshot: 100 points.
Lethal melee: 130 points.
Lethal grenade: 50 points.
Non-lethal grenade: 10 points.
Melee to a monkey in Shangri-La before it hits the player or takes the power-up: 500 points.
Zombie Maps :
Nacht der Untoten

Verrückt

Shi No Numa

Der Riese

Kino Der Toten

Five

Ascension

Call of the Dead

Shangri-La

Moon

Spoiler for Nacht der Untoten: