Quote: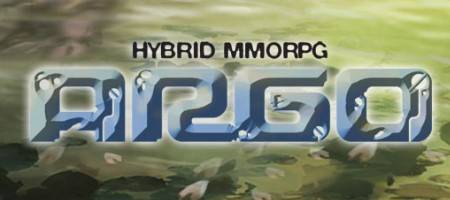 ARGO Online is set in the future, a future where the world lies in ruins in the aftermath of World War 4. The two races that emerged from the ashes, the Noblians and the Floressia, have been in constant warfare ever since. Their struggle is over a rare mineral called Earthdium. The game world of ARGO mixes standard fantasy elements with a Steampunk feel. This means players will be armed with swords, spells, and plasma guns. Mounts include wild beasts, and motorcycles. The game is developed by the Korean company MGame and is already live in Korea. Argo Online is a full fledged MMORPG with instanced raids for groups and guilds to tackle, varied PvP modes including battlegrounds where hundreds of players can participate, and a backstory that will help keep gamers immersed.
• Free to play, with no monthly fees
• Two unique races to choose from with eight classes each
• WASD control (point and click optional)
• Optional Free Aiming Mode
• Fast paced combat
• Thousands of quests with an intriguing background story
• Interactive map system for finding NPCs, quests, etc., more easily
• Large battlefields for epic clashes with hundreds of players
• Wide variety PvP modes (including Capture the Flag)
• Real-time strategy elements
• Crafting system with multiple upgrade options for items
• Resource system (based on the mineral Earthdium) for skills (flying, attack, defense)
• Numerous professions to experience
• Open PvP zones and PvP dungeons to explore
• Raid instances to experience with friends
• Transportation for three to ten players (troop carriers) depending on the race, including flying transport! (Floresslah: animal mounts / Noblian: vehicles)
• Auction house for trading items
• Deep achievement system and a comprehensive ranking system
• Pet system with two completely different pet designs (animals and machines)
Spoiler

for

Screenshots (Awas BWK)

:
Spoiler

for

System Requirements

:
Minimum Requirements:
OS: Windows XP
CPU: Intel Pentium 4 2.8 GHz
RAM: 512 MB
HDD: 6 GB Free
Graphics Card: nVidia 6600

Recommended Specification:
OS: Windows XP / Vista / 7
CPU: Intel Core 2 Duo 2.3 GHz or better
RAM: 2 GB or more
HDD: 10 GB Free or more
Graphics Card: GeForce 9400 GT or better
◄Website►
Quote:
Quote:
Are you still not sure whether you should become a Paladin, priest or a Sagitarius for your faction in the struggle? Then don't waste any time and take every opportunity you get to prepare yourself - even while on the go.
With the new iPhone App, you can keep yourself up to date on all of the important information regarding the upcoming Open Beta whether you're are at work, school, or with your friends. No matter what, you'll be in good shape.
Click here for the Appstore:
http://itunes.apple.com/en/app/argo-...422796532?mt=8
Or just search for ARGO in the App Store!
This service is only available for the iPhone!
We hope you enjoy it.
Your alaplaya team
Quote:
After a short break following the third closed beta phase, it's now time. The major ARGO Open Beta will launch at noon on Thursday, April 7th!
After it rocked in the Closed Beta, ARGO is now ready to double up! The Open Beta will not only have free access to all (and will be populated accordingly), it will also boast several new features and new available content to match. Here are a few basics, so you know where to go:
All classes playable.
Until now, only four classes pper faction were available for play. With the open beta, all sixteen will be at your disposal. Make sure to look over the properties of all of the classes.
The level cap is now 40.
All accounts will be wiped and the characters deleted, and everyone can play up to level 40. That is not all, we are also looking forward to seeing what you say about getting a nice sense of the power that will come with the new level cap.
10 new dungeons.
With 8 new dungeons in the world and 2 new PvP dungeons as well, there is a lot to do even for those of you who were busy during Closed Beta.
Occupations may now be specialized further
- For both the Noblian and Floresslah sides, you may now raise your professions to the third stage.
And of course there is a whole
new selection of weapons, armor, mounts, and so on.
We invite you to download ARGO and install so that you may jump right in on Thursday. You can download the client or go to the download page here.
Get ready!
Your alaplayaTeam
Quote:
ARGO: CBT Maintenance Schedule

•Regular Maintenance•
Every Thursday at around 9:00 AM - 12:00 AM (3 hours)
During the closed beta, we naturally work flat out to implement your feedback and experience. However, this also means that occasional maintenance is usually not enough. Therefore, we now announce the scheduled maintenance dates so that you can be prepared for it:
• March 15, from 7 AM - 10 AM
• March 17, from 7 AM - 10 AM
During this time, the servers will be unavailable.
Additional Info: Many of you are still waiting for the release of the Warlock and Chaser classes, these will hopefully be released soon.
Have fun
Your alaplaya Team
PS: Itu GMT +1 sedangkan Indo GMT +7, jd tinggal tambah 6jam waktu Maintenance-nya (itung sendiri yah...

).
Quote: