Sesuai saran yg masuk dari sesepuh2 FHB, rasanya lebih bijak kalo Artikel2 menarik yg membahas semua soal how to be FIT di post saja disini, selain bisa jadi Archive kita bersama, jg jd lebih enak dibaca dan tidak membuang BW plus FHB jadi lebih rapi.
Keep sharing.
Regards,

V508.
Quote:
PS : pliz no link to any web pages on the articel.
semua artikel yg baik akan di update halaman pertama
Spoiler

for

contoh artikel

: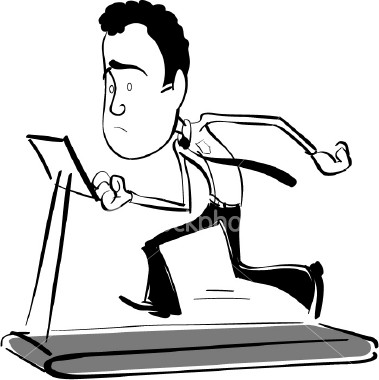 Jangan terburu-buru minum obat jika rasa nyeri mulai melanda tubuh anda, terutama di bagian pinggang. Obat bukan cuma satu-satunya penyelamat untuk mengatasi rasa nyeri. Bisa jadi, olahraga yang memacu gerakan tubuh yang dinamis adalah terapi terbaik.
Dr. KRT. Lucas Meliala, SpKJ, SpS(K) mengungkapkan hal itu kepada Pusat Data Persi di sela-sela simposium paradigma baru Penatalaksanaan Nyeri yang diselenggarakan Rumah Sakit Pusat Angkatan Udara (RSPAU) Halim Perdanakusuma di Jakarta akhir pekan lalu.
Meliala mengungkapkan, hampir 90% nyeri yang terjadi pada tubuh manusia, terutama pinggang dipicu oleh kondisi under use atau kurang gerak. Kurang gerak dapat memicu kekakuan otot sehingga saat tubuh dikondisikan untuk mengangkat benda berat atau banyak bergerak, timbullah rasa nyeri tersebut. "Untuk itu, sebenarnya tidak perlu obat, terutama obat yang diminum. Jika mau gunakan saja balsem atau koyo. Hati-hati, obat kimia justru dapat berefek negatif. Sebaiknya, istirahatkan saja tubuh anda. Lihat perkembangannya, jika nyerinya tergolong ringan tak perlu obat apa pun. Itu hanya pertanda, di masa datang anda harus makin rajin bergerak untuk melatih otot anda," kata Meliala.
Meliala menegaskan, kunci terbaik untuk menangani nyeri adalah olahraga. Namun, hati-hati pula, tubuh yang terlalu banyak bergerak atau over use juga dapat menjadi bumerang. Selain itu, kata Meliala, posisikan juga tubuh Anda secara benar dan tepat saat mengangkat beban, terutama beban berat. "Jangan sembarangan angkat-angkat. Posisikan tubuh anda secara tepat dengan beban yang akan diangkat. Jika mungkin, jangan gunakan hanya satu tangan, gunakan dua tangan untuk membagi beban tubuh itu secara merata," ujar Meliala. (IIS)
Jadi mulai sekarang niatkan untuk olahraga supaya badan kita sehat
Spoiler

for

contoh artikel

:
Semoga thread ini membantu buat yang pengen turunin berat badan
Hampir seluruh strategi menurunkan berat badan menghabiskan waktu atau usaha, tapi masih ada cara yang bekerja seperti jimat! Berikut adalah 10 strategi sukses untuk memotong membakar kalori dan lemak yang benar-benar mengambil 60 detik atau kurang:

1. Mix jus spritzer


Campurkan jus favorit anda (setengah dari jumlah yang biasa Anda) dengan air mineral. Anda dapat memotong sampai 85 kalori per gelas dan kehilangan 5 pon atau lebih satu tahun.

2. Berjalan sementara Anda berbicara


Membakar kalori saat Anda berbicara di telepon: Mencuci pakaian (68 kalori), mengatur meja (85), atau menyiram tanaman (102).

3. Mempelajari pembungkus


Sekilas, terlihat bahwa sebuah permen mengandung 220 kalori. Tapi jika melihat lebih teliti lagi, ternyata sebotol jus, kantong kerupuk, atau kantong kacang, mengandung lebih dari dua kali lipat kalori.

4. Minum sedikit teh hijau sebelum jalan-jalan


Kafein membebaskan asam lemak, sehingga Anda membakar lemak lebih mudah. Dan polyphenol (antioksidan senyawa) pada teh hijau muncul untuk bekerja dengan kafein untuk meningkatkan pembakaran kalori. (Jika anda memiliki tekanan darah tinggi, lewati tips ini.)

5. Paket makan siang


Makan diluar lebih dari 5 kali seminggu dapat membuat Anda hampir mengkonsumsi 300 kalori per hari, dibandingkan jika Anda lebih sering makan di luar. Jadi usahakan membawa makanan dari rumah.

6. Selai roti Anda


Gunakan minyak zaitun menggantikan mentega. Itu sehat dan dapat juga membantu Anda makan lebih sedikit. Selain itu dalam penelitian terbaru, kandungannya lebih sedikit 52 kalori daripada mereka yang menggunakan mentega.

7. Taburkan flax/rami pada sereal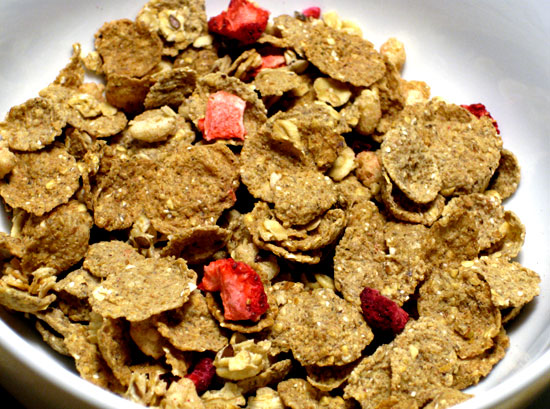 Serat tinggi dari flaxseed dapat membantu mengekang nafsu makan dan menghilangkan kalori. Tambahkan juga ke yoghurt atau kue dan roti.

8. Jadwal tes darah


Sekitar 1 dalam setiap 12 wanita (yang kebanyakan tidak tahu itu) mempunyai tiroid kurang aktif, yang dapat memperlambat metabolisme nya.

9. Minum air lebih banyak


Membeli botol besar, baik untuk Anda. Anda akan minum lebih banyak.

10. Makan salad chunky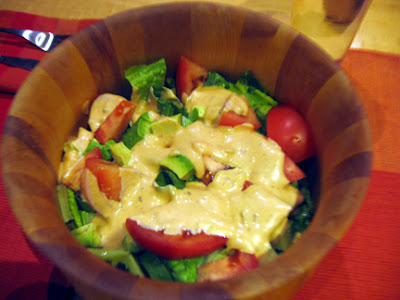 Potong wortel, seledri, ubi jalar, zucchini, atau sayuran lainnya, bukan memotong-motong atau mengiris. Diperlukan lebih banyak usaha untuk mengunyah potongan-potongan yang lebih besar, jadi Anda akan lebih banyak mengunyah dan makan lebih sedikit pada menu utama.

Sumber: Yahoo! Health



thread ini sy serahkan kpd mbah moto jr dan sr, biar si mbah yg urus lah, kadang kalo sy suka ga sempat

,

@ musashi.

thread yg di maksud, itu baiknya di pisah dan di jadikan tempat utk share video dan buku2 saja, kalo disini lebih ke artikel web, jadi ga banyak yg buat thread2 yg copas dr link web page.