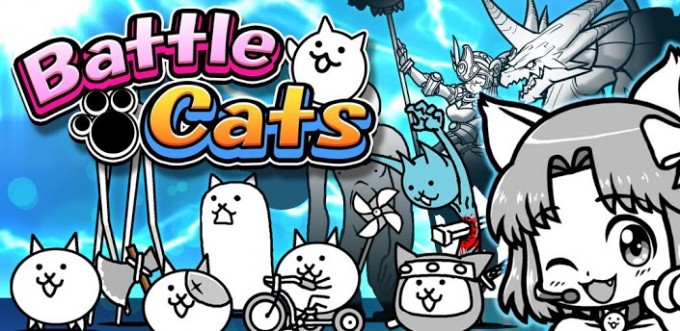 an Army of Cats is Invading The World!
Battle Cats adalah sebuah game ber-genre strategy/simulation yang dibuat oleh developer asal jepang yang bernama Ponos.
Yang bikin unik game ini dari game tower defense lainnya yaitu berbagai macam karakter-karakter kucingnya yang simple, imut dan aneh yang harus kita tingkatin lv-nya dan bisa berevolusi menjadi kucing yang lebih kuat

Selain itu BGM-nya yang catchy bikin kita makin betah mainin game ini, cuma sayang gamenya pake sistem energy gitu

Tapi karena game ini masih terbilang baru, kayaknya masih banyak potensi yang bakal digali dari game ini

Meski dibilang tower defense, tapi misi dalam setiap stage yang ada di game ini adalah untuk menghancurkan markas musuh, jadi TS bingung mau nyebut Tower defense atau attack?


Trailer:



Gameplay (Japanese Version)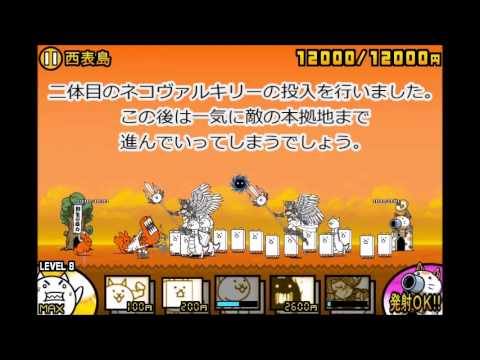 Quote:

Battle Cats Have Almost Conquered Google Play in Japan
I've been raving about Japanese tower defense game Battle Cats ever since it first came out for iOS late last year. Earlier this month the title was released for Android too, and has been doing especially well in its home market of Japan in its first few weeks.

The game features crazy varieties of cats (Afro Cat, Beautiful Legs Cat, and Macho Cat are just a few examples) attacking an even crazier collection of enemies. And since last week, it has occupied the number two spot on Google Play's top new free apps ranking, just behind Line Bubble. Given that Battle Cats doesn't benefit from the Line chat app distribution channel that Line Bubble has, this is as good as number one in my book 1.

The app is also faring well in the top grossing apps section on Google Play, currently ranked 17th. As for iOS, Battle Cats is currently ranked second in the strategy category, fifth in similation, and 42nd overall in the free category.
I'm still playing it, but I've hit a bit of a wall in the final stage of chapter three, and I'm wishing that I had saved my cat food to buy really powerful cats rather than splurging on a useful Afro Cat (Yes, I too cannot believe I just wrote that sentence). If you're just starting out with Battle Cats, I would advise that you try to save up cat food using invite codes and maybe buy the expensive Kung Fu Cat, or even the SM-cat or Bondage Cat (I can't believe I wrote that sentence either).

In any case, it's a really fun game and I hope you enjoy it. If you have any tips, let us know in the comments!

Update: According to Gamebiz.jp, Battle Cats has also just surpassed a million downloads. This is just 67 days since it was originally released for iOS.


Sumber : http://www.techinasia.com/battle-cat...ndroid-second/



Adorable kitties go wild all over the world!Here's your chance to raise and play with them for free!
Note:Battle Cats is completely free to play, but some items can also be purchased for real money!
****Easy&fun battle system****
Tap any cat you like.
Fire Cat Cannon to support them.
Attack enemy's castle.
****Easy&fun raising system****
Clear stages to get XP.
Tap cat to upgrade the level!
Their form will be changed at level 10.
****Fun things in Battle Cats****
Find treasures all over the world.
Gross,but somehow lovely characters.
Special cats are even cuter!
Easy system and recommended for men and women of all ages!Start your wonderful adventure today!
Presented by PONOS



Tunggu apa lagi, silakan didonlod, gratis kok



Android :
https://play.google.com/store/apps/d...nos.battlecats

iPhone :
https://itunes.apple.com/us/app/batt...547145938?mt=8

What's new in latest version:


Quote:

-Fixed "can not receive stamps" bug.
*Please press "back" key in the title menu and finish the app before updating the app.