Developer(s)
Ubisoft Montreal
Publisher(s)
Ubisoft
Director(s)
Jason VandenBerghe
Producer(s)
Stephane Cardin
Engine
AnvilNext
Platform(s)
Microsoft Windows
PlayStation 4
Xbox One
Release date(s)
TBA
Genre(s)
Hack and slash
Mode(s)
Single-player, multiplayer
For Honor is a hack and slash video game in development by Ubisoft Montreal and set to be published by Ubisoft for Microsoft Windows, PlayStation 4, and Xbox One. It was announced at the 2015 Electronic Entertainment Expo. The game features a hand-to-hand combat system described as "The Art of Battle" by the developers and allows players to play the roles of historical soldiers such as medieval knights, samurai, and Vikings.




Gameplay



A gameplay screenshot of the game, showing two players dueling each other.
For Honor is a non-fantasy hack and slash video game set during the medieval period.Players can play as a character from three different factions, namely The Legion, The Chosen, and The Warborn. The three factions represent knight, samurai, and Vikings, respectively.Different classes have different abilities and weapons, and customization will be available for players. For instance, the gender of the characters, and the armor worn by them, can be changed and customized.

Players fight against each other with melee-weapons such as axes and swords. The game features competitive multiplayer modes that can support up to eight players, who will be split evenly into two different teams. When a match starts, players will be accompanied by numerous AI teammates, who assist players. Points, both temporary and permanent, can be earned in a match.When one team earns enough points, they must eliminate the players from the other team. Once all the players from a team are eliminated, the match ends.When players kill a certain number of enemies consecutively, they can level up, and gain Feats, which are additional perks. These perks allow players to gain additional points and strengths, call in a barrage of arrows or a catapult attack, or heal themselves.

A tactical combat system, known as "Art of Battle", is introduced in the game. Players enter a dueling mode with another player wherein players aim at their opponent with their swords.Players can choose how to place and position their weapons when they are attacking their enemies. Players can choose from three directions, from above, the right, and the left, to attack. By observing the movements of the character, which reflect their respective attack position, players can strike the weakest part of their enemies. Choosing the correct position can block the other players' attack. The strength of each attack can also be decided by players.The system aims at allowing players to "feel the weight of the weapon in [their] hand" Friendly fire is also featured in the game. Players can cause damage to their own teammates if they accidentally or intentionally hit them with their blades.

As the multiplayer modes are designed to feature a structure similar to that of shooters, the creative director of the game called For Honor a "shooter with swords".The first mode revealed is called Dominion, a mode similar to Domination, which tasks players to capture control points. A single-player campaign will also be included in the final game.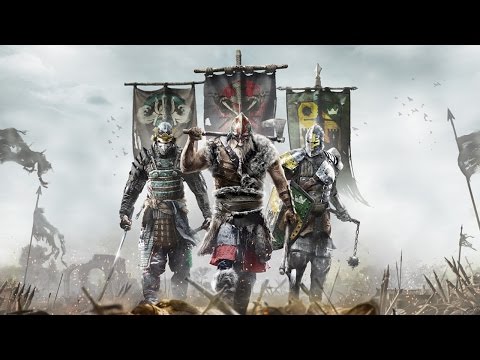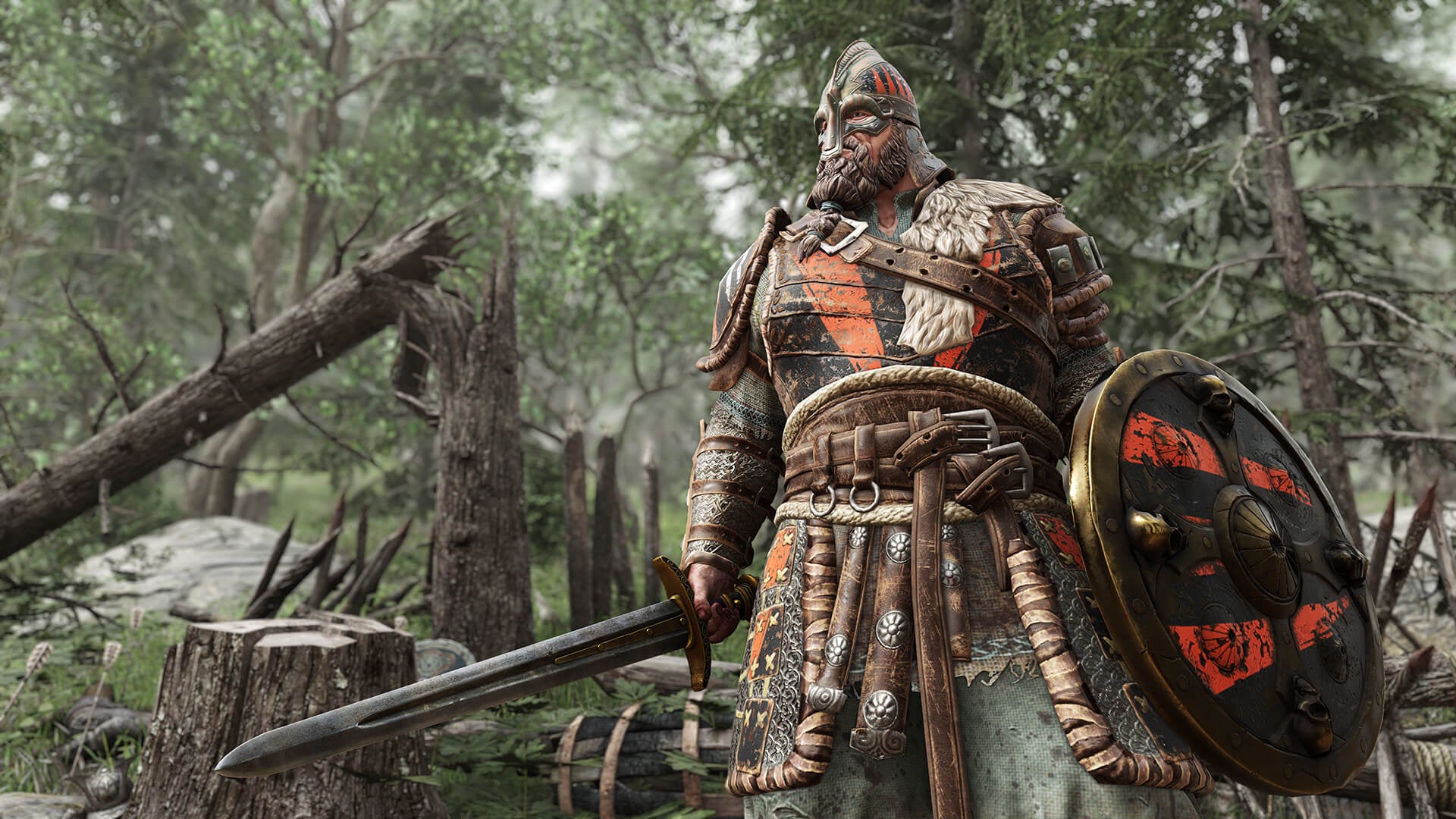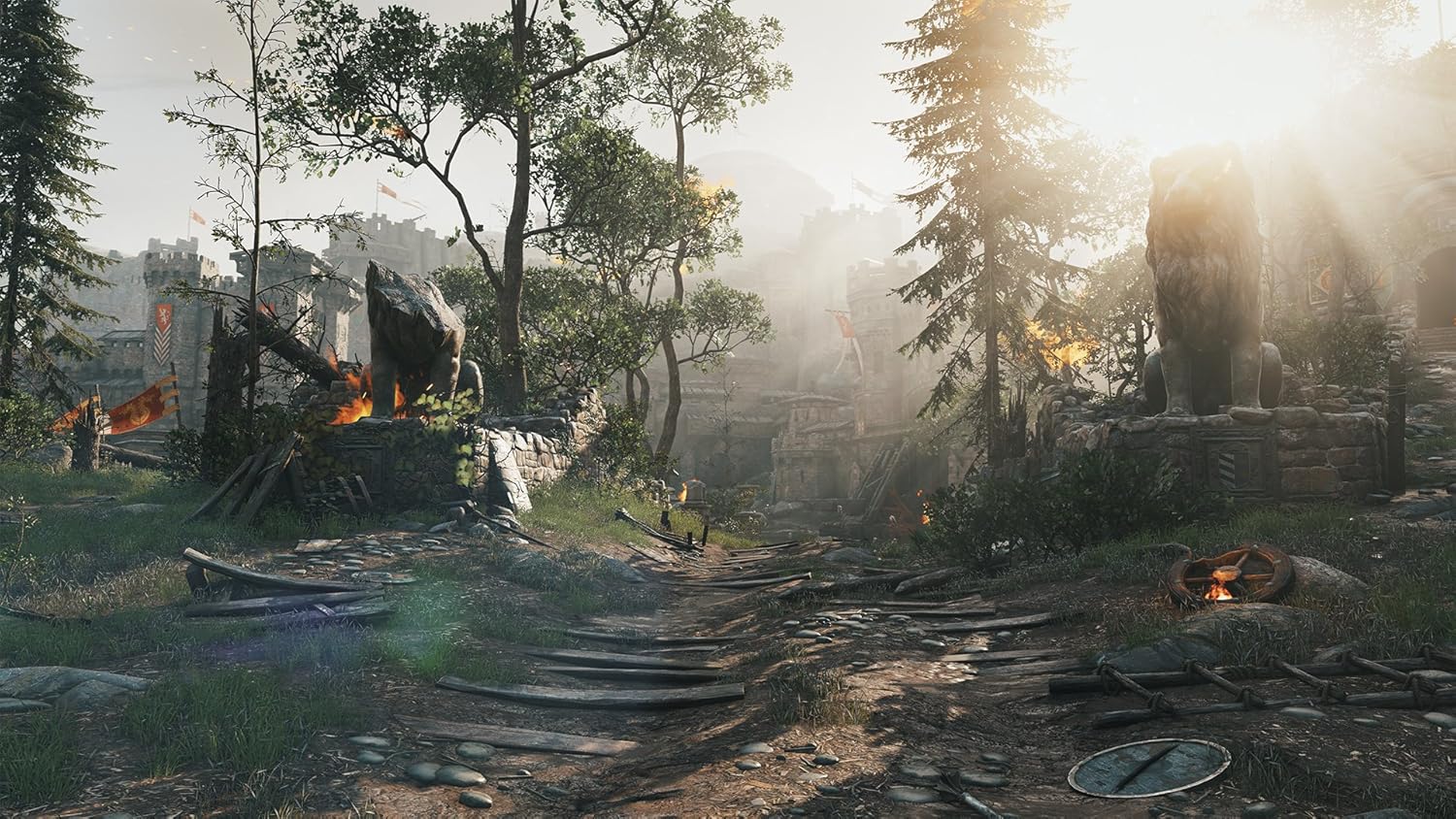 Spoiler

for

System Requirements

:
Official Website