Totally fresh new full renewal server! OMG! Ragnarok Online created to be fun to play. We have 1000x/1000x exp rate and custom drop rate (med-high). Many item for quest and many instance to explore.

[o] Gepard Shield v3
[o] Full Renewal
[o] 1000x/1000x/custom drop
[o] Episode 17.1 (quest & instances fully implemented)
[o] Job3 MaxLv 200/70
[o] Alternate Style for job 3 and alternate style 4th job
[o] Max ASPD 193
[o] 2020 Client
[o] roDEX System
[o] Daily login reward
[o] New Player Reward (Newbie, Facebook, KasKus)
[o] Latest kRO job bundle patch
[o] Rockridge, Banquet for Heroes, Terra Gloria, Illusions, High Level Dungeons
[o] Many new official item for many creative build and game play
[o] All item farm-able
Main Language: Indonesian & English

[o] Achievement System Enabled
[o] Title System Enabled
[o] NPC Job Changer
[o] NPC Reset Stat & Skill
[o] NPC Costume Quest
[o] NPC Equip Quest
[o] Mining area for farming some item and zeny
[o] Fishing Area
[o] OMG! Mall will lots of quest
[o] NPC Hat Maker
[o] Party EXP share limit 15 level
[o] Healer with VIP Buffer
[o] Hourly automatic event
[oo] Poring Catcher
[oo] Devil Square
[oo] Find the Mushroom
[oo] Super Poring
[oo] Disguise
[oo] Monster Counting
[oo] World Boss
[o] Super Poring Event
[o] Battleground and Shop
[o] Hourly Points and Shop
[o] WOE Shop
[o] Weekly event every Saturday 9 PM (GMT +7) and surprise event
[o] Illusion Dungeon
[o] Double Drop Rate Rush on every weekends

[o] OMG! Maintown

[o] Old Glast Heim [o] Isle of Bios [o] Bakonawa Lake
[o] Faceworm Nest [o] Malangdo Culvert [o] Endless Tower
[o] Nightmarish Jitterbug [o] Sara's Memory [o] Geffen Magic Tournament
[o] Horror Toy Factory [o] Buwaya Cave [o] Ghost Palace
[o] Charleston Crisis [o] Morse Cave [o] Sky Fortress
[o] Temple of Demon God [o] Infinite Space [o] Poring Island
[o] Central Laboratory [o] Last Room [o] Octopus Cave
[o] Sarah And Fenrir [o] Wolfchev Laboratory [o] Airship Raid
[o] Devils Tower [o] Room Of Consciousness [o] Monster Exterminator
[o] Heart Hunter War Base [o] Werner Laboratory Central Room
[o] OS Mission [o] COR Mission

[o] EDDA Somatology

[o] EDDA Fall - Glast Heim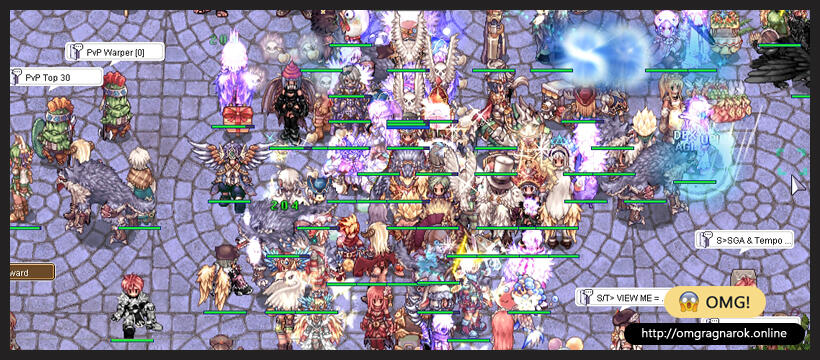 Spoiler

for

more screenshot

: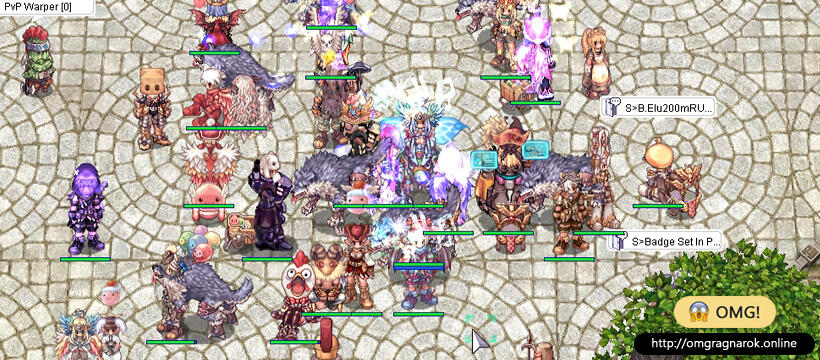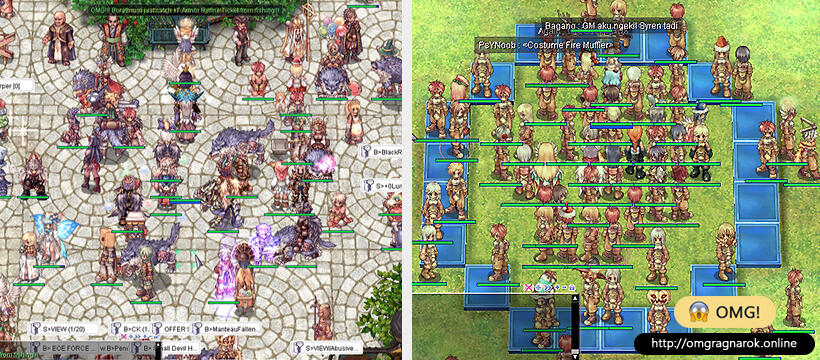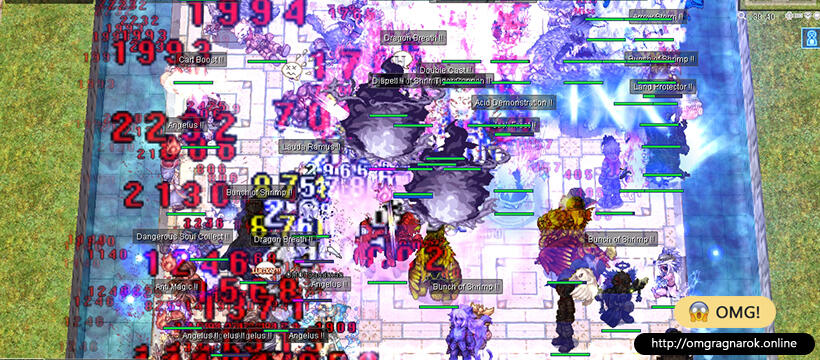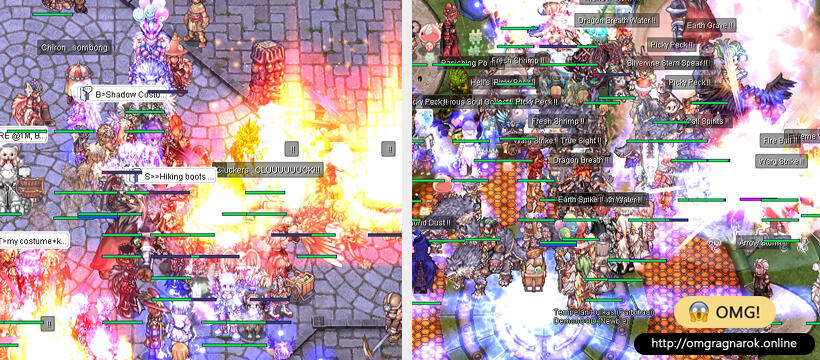 MVP Card & Hall of the Abyss card

@mi @go @whodrops @storage @refresh @whereis @at @rates
@autoloot @alootid @request @playtime @ etc...

Newbie Reward
Facebook Group Reward
KasKus Reward

All player (donation or without donation) can get all the item available. Many quest!
JOIN NOW and get your OMG! KasKus Reward