SELAMAT DATANG DI THREAD OFFICIAL
CLASH ROYALE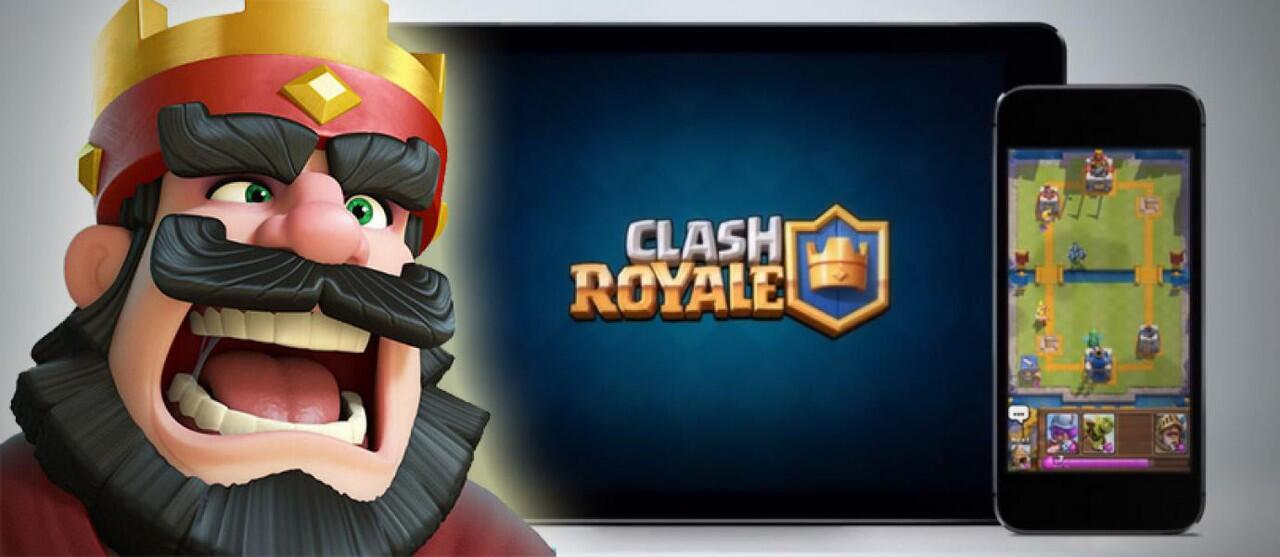 Quote:
Harap baca FAQ di page pertama, jika jawaban tidak ada dipersilahkan untuk bertanya !


Ngobrol-ngobrol diperbolehkan, OOT masih dimaklumi namun jangan sampai berlarut-larut !


Bersikap baik dan sopan sesama Kaskuser !



JUNKER / FLAMER / SPAM

akan diberi

bom bata

untuk pengoleksi Cendol dan

bom cendol

untuk pengoleksi Bata, Jika ngeyel akan request Banned Permanen ke Momod !



DILARANG DOUBLE POST

. Gunakanlah fitur multiquote yang sudah disediakan oleh pihak Kaskus !



DILARANG MEMBAHAS CHEAT

. Termasuk mempublish link-link yang memberikan cheat apapun itu !



DILARANG POSTING PROMOSI LAPAK / DAGANGAN.




POSTING di thread ini berarti sudah mengetahui dan menyetujui peraturan dari thread ini maupun dari FORUM CONSOLE AND HANDHELD.



NO SARA




Promote Clan hanya diperbolehkan 1 Post untuk 1 Clan dan harap menggunakan spoiler !


KreditRules dari Thread COC
ARSIP

INTRODUCTION

Quote:
CLASH ROYALEmerupakan game terbaru besutan Supercell ini bisa dibilang akan mengikuti kepopuleran game Clash of Clans. Dengan menggabungkan dua game berbeda genre ini, Supercell sepertinya bisa menjadi publisher game Android terbaik di 2016. Clash Royale memiliki genre Card Game atau game kartu dimana pemainnya akan melawan orang lain secara real-time. Jika kamu pernah memainkan game Hearthstone milik Blizzard, maka harusnya game Clash Royale tidak akan sulit.

Cara bermain Clash Royale terbilang cukup mudah karena pemain cukup mengumpulkan kartu-kartu karakter yang tentunya memiliki kemampuan bagus atau cocok dengan strategi kamu. Kartu-kartu di Clash Royale tidak hanya kartu karakter, tetapi ada juga kartu Spell.

Setiap pemain perlu memiliki Deck yang disebut Battle Deck untuk bermain game Clash Royale dan memulai pertarungan dengan pemain lain. Setelah itu kamu akan melawan pemain lain secara langsung, maka itu setiap pemain wajib memiliki strategi terbaik di Clash Royale agak ketika bermain Clash Royale tidak terkalahkan.

Cara menang game Clash Royale adalah dengan menghancurkan seluruh bangunan atau langsung mengalahkan raja milik lawan.


CLASH ROYALE GLOBAL LAUNCHING

Quote:
We're incredibly excited to announce the Global Launch of Clash Royale. But, before the rest of the world joins the fun, we want to take a moment to express a special thank you to our amazing soft launch players! Your awesome feedback helped us to keep the game fresh and emphasized the need to constantly adjust and balance cards and gameplay.

To all of our new players, welcome to the Arena! As you join us from around the Globe, please let us know your thoughts. Clash Royale is, and will be, a long-term collaboration, and we'll do our best to keep you informed of changes to the game and why we make them.

With Clash Royale, we wanted to create something different: a head to head battle experience for everyone. We want Clash Royale to be a game that players with any level of experience or familiarity with competitive gaming can enjoy. So get out there, start dueling, and let us know your thoughts!

See you in the Arena,

The Clash Royale Game Team