Just FYI dan juga buat TS trid ini, mungkin bisa di update di page 1:
-
CWM Recovery 6.0.1.5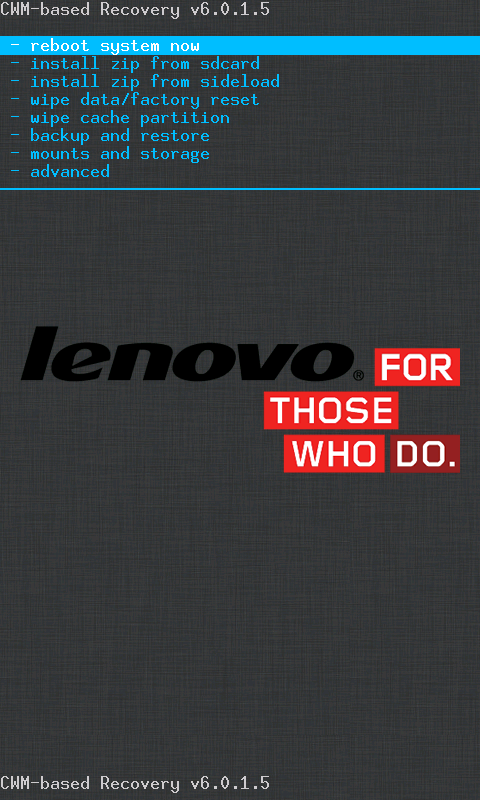 Download:
Code:
http://d-h.st/vWX
Source:
Forum Lenovo Russia
-
Latest version of A789_ROW_S107_cybermaus_ICS_v3.2 for P700i based on SW 107 Official
Quote:
A new ROM release for the A789: A789_ROW_S107_cybermaus_ICS_v3.2
Once it is validated by a few people, P700i and A660 will follow

Based on factory ROM P700i_ROW_S107_121221, and located in my 4*shared. It is an international ROM, ported from the P700i. It is as close to factory as possible, which I hope will be good for stability. (The P700i was not so much ported of course, but slightly tweaked)

I have no idea what Lenovo 'fixed' in the S107 build. But I assumed it was 'something' so I repeated the port anyway. Other then that, it is pretty much the same. Some items noteworthy to repeat:
- It no longer has Lenovo Security, see here. I advise LBE at the moment.
- I removed several huge apps from /system because they update all the time so end up in /data anyway
- I also removed WhatsApp and Facebook, not only because of above reason, but also because I do not like the permissions they claims and they are autostart too. Not everyone uses those (for example, me, I do not use those) and why should they run in the background.
- Specifically removed from /system are: Chrome, WhatsApp, YouTube, Facebook, Skype, Goggles. If you already were using those, they will remain in your data portion when you update to this, so you will not notice them gone anyway.

Base ROM features remain the same as before, to repeat:
- Android 4.0.4
- International (non-Chinese) edition
- CallerID works (no bug detected so far)
- Face detection unlock screen
- Changeable Lenovo Cloverleaf
- Normal Android Calender
- Only English, Chinese, Russian, Indonesian, Vietnamese
I still get people PM'ing me angry that they discover only after flashing their language is gone.

Summery of mods I made to it remain the same as before, to repeat:
- Rooted the phone with Chainfire SuperSu
- Set to boot in US-english, changed name of ROM
- Added MoreLocale2 for extra languages in 3rd party apps
- Removed Chinese apps/keyboard, removed SmsReg*apk
- Updated Google GAPPS, Play Store, Maps, etc
- Added MobileUncle toolbox, SManager (root explorer).
- Added fix for location services
- Added Titanium backup (free version) and some others as auto-install upon data wipe / factory clean, so you can immediately begin restoring.
- Prepared busybox (you need to run script /system/xbin/installbusybox as root if you want it)
- Replaced bootup animation with silent Lenovo butterfly
- Fixed WiFi to use all 14 channels rather than 11 US ones (may be undone when selecting new Locale)
- Fixed so the Debug-USB notification is no longer shown

In regard to the people that applied the resizing of the /data and /fat partitions: This should be compatible with that, so it should work for both resized and non-resized partitions, as long as you left the partition types and names the same.


Warning1:
- Flashing this ROM will leave your Data intact, but if you migrate from a Chinese (non-ROW) ROM, you probably want to clear Desktop, Calender, Notes and Contacts to work truly bugfree. You can use these utilities, or wipe entire data from recovery.

Warning2:
I do not own a A789. So until some more daring people test this and report back, please consider untested, and do not try this if you are new to flashing.


Instructions:
- Put zip on SD card
- Reboot into recovery
- Apply the ZIP.
Download:
Code:
http://www.4*shared.com/get/f_m2qqLt/A789_ROW_S107_cybermaus_ICS_v3.html
Source:
Code:
http://forum.xda-developers.com/showpost.php?p=36505269&postcount=120