Quote:
PERHATIAN, YANG MAU BERDISKUSI TENTANG CERITA ATAU BOCORAN DALAM BENTUK APAPUN HARUS MENGGUNAKAN TAG SPOILER, PELANGGAR AKAN DIBATA + REQUEST BAN
Platform:
PC, Playstation 3, Xbox 360, Wii U
Genre:
Action Adventure
Publisher:
Ubisoft
Developer:
Ubisoft Montreal
Release Date:
November 20, 2012 (PC version)
Other thread: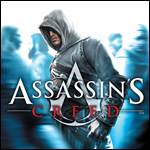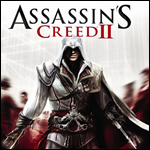 News
Quote: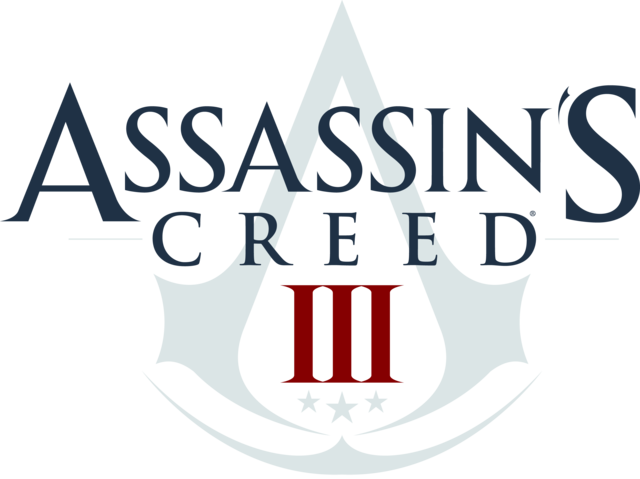 Ubisoft's Press Release
Quote:
Ubisoft® Ignites the American Revolution with Assassin's Creed® III
Paris, France
—
March 5, 2012
— Assassin's Creed® III will hit store shelves on October 31, 2012, encouraging gamers to experience the American Revolutionary War not written about in history books. The largest project in Ubisoft's history also introduces a new hero for the ages.
With a development cycle of over three years and twice the production capacity of any previous Ubisoft game, Assassin's Creed III is set to release on the Xbox 360® video game and entertainment system from Microsoft, PlayStation®3 computer entertainment system, Windows PC and is also in development for Wii U™ from Nintendo. Assassin's Creed III is developed by Ubisoft Montreal in collaboration with six other Ubisoft studios.
Set against the backdrop of the American Revolution in the late 18th century, Assassin's Creed III introduces a new hero, Ratohnhaké:ton, of Native American and English heritage. Adopting the name Connor, he becomes the new voice for justice in the ancient war between the Assassins and Templars. Players become an Assassin in the war for liberty against ruthless tyranny in the most stylized and fluid combat experiences in the franchise to date. Assassin's Creed III spans the Revolutionary War, taking gamers from the vibrant, untamed frontier to bustling colonial towns and the intense, chaotic battlefields where George Washington's Continental Army clashed with the imposing British Army.
Assassin's Creed III is powered by Ubisoft-AnvilNext, a revolutionary new game engine that delivers breakthroughs in visual quality, character models and artificial intelligence. Assassin's Creed III will feature a ground-breaking level of stunning graphics that bring Colonial America to life.
"Assassin's Creed III features the franchise's most expansive setting so far, along with an exciting new hero and exponentially more gameplay," said Yves Guillemot, chief executive officer at Ubisoft.
"Whether you're a longtime fan of Assassin's Creed or if you're new to the franchise, you're going to be blown away by the scale and marvel of Assassin's Creed III."
Assassin's Creed III also can be pre-ordered at UBIShop® by visiting:
http://shop.ubi.com/assassinscreed3
New artwork from Assassin's Creed III also will be featured in Assassin's Creed Recollection, the real-time board game for the iPad.
For more information on Assassin's Creed, please visit the Assassin's Creed Official Website ([URL]www.assassinscreed.com[/URL]) and [URL]facebook.com/assassinscreed[/URL].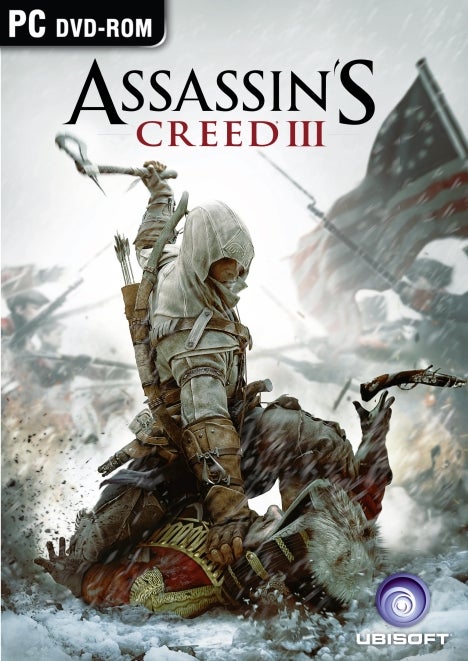 Quote:
Minimum Requirements for Assassin's Creed III

Supported OS: Windows Vista (SP2) / Windows 7 (SP1) / Windows 8
Processor: 2.66 GHz Intel Core2 Duo E6700 or 3.00 GHz AMD Athlon 64 X2 6000+ or better recommended
RAM: 2 GB (4 GB recommended)
Video Card: 512 MB DirectX 9.0c-compliant with Shader Model 4.0 or higher (see supported list)*
Sound Card: DirectX 9.0c-compliant (5.1 surround sound recommended)
DVD-ROM: Dual-layer drive
Hard Drive Space: 17 GB
Peripherals Supported: Windows-compatible keyboard, mouse, optional controller (Xbox 360 Controller for Windows recommended)
Multiplayer: 256 kbps or faster broadband connection

Supported Video Cards at Time of Release:
AMD Radeon HD 3870 / 4000 / 5000 / 6000 / 7000 series or better
NVIDIA GeForce 8600 GT / 9 / 100 / 200 / 300 / 400 / 500 / 600 series or better
Deluxe Edition
Quote:
Assassin's Creed® III Deluxe Edition for PC will include the following extra in-game content:
"Cozumel Island"

Single-Player Mission


The Ghost War

Single-Player Mission


A Dangerous Secret

Single-Player Mission


Captain of the Aquila

Single-Player Pack


Colonial Assassin

Single-Player Pack


SHARPSHOOTER

Multiplayer Pack


RED COAT

Multiplayer Pack

Also included:

George Washington's notebook (PDF file)

Pre-Order
here
.
Ubiworkshop Edition
Quote:
Will include:
Assassin's Creed Subject Four
- Compilation of Assassin's Creed The Fall and The Chain, the ultimate collected edition for Cameron Stewart and Karl kerschl's graphic novel.
Assassin's Creed Encyclopedia, 2nd Edition
- The new edition of the Encyclopedia, up to date with all 2012 AC content (including Assassin's Creed III and AC The Chain)
Pre-order
here
.