Dragon Ball 「ドラゴンボール」| Anime + Movie Thread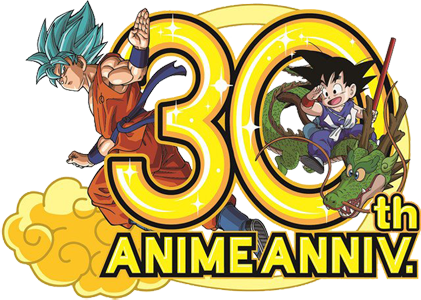 Quote:
Quote:
Atas izin moderator thread anime Dragon Ball saya reborn, Thread ini merupakan kelanjutan dari
Dragon Ball Kai - [Update di halaman 1]
dikarenakan TS yang bersangkutan sudah tidak aktif lagi, maka thread ini dibuat untuk diskusi atau membahas anime Dragon Ball, baik itu dalam bentuk TV series, OVA, ataupun Movie.

Quote:
Quote:
DOUBLE POST ? ADA YANG RUSUH ? FLAMER ? DISTURBING PICTURE DAN LAIN - LAIN ? LAPORKAN KE SINI!!!!!
Quote:
Dengan cara klik kanan di nomor urutan post(ada di sudut kanan atas setiap post) pada post yang bermasalah dan klik copy link location, lalu post ke thread di atas, lalu tambahkan request delete
Welcome to

Dragon Ball Anime Thread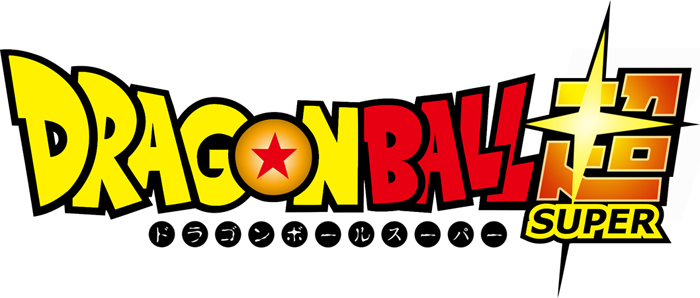 | Doragon Bōru Sūpā | Dragon Ball Chou |
| ドラゴンボール超(スーパー)|
Quote: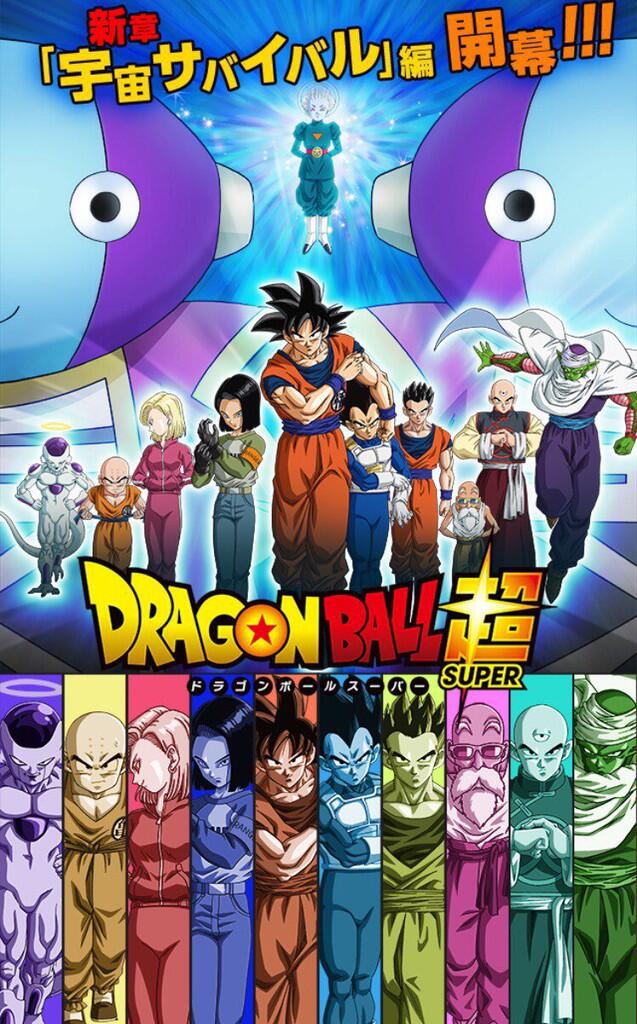 Quote:
Trailer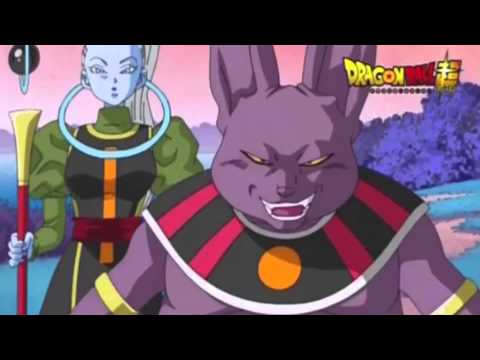 Quote:
Information
Type: TV
Status: Ongoing
Aired: Jul 5, 2015 to ?
Producers: Toei Animation, Yomiko Advertising, Fuji TV
Genres: Action, Adventure, Comedy, Martial Arts, Shounen, Super Power
Quote:
Synopsis
In a peaceful period following the defeat of Kid Buu, half a year after the Majin's defeat, Goku continues to attempt to maintain Earth's peace despite being forced by Chi-Chi to work on their radish farm. Gohan and Videl were recently married, and Goten and Trunks plan to find a wedding present for them.A villain who may be even more powerful than Majin Buu and Frieza also appears.
This series starts with a post-Majin Buu battle scenario, then leads on to the arrival of Beerus, and then the revival of Frieza. The next part of Super following this will take place in Universe 6 with the Z Fighters searching for the Super Dragon Balls.
The series also ties in with recent movies Battle of Gods and Resurrection 'F', as they are converted into sagas within Dragon Ball Super.
Quote:
Cast & Voice Actors
Quote:

Spoiler

for

Cast & Voice Actors

:
Quote:

Masako Nozawaas Son Goku, Son Gohan, and Son Goten
Ryo Horikawa as Vegeta
Hiromi Tsuru as Bulma
Takeshi Kusao as Trunks
Mayumi Tanaka as Krillin
Masaharu Satou as Kame-Sen'nin
Toshio Furukawa as Piccolo
Naoko Watanabe as Chi-Chi
Yuko Minaguchi as Videl
Unshou Ishizuka as Mr. Satan
Kôzô Shioya as Majin Buu
Kouichi Yamadera as God of Destruction Beerus
Masakazu Morita as Whis
Jouji Yanami as the narrator
Quote:
Staff
Quote:
Kimitoshi Chioka
Director
Akira Toriyama
Storyboard, Original Creator
Good Morning America
Theme Song Performance
Naoyoshi Yamamuro
Character Design
Norihito Sumitomo
Music
Quote:
Quote:
Opening Theme
"Chouzetsu☆Dynamic! (超絶☆ダイナミック!)" by Kazuya Yoshii (吉井和哉) (eps 1-76)
"Genkai Toppa × Survivor (限界突破×サバイバー)" by Kiyoshi Hikawa (氷川きよし) (eps 76-??)
Quote:
Ending Theme
"Hello Hello Hello (ハローハローハロー)" by Good Morning America (eps 1-12)
"Starring Star" by KEYTALK (eps 13-25)
"Usubeni (薄紅)" by LACCO TOWER (eps 26-36)
"Forever Dreaming" by Czecho No republic (eps 37-49)
"Yoka-Yoka Dance (よかよかダンス)" by Batten Shoujo-tai (ばってん少女隊) (eps 50-59)
"Chaohan Music (炒飯MUSIC)" by Arukara(eps 60-72)
"Aku No Tenshi To Seigi No Akuma (悪の天使と正義の悪魔)" by The Collectors (eps 73-83)
"Boogie Back" by Miyu Inoue (井上実優) (eps 84-96)
"Haruka (遥)" by LACCO TOWER (eps 97-??)
Quote:
Quote:
Vote Your Favourite Fighter from Universe-7 !! :D
Diubah oleh lalegan 24-07-2017 02:04 adrianfalsha memberi reputasi