[iOS / Android] Clash Of Clans Official Thread ~ Wage Epic Battles!

[iOS / Android] Clash Of Clans Official Thread ~ Wage Epic Battles!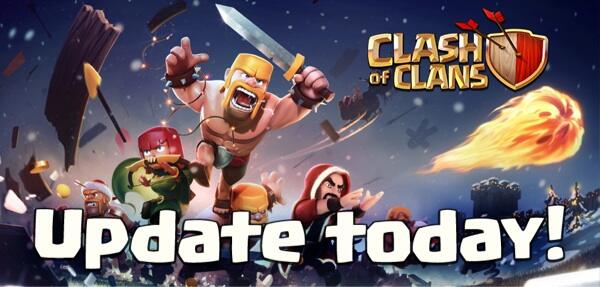 Quote:
Spoiler

for

Introduction

:
Clash of Clans adalah game populer untuk iPad/iPhone/iPod yang dibuat oleh "Supercell". Game ini telah tersedia secara international di iTunes store sejak 13 juni 2012. Clash of Clans adalah strategy game, yang dimana seperti game strategy lainnya, dimana player bisa membangun dan mengembangkan desa, membuka ksatria yg berbeda, menjarah hasil panen desa tetangga, membangun clan dan chat bersama lainnya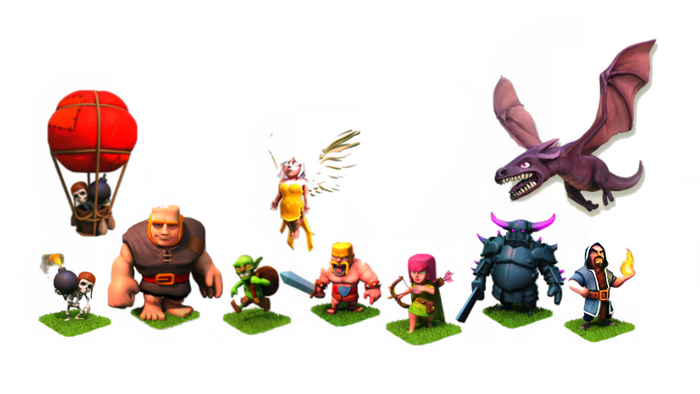 Troops are used to fight against either the goblins on the campaign map or other players in order to win Trophies and loot gold and elixir. Troops are created in the Barracks and will be stored in Army Camp . Currently there are 10 Different types of troops.
Players should note that troops can be upgraded in the Laboratory. Tier 1 and Tier 2 troops receive a major graphic change at Level 3, and receive another change at Level 5. Tier 3 troops receive graphic changes with all upgrades. As troops are upgraded they become more powerful, but also cost more elixir.
Troops
Tier 1 Barbarian • Archer • Goblin
Tier 2 Giant • Wall Breaker • Balloon • Wizard
Tier 3 Healer • Dragon • P.E.K.K.A
Spells Lightning Spell • Healing Spell • Rage Spell • Jump Spell • Santa's Surprise
Spoiler

for

Defensive Building

:
In Clash of Clans, having a strong defense is just as, if not more important than, having a capable offense. Defenses serve to safeguard trophies and protect resources from enemy troops. Each defenses has its own strengths and weaknesses and its location in your village should reflect that. For instance, the powerful Mortar is slow, but deals incredible damage. In addition, it can't attack troops within four blocks - so it should be placed in the center of your village. On the other hand, Cannons and Archer Towers can also deal lesser amounts of damage quicker and best serve as a first line of defense.
Defensive Buildings Cannon • Archer Tower • Mortar • Wizard Tower • Air Defense • Hidden Tesla • Walls • Traps • X-Bow
Army Buildings Army Camp • Barracks • Laboratory • Spell Factory
Other Buildings Town Hall • Clan Castle • Decorations • Obstacles
Spoiler

for

Resources Building

:
Resources are the currencies used to purchase and upgrade assets. The game has three different resources. They are gold, elixir, and gems.
Gold and elixir both have buildings that are used for storing and generating them. inni maksudnya dengan menggunakan gold dan elixir kita bs mengupgrade building dan troops kita

]Resource Buildings Gold Mine • Elixir Collector • Gold Storage • Elixir Storage • Builder's Hut
Spoiler

for

Kaskus Elite Clan

:
Join our Elite clan Kaskus Elite 1 ~ Kaskus Elite 2 ~ Kaskus Elite 3 ~ Kaskus Elite 4 ~ Kaskus Elite 5 ~ kaskus Elite 6 ~ Kaskus Elite 7 ~ Kaskus Elite 8 ~ Kaskus Elite 9 ~ Kaskus Elite X ~ "Kaskus Elite 4 and Kaskus Elite XI is Unofficial alias Hoax"

biar bisa kenalan sm chat bareng sama kaskus clasher, momod, dan kaskus officer jg main

Our Facebook Group CoC ~ Kaskus Elite
Kaskus Elite Group
Pages Global Group
Clash Of Clans Indonesia
Jika butuh Gems harga miring bisa kontek di FJB resmi clan kaskus
Jual Beli Gems Clash Of Clans
Pengen tw lebih jelas cek ke TKP gan

awas bikin ketagihan dan bikin kantong jebol

Mari kita bangun clan Kaskus menuju TOP 1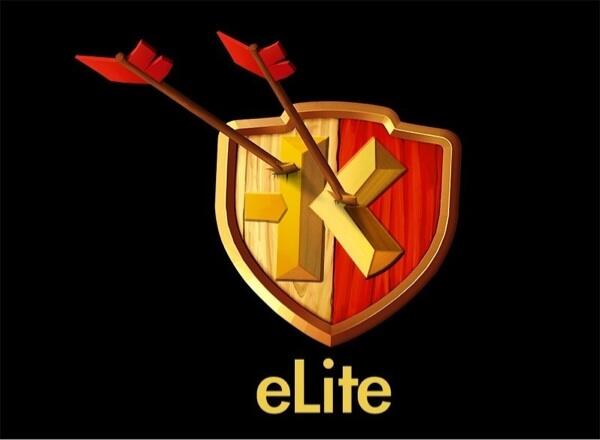 My Game Centre : gunk_hyuga add ajja bwt di invite ke clan Kaskus Elite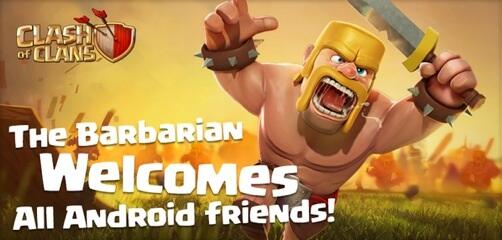 Polling
Poll ini sudah ditutup. - 536 suara
Troops apa sih yang para Clasher jagoin ?
Diubah oleh gunk_hyuga 17-01-2014 16:12