China kracks cheap lithium production in electric car breakthrough
[ul]
[li]

Scientific breakthrough leads to record low costs for essential battery ingredient

[/li]
[li]

US and Europe seek to break Chinese dominance in global supply chain

[/li]
[/ul]



Stephen Chen
Published: 11:00pm, 14 May, 2019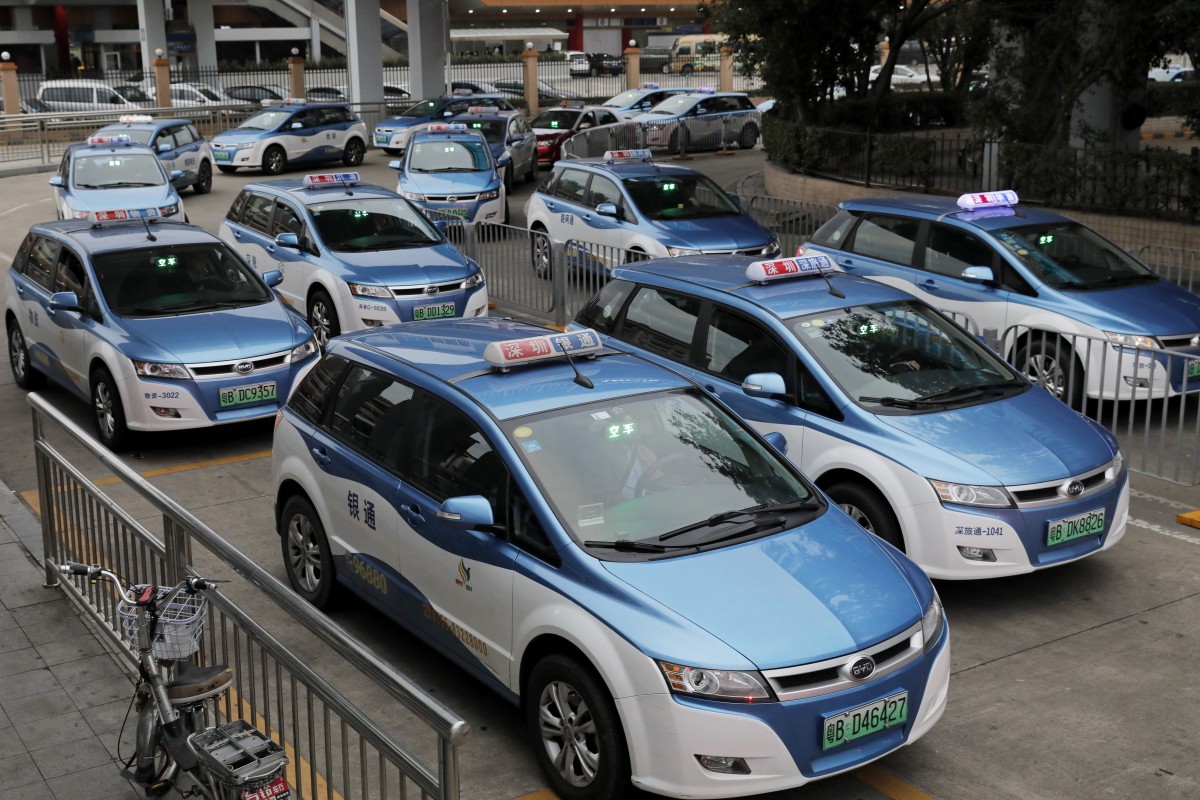 Shenzhen, in the southern Chinese province of Guangdong province, reached an environmental milestone at the beginning of 2019, with 99 per cent of its 21,689 taxis now powered by electricity. Photo: AP
The production of lithium – an essential ingredient in batteries for electric cars – has become easier and significantly cheaper, thanks to a technological breakthrough, just as US concerns about China's dominance in the supply chain are on the rise.
The cost of extracting the mineral has been slashed to a "record low" of 15,000 yuan (US$2,180) per tonne by the new process, a Chinese government report said.
That compares to an international price for lithium ranging from US$12,000 to US$20,000 per tonne – and a long-term contract price of about US$17,000 – over the past year, according to some industrial estimates.
The precise production costs of lithium are a closely guarded business secret, but industry insiders interviewed by the South China Morning Post agreed that the rate quoted in the report could be considered one of, if not the lowest, around.
While China's lithium output is still relatively low, it dominates supply of the end product, producing nearly two-thirds of the world's lithium-ion batteries, compared with 5 per cent for the United States, and also controls most of the world's lithium processing facilities, according to data from Benchmark Minerals Intelligence.
The US has moved to offset China's dominance in the electric car supply chain, with draft legislation aimed at streamlining regulation and permitting requirements for the development of mines for lithium, graphite and other minerals used in the process.
Republican Senator Lisa Murkowski, who introduced the Minerals Security Act alongside Democratic Senator Joe Manchin at the beginning of May, said China's lead in the electric car supply chain sector gave it an edge in the ongoing trade dispute.
"My greatest challenge right now is to educate other members of Congress as to why this needs to be a national priority," she said.
"Our challenge is still a failure to understand the vulnerability we are in as a nation when it comes to reliance on others for our minerals."
The US is not the only country playing catch-up with China. France and Germany have also asked the European Commission to support a 1.7 billion euro (US$1.9 billion) battery cell consortium, aimed at reducing China's dominance.
The scientific breakthrough could change the amount of lithium China is able to produce in future. State-owned company Qinghai Lithium Industry – which has been taking advantage of the new process – has enjoyed an average profit margin of more than 50 per cent over the past three years, with total revenues exceeding three billion yuan, according to the Chinese government report.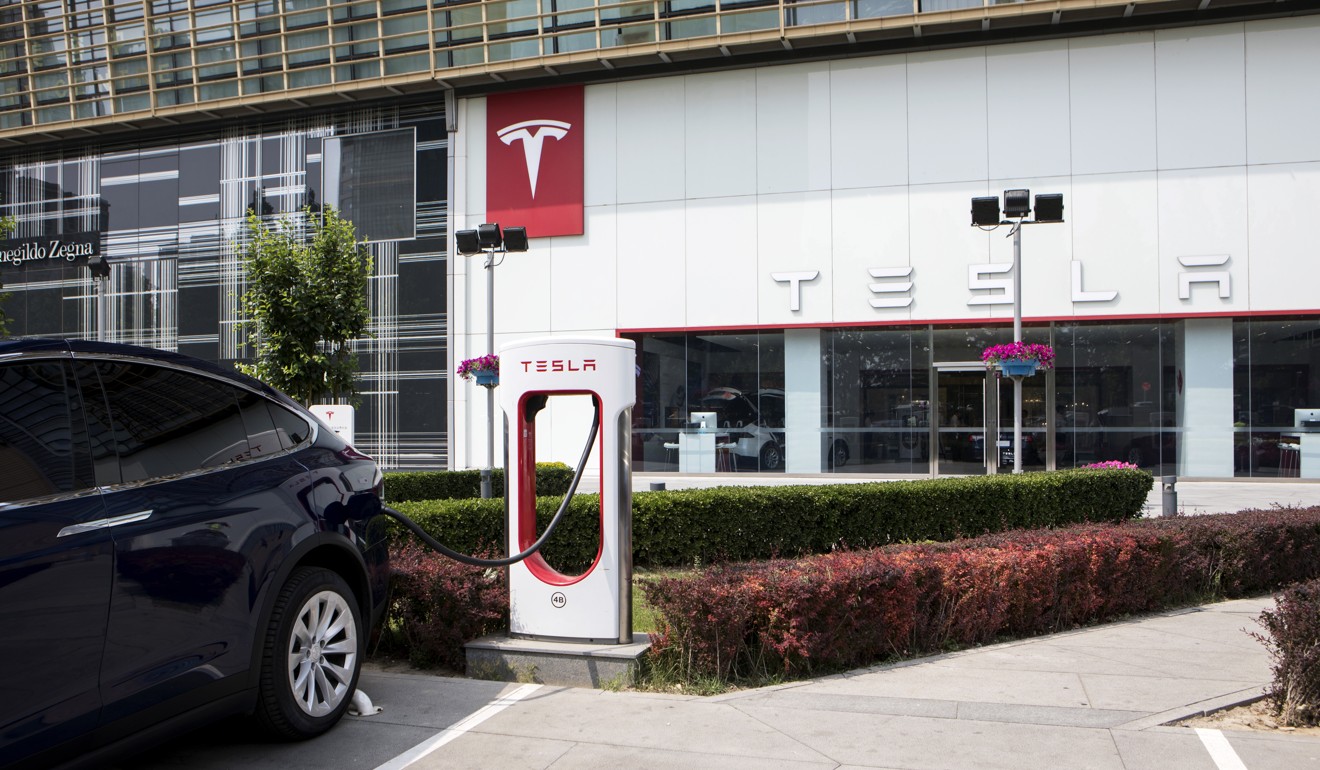 A Tesla Model X electric vehicle connected to a charging station sits outside one of the company's showrooms in Beijing, China, on May 10. Photo: Bloomberg
Share:
Li Jian, an executive manager of the company, said the estimate on production costs was "quite accurate" but did not include tax and bank loan interest. He also predicted production costs would "likely decline further in the future with continued technical advancement".
Lithium is extracted from brine but separating it from other elements present in the salts remains a challenge worldwide. Magnesium, in particular, is extremely difficult to separate from lithium because the two minerals have similar ionic properties.
According to the report, a 15-year research project funded by the Chinese Academy of Sciences has kracked a cost-effective way of unbinding lithium from other minerals, especially magnesium, through multiple processing stages with complex electronic and membrane filtering treatments.
Dr Ren Dongming, director of the Centre for Renewable Energy Development under China's National Development and Reform Commission, said the attractive economic return would increase the number of lithium suppliers, helping to bring the price of batteries down and eventually benefit consumers.
"Cheaper lithium will benefit electric car makers such as Tesla," he said.
About 30 to 50 per cent of the cost of an electric car currently goes on the battery, according to some industrial estimates. Lower prices, increased range and improving infrastructure such as charge stations would make zero-emission vehicles a more attractive option for car buyers, Ren said.
About four per cent of the cars on the road last year were running on electricity, according to the Centre of Automotive Management, a Germany-based research institute. The biggest stock – nearly one million cars – was registered in China, believed to be one of the world's most lithium-rich countries.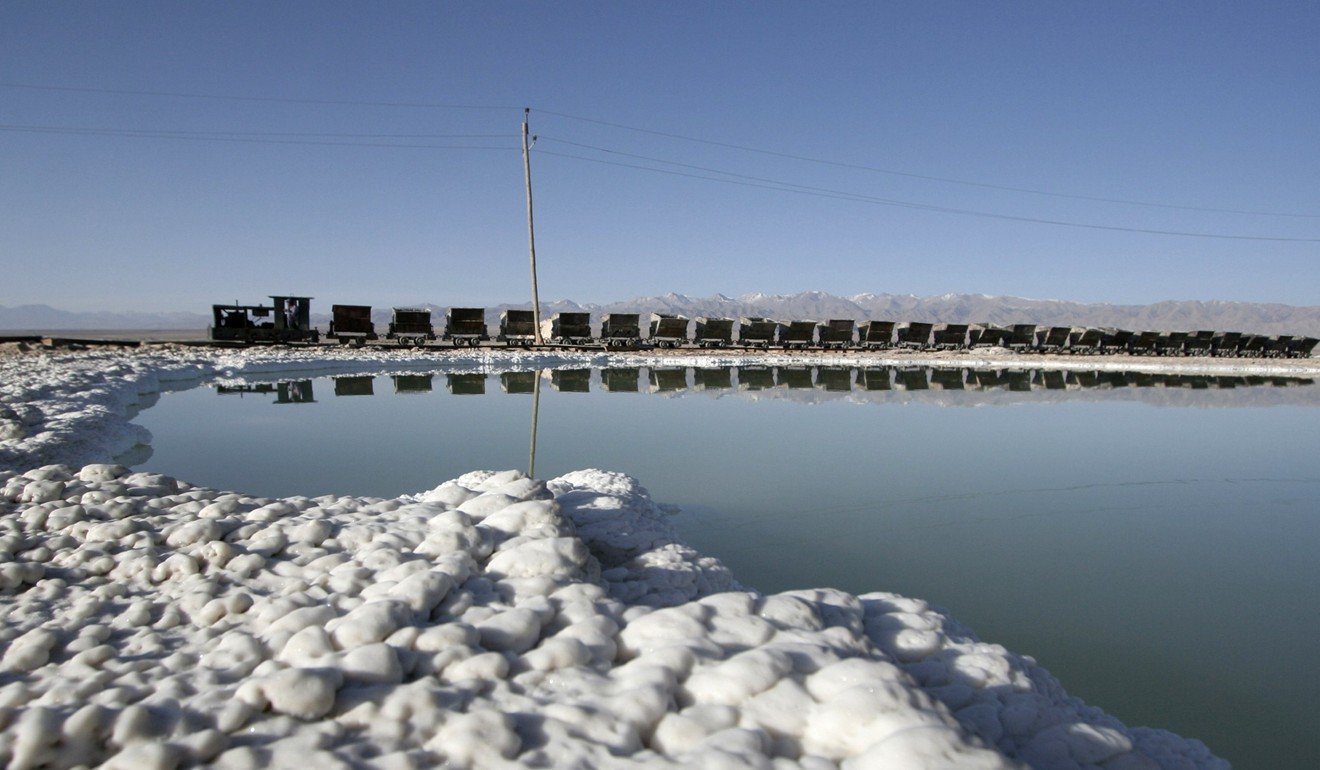 A train transports salt past Qinghai Lake in the minerals-rich region of the Tibetan Plateau. Photo: Reuters


Share:


According to a 2017 Chinese government estimate, the salt lakes on the Tibetan Plateau – where the new technology is being used – hold more than 60 per cent of the world's lithium reserves. The US Geological Survey estimate last year was significantly lower, placing just 7 per cent of the world's reserves in China. Meanwhile, other estimates have ranked China's lithium reserves in second place, after Chile.




China's lithium production remains low, however, with Chinese mines contributing just 9 per cent to global lithium production last year.



The lithium reserves in China may be rich, but many are difficult to exploit

Xu Hong, a professor at the China University of Geosciences in Beijing





In contrast, Chinese factories are consuming more of the metal than any other country, mostly for battery production. Top lithium producers such as Australia and Chile sell most of their output to China and, in recent years, Chinese companies have been buying up mines in lithium-rich countries such as Argentina and Australia.




The buying spree has prompted suspicions that Beijing is hoarding its domestic resources while trying to control the global lithium supply.





Xu Hong, a professor at the China University of Geosciences in Beijing, said hoarding was not the main reason for China's low rate of lithium production.




Instead, the isolation and harsh environment of the Tibetan Plateau – including high altitudes and low oxygen levels – prohibited large-scale mining at the salt lakes.




"The lithium reserves in China may be rich, but many are difficult to exploit," she said.




The separation technology was a recent breakthrough, so adaptation of the method and construction of more factories would take time, and there were also concerns that mining activity could damage the sensitive local environment.




"These all need to be considered as costs," Xu said.




https://www.scmp.com/news/china/scie...-breakthrough



bakal makin murah batere hape nih