Quote: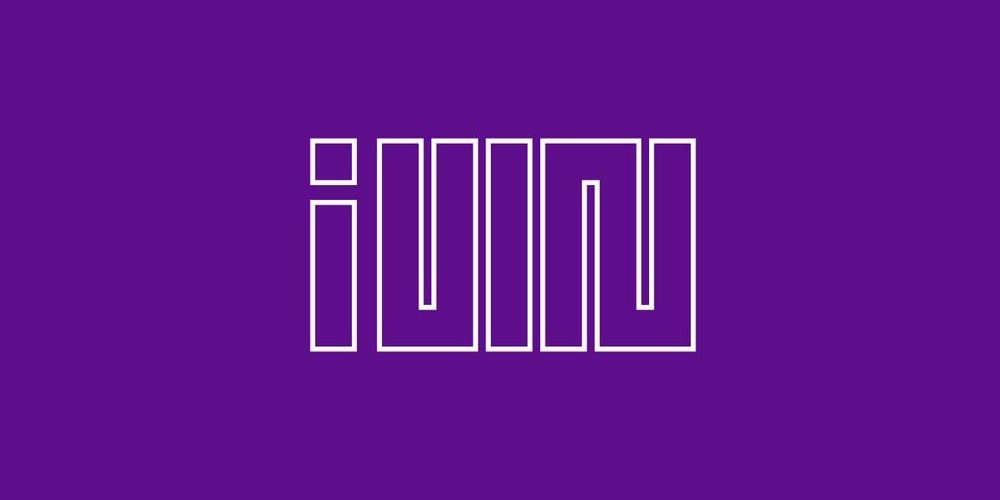 (G)I-dle (Hangul: (여자)아이들; RR: Yeoja Aideul; lit. Young Girls / Individual Girls; short for Girl-Idle), stylized as (G)I-DLE, Pronounced as: Aideul.
is a South Korean girl group formed by Cube Entertainment in 2018. The group consists of six members: Miyeon, Minnie, Soojin, Soyeon, Yuqi, and Shuhua. The group debuted on May 2, 2018, with their first extended play titled I Am.
Background Information
Spoiler

for

history so far

:

Pre-debut

Soyeon was previously introduced as one of the female trainees to represent Cube Entertainment on the Mnet survival show, Produce 101.She remained as a popular contestant throughout the show's run, peaking at 10th place on the fifth episode.However, she was ranked at 20th place in the final episode and failed to become a member of the winning girl group, I.O.I.
Soyeon also competed in the third season of the rap competition show Unpretty Rapstar, where she finished as the second runner-up.She later debuted as a soloist, releasing two digital singles: "Jelly" and "Idle Song".

Miyeon had previously trained under YG Entertainment between 2010 and 2015.

Soojin was a former trainee under DN Entertainment in 2015. She trained as a member of girl group VIVIDIVA, but left before the group's official debut. Her stage name was N.Na.

Minnie, Yuqi and Shuhua appeared in a promotional video for Rising Star Cosmetic in June 2017.

Shuhua made an appearance with labelmate Yu Seon-ho in 10cm's "Pet" music video in September 2017.

Minnie was featured in Line Friends' album Dance Party, which was released in November 2017.

From April 2018, Miyeon and Minnie made four cover videos uploaded under the Dingo Music YouTube channel.
Yuqi also appeared in a short video for Dingo Music.

On March 22, 2018, Cube Entertainment announced that Soyeon would debut with an upcoming girl group in the first half of 2018.
On April 5, they unveiled the name of their upcoming girl group to be "(G)I-dle". Cube Entertainment began revealing the members of (G)I-dle with the release of individual photos of Miyeon and Yuqi on April 8.Photos of Soojin and Shuhua were released on April 10, and followed by Minnie and Soyeon on April 12.

2018: Debut and rising popularity

(G)I-dle officially released their debut mini-album I Am on May 2 with the lead single "Latata".Their debut showcase was held at the Blue Square iMarket Hall on the same day as the album's release.They made their official debut stage on the music program Mnet's M Countdown on the next day.

(G)I-dle achieved combined views of 2.2 million for the "Latata" music video within two days of its release and exceeded 5.9 million views within the first week.the mini-album debuted at number 13 on the Gaon Album Chart issued on May 10, 2018.
I Am also debuted at number seven and has since peaked at number five on Billboard's World Albums chart on May 9, 2018.
"Latata" debuted at number thirty-five on the Gaon Digital Chart on May 17, 2018.(G)I-dle received their first-ever music show win on SBS MTV's The Show on May 22, twenty days after their debut.Two days later, on May 24, the group received their second music show win for "Latata" on Mnet's M Countdown and followed by their third win on The Show. After a month after debut, they made their debut on Billboard's Social 50 Chart by charting at number 36 on June 5.They received their first award, Female Rookie Idol of the Year, at the Brand of the Year Korea 2018 awards.

On August 6, (G)I-dle performed a small concert and record a flash-mob performance of their hit single "Latata" in Times Square and Washington Square Park.

On August 14, (G)I-dle's first digital single, "Hann (Alone)", was released.
The music video was released alongside the single on August 14. Within 24 hours, the video surpassed 4.9 millions views on YouTube.
"Hann" topped domestic music charts including Bugs, Genie and Olleh Music on August 16 and hits a new peak on Billboard's World Digital Song Sales chart where they debut at No. 2.They received their first music show win on Show Champion on August 29 for "Hann"

(G)I-dle released their second EP, I Made, on February 26, 2019.[28] The EP contains five songs, including the lead single "Señorita", written and composed by member Soyeon and Big Sancho

(G)I-DLE Official Accounts:
Facebook: @G.I.DLE.CUBE
Twitter: @G_I_DLE
Instagram: @official_g_i_dle
Daum Café: cube-g-i-dle
Quote:
Rules of This Thread
Dilarang keras membuat Postingan :
1. Postingan junk yg tidak disertai input yg berhubungan dengan thread
(OOT masih diperbolehkan selama masih dalam ruang lingkup k-pop)
2. SUNDUL thread dan posting emoticon saja
3. Pornografi [NO Porn Pics or videos] (termasuk didalam nya foto dan video member dari angle yg kurang sopan,mereka Kpop idol bukan Gravure idol,mohon dibedakan) ,Disturbing Pics dan SARA
4. Tidak saling menghina/mencaci/menjatuhkan/menjelek-jelekkan antar kaskuser jika terjadi perbedaan pendapat, gunakan bahasa yang halus dan sopan agar tercipta kenyamanan dalam berforum.
5. Junk, flaming dan monolog sangat tidak diperbolehkan
A. Pahami
General Rules of Forum Music Kaskus
B. Jika ingin mengepost gambar biasakan pake spoiler dan quote biar rapi dan gak kebawa-bawa sama quotan penghuni lain.
C. Minimalisir dopost/ double posting oleh satu ID yg sama,di hari yang sama. bila perlu tambahan input informasi dalam postingan ente,cukup edit post saja,gak usah posting lagi.
All These Rules Above are Effective Immediately
dengan posting disini berarti diasumsikan ente sudah membaca & memahami rules diatas.
jadi jangan ngeyel+mewek+nyari alesan belom baca/belum tau rules nya. ketika kena tegor.

Constructive Criticism is always welcomed and preferred
last but not least,enjoy your stay here
demikian rules ini dibuat menyesuaikan dengan situasi,kondisi dan perkembangan jaman
bila perlu ada tambahan rules monggo pm/vm/quote saia,the self proclaimed Lord of Ecchi-go & Kanto Kanrei.
saia akan secepatnya menanggapi masukan dari kaskuser sekalian.
Sincerely
a simple Neverlander...
No,not the Peter pan one..its..GIDLE fans are called Neverland..which is weird..it should be Neverlander strictly speaking,on linguistically correct terms. but..oh well.