Sale is one of the most important step of every e-commerce store. Therefore, Sale Rep extension for Magento 2 store is a neccessary one. It helps you manage and improve the performance of your sales representatives by assigning them to specific customers, orders and quote requests. Also, Magento 2 Sales Rep Extension is an effective tool to enhance personalshopping experience by letting customers choose preferred dealers they want to work with.

Outstanding Features: 

1. Build positive relationships with clients
Magento 2 Sales Representatives offers you a perfect tool of high-quality personal service to approach individual customers. Thus, engaging numerous shoppers and building up positive relationships with them become easier than ever.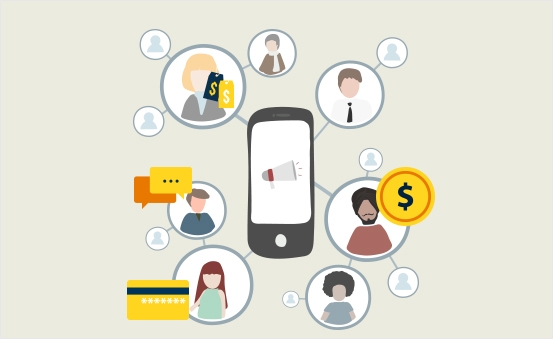 2. Assign customers quotations to salesperson
With Magento 2 Sales Rep, you can assign or reassign quotations of different customers to each sales dealer. You also can submit any comment for that dealer. The assigned sales person can add customers and manage customer's interactions.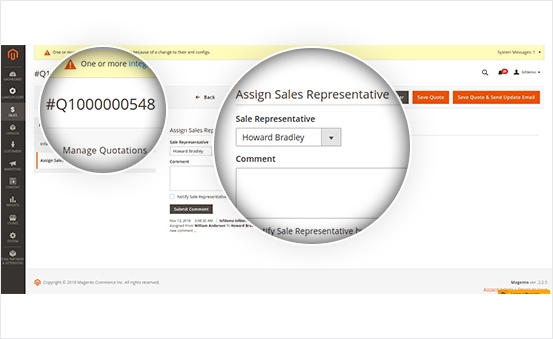 3. Enable shoppers to select preferred dealers
Give your shoppers an attractive chance to freely choose an expected sales representative in registration process. They can select a dealer on registration or in customer account. It's flexible for them to change the dealer later if they want.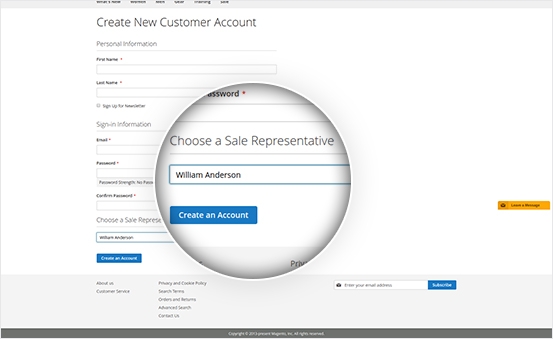 4. Allow dealers to assign quote to others
For sales reps, they're enabled to shift their assigned quotations to another dealer. And the admin can allow dealers to do that by enabling them in the general settings of Magento 2 Sales Reps module.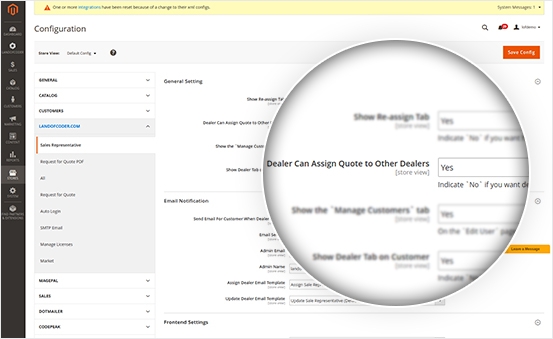 5. Display dealers information on frontend
To promote your special service, Magento 2 dealers extension allows to display personal sales reps information (name, phone, email, city, description) in the frontend. With those detailed info, you can improve customers' trust on the dealer they work with.



6. Notify customers when dealers changed
The module will notify your customers of reassignment Just set email notifications in the general setting, then customers will be informed their dealer has been changed with the other.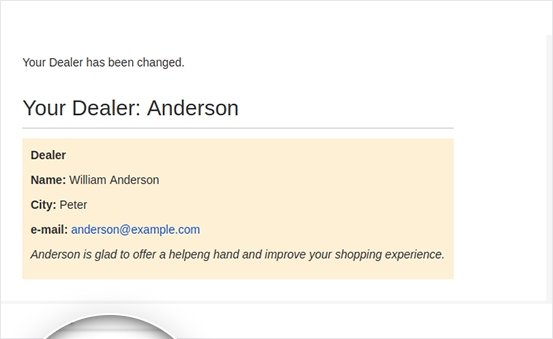 7. Notify sales reps by emails
With Magento 2 Sales Representatives, sales reps will receive email notifications if any change on their quotes. Dealers get notifications of the new change with customized email templates.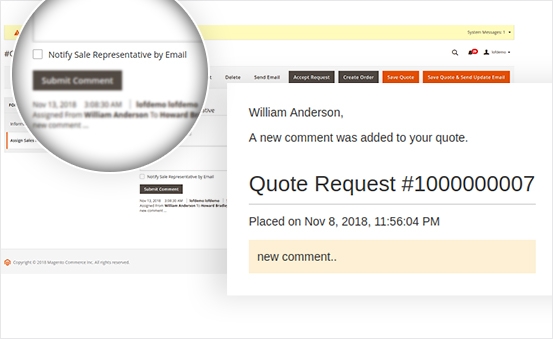 8. Freely customize email notification templates
The sales reps module supports you create and customize multiple templates of email notifications with variables. Make your templates perfectly meet your desire.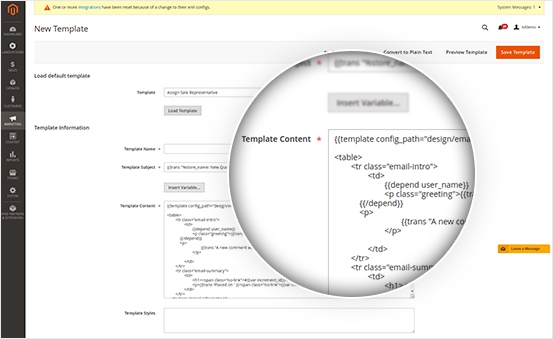 9. Manage quotations effectively
Using Magento sales rep extension, you can easily add new quotes and quickly review assigned or not assigned quotes anytime. Track full information of all quotes quickly with an advanced handy tool.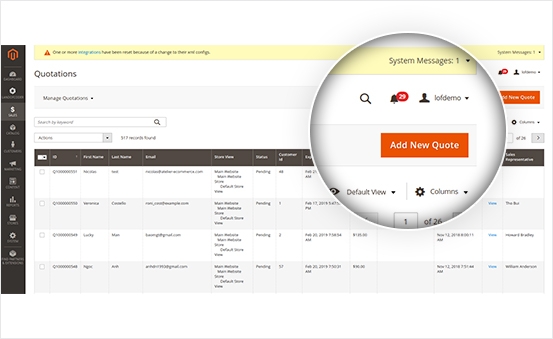 10. Control sales dealers easily
Beside distributing sales dealers (assign & change different dealers to multiple quotations), on the 'Edit User' ('Edit Dealer') page, you can edit the displayed information of each sales rep.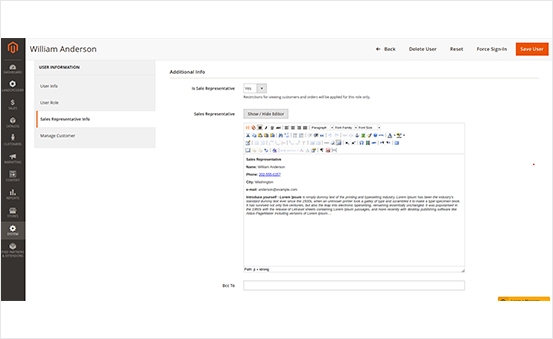 11. Track sales reps customers quickly
Magento 2 sales reps and dealers also allow you to manage customers of multiple sales dealers. You can search, filter and track information of any customer that sales reps are in charge of.