Quote: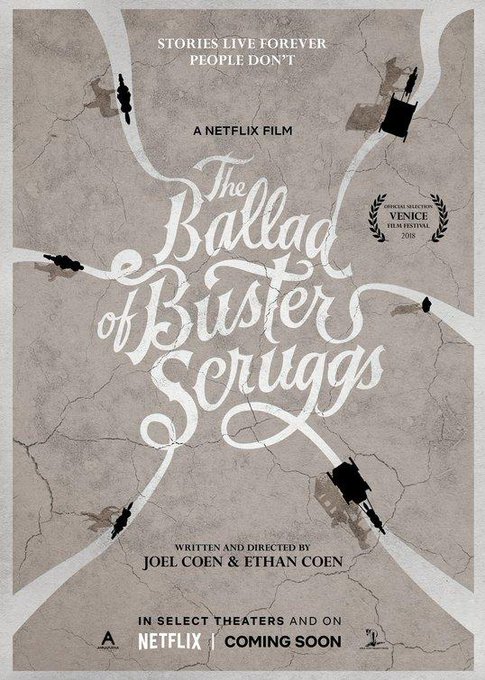 Quote:
The Ballad of Buster Scruggs is an American western anthology film written, directed, and produced by the Coen brothers . It stars Tim Blake Nelson , Liam Neeson , James Franco , Zoe Kazan , Tyne Daly , and Tom Waits . It premiered at the 75th Venice International Film Festival on August 31, 2018, where it won the Golden Osella Award for Best Screenplay and is scheduled to be released November 16 on Netflix after a theatrical run.
Genre
Comedy, Drama, Western
Release Date
November 16, 2018
Studio
Netflix
Director
Joel Coen
Ethan Coen
Producer
Joel Coen, Ethan Coen, Megan Ellison, Sue Naegle, Robert Graf
Screenwriter
Joel Coen, Ethan Coen
Cast
Tim Blake Nelson
Liam Neeson
James Franco
Zoe Kazan
Tyne Daly
Tom Waits
Storyline
:
An anthology western following six different storylines centering on a man named Buster Scruggs.
Trailer
:
Quote: