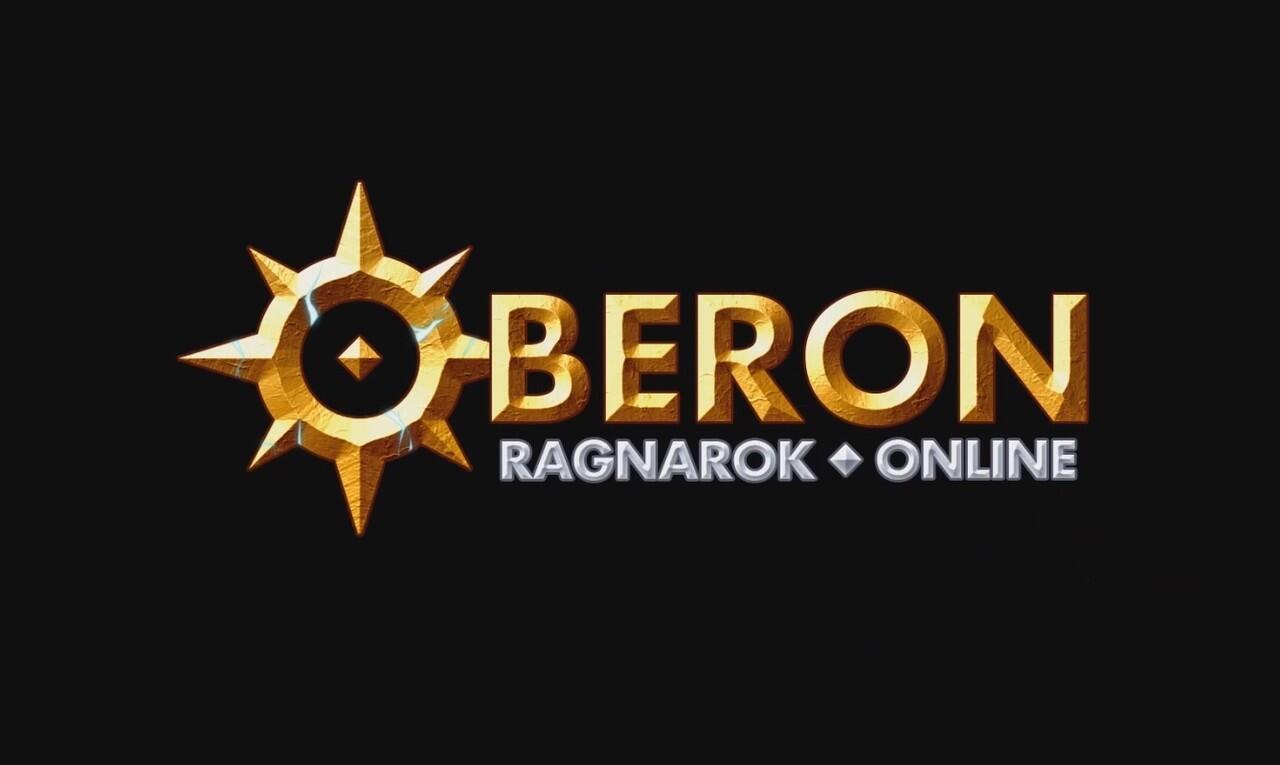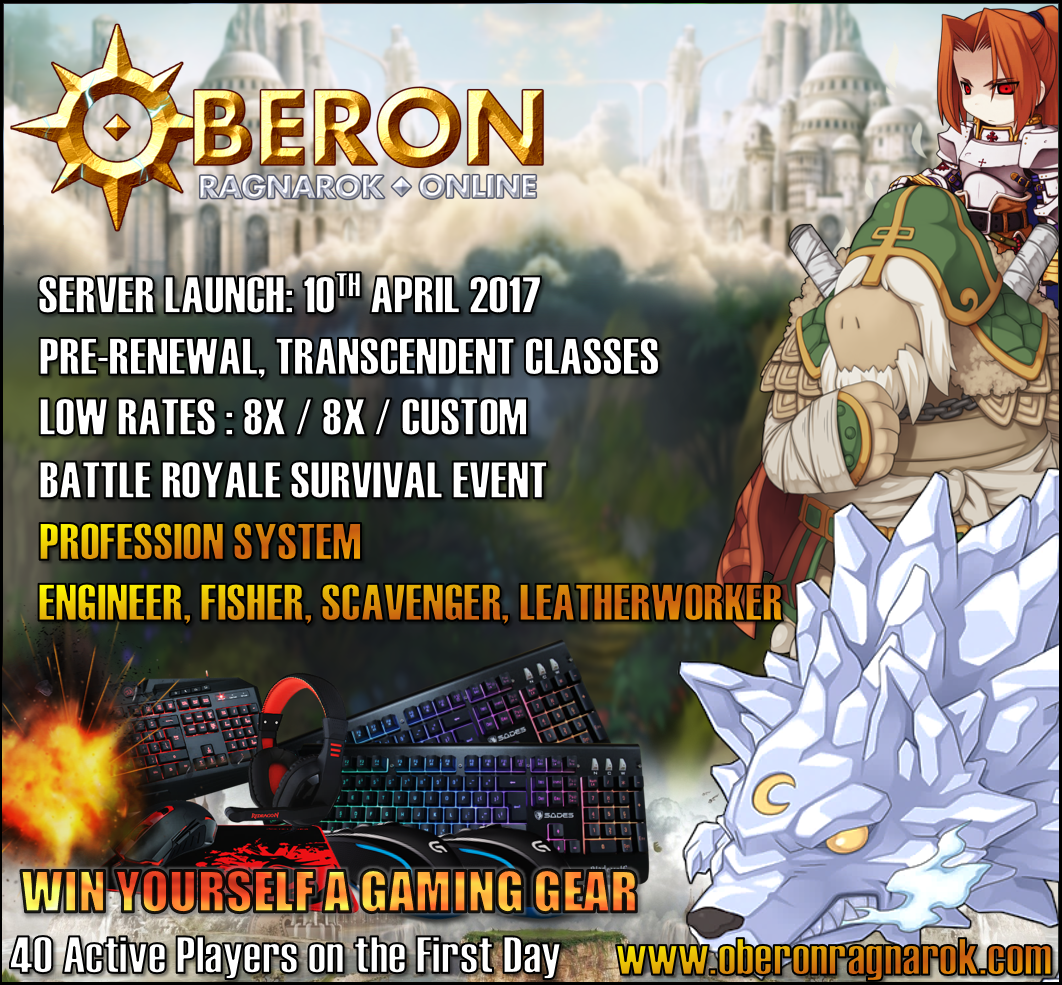 BASIC INFORMATION
Server Location : Singapore
OBT May 5th 2018
Pre-renewal System
Episode : 12
Class: Transcendent Job
Base & Job & Quest: 8x/8x/8x
Item Drop: 7x
Normal Cards: 25x
MVP Drop: 7x/Custom
MVP Cards: Currenty Unabled

Main Website : www.oberonragnarok.com
Download Link : https://www.oberonragnarok.com/porta...dule=downloads
Discord Server : https://discord.gg/gMHfrdV
Ratemyserver : http://ratemyserver.net/index.php?pa...ron%20Ragnarok
Forum: https://forum.oberonragnarok.com/
Facebook Page : https://www.facebook.com/OberonRagnarok/
Facebook Group: https://www.facebook.com/groups/423418224748158/
Instagram: oberonragnarok

CUSTOM FEATURES
Profession System: Fisherman, Engineer, Scavenger, & Leatherworker
World Event: Ragnarok
Unique System: Phantom Cards
Unique System: Personal Home
Unique System: The Compendium
Automated Events: Digging Treasures
Automated Events: Defense of the Civilians
Customized Damage-Modifier Cards
Custom Maps, Mobs, and Items

NPC
Healer, Job Changer, Card Remover, Universal Rental NPC, Stylist, Reset NPC, Warper, Hat Maker, Compendium Manager, Home Manager, Administrator, Market Bulletin, and many more

OBERON COMMANDS
@profession, @recipes, @compendium, @mvpotw, @mvpotd, @roulette, @joinmi

IN-GAME COMMANDS
@rates, @autotrade, @iteminfo, @autoloottype, @go, @alootid, @time, @uptime, @showexp, @whereis, @whodrops, @showzey, @hominfo, @commands, @request, @autoloot, @duel, @mobinfo




Ongoing Events
Get a chance to get your Favourite Gaming Gear

or.. Click HERE !
CBT Event Duration: 10th April 2018 ~ 24 April 2018
------------------------------------------------------------------------------------------------------
Contact US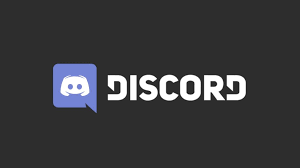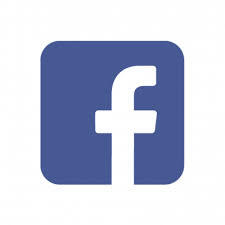 Quote:
Original Posted By Oberon Ragnarok
Oberon RO is a pre-renewal private server which offers you an exclusive original features made by our own professional scripters. We started our journey from Episode 12, Nightmare of Midgard, Destruction of Morroc. Aside from the original stories from official ragnarok, Oberon also offers you a tale of our own.

Along with the fun and balances you get with transcendent jobs, Oberon is also one of the few servers to actually combine 2017 KRO Client with pre-renewal system. Here, you will find the latest KRO features being implemented, such as Achievement and Title System, New UI Refine, and lots of other new interfaces. We understand that grinding in pre-renewal is not as fun as renewal, therefore, we made a new system of our own, where 4 slotted weapons like Pike [4], Main-Gauche [4], or Rod [4] will not be as strong as level 4 weapons.

Oberon RO strives to bring you new and unique contents. Experience the world first profession system alongside with unique in-game interactions. Feel what its like to play in a different world from any other server. Everyday, there is always something new to look forward to. Immerse yourself with custom quests, missions, and events like no others. You'll also find yourself a different Automated Events, forget the boring events such as disguise or devil square, here in Oberon, we have our own automated events made just for you to enjoy.

Oberon RO understands that leveling up in a low-rate server seems kinda boring without the help of proper interactions. Here, you can find yourself a Wandering NPC and some Request NPC who will help to light up your adventure. Experience leveling like any others, grinding has never been so fun.

Do you like Compendium System? Yes, the one that you found in DOTA 2. If yes, then we have some good news for you. Oberon RO proudly introduces the first automated Compendium System in the world. Indulge yourself in daily quests to fuel up your compendium points in order to get valuable rewards. You like to be competitive? Be the top 3 points holder to win yourself epic treasures.

Here at Oberon RO, we have something for everyone. Do you like PvP battles? We have our own Team Battle for you. You like PvE more than PvP? Do not worry, we have World Boss Event, MvP of the Day, MvP of the Week, and lots more others.