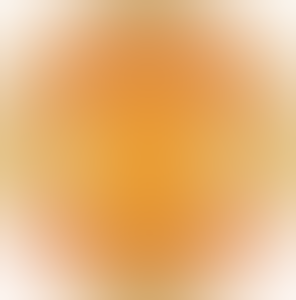 Welcome to

UNITED KASKUS
-Manchester United Fanbase on Kaskus-
founded by abbas92 & Letjen.Spectre
Quote:
Quote:


Group Line or Whatsapp United Kaskus? Join us by PM kuroshitsuji777
For LINE, and
mr.ayah
for WA
DILARANG KERAS POSTING DI THREAD INI SAAT MATCH BERLANGSUNG

Silahkan post di B-log UK saat berlangsungnya pertandingan. Pelanggaran terhadap rules ini akan diberikan warning/teguran, dan dapat ditindaklanjuti dengan

request banned

jika tidak menghiraukan.
Quote:
General Rules Soccer Room Kaskus
1. Mengenai Junk Post
1.1. Yang Dimaksudkan Dengan Junk Post Adalah Setiap Post Yang Tidak Mempunyai Kaitan Apapun Dengan Topik Bahasan.
1.2. Dilarang Melakukan Segala Macam Bentuk Posting Yang Bersifat Junk Seperti Yang Disebutkan Di Atas.
2. Mengenai Absen Dan Salam (greetings)
2.1. Dilarang Melakukan Segala Bentuk Posting Yang Esensinya Hanya Ditujukan Untuk Melakukan Absen Dan Salam (greetings).
2.2. Absen Dan Salam (greetings) Yang Dipakai Sebagai Kalimat Pembuka/penutup Dalam Sebuah Posting, Masih Diperbolehkan.
3. Mengenai Pembahasan Out Of Topic (OOT) & One Liner
3.1. Dilarang Melakukan Segala Bentuk Posting Yang Esensinya Tidak Berkaitan Dengan Klub.
3.2. Pembahasan Yang Bersifat OOT Boleh Dilakukan Selama Esensi Posting Utama Tetap Berkaitan Dengan Klub.
3.3.
DILARANG
Posting Hanya Satu Baris Atau Hanya Beberapa Kata Dan Kalimat Dalam Satu Baris (One Liner) Di Thread Fans Klub Yang Ada Di Soccer Room.
4. Mengenai Reputation Point
4.1. Dilarang Melakukan Segala Macam Bentuk Pertukaran Dan Pemberian GRP Di Tiap Thread Fans Klub Sepakbola.
4.2. Segala Macam Bentuk Permainan Dan Quiz Yang Berhadiah Good Reputation Point (GRP), Bisa Di-post/diletakkan Di Forum
Sport Games.
Semisal Di Thread [game] Uji Pengetahuan Elo Tentang Bola.
4.3. Pemberian Grp Terhadap Seseorang Yang Dianggap Pantas Menerimanya Karena Sumbangan Artikel/pemikirannya Yang Di-posting/diletakkan Di Thread Fans Klub Sepakbola Harap Dikonfirmasikan Melalui Fasilitas PM.
5. Mengenai Aktivitas Jual-beli
5.1. Aktivitas Jual-beli Diperbolehkan Sebatas Menjual Barang-barang Yang Berkaitan Dengan Klub Pada Thread Yang Bersangkutan.
DILARANG
Menawarkan Barang Yang
TIDAK
Bersangkutan Dengan Klub Suatu Thread.
5.2. Aktivitas Jual-beli Hanya Diperbolehkan Sebatas Memberikan Link Yang Mengarah Kepada Thread Jual Beli Di Forum Fjb.
DILARANG
Untuk Menambahkan Gambar Barang Yang Dijual Pada Thread-thread Forum Fans Klub Sepakbola.
6. Mengenai Flamer & Perusuh
Hukuman untuk Flamer dan Perusuh di Soccer Room (di luar Thread Spectre), Walaupun hanya 1 post adalah BAN PERMANEN.
7. Dilarang Berbagi Informasi Apapun Yang Berbau Pornografi.
Hukuman untuk Otak Porno Di Soccer Room, Walaupun hanya 1 post adalah BAN PERMANEN.
8. Dilarang Melakukan Segala Macam Bentuk Posting Yang Bersifat Menyinggung Unsur-unsur Suku, Ras, Dan Agama.
Hukuman untuk RASIS Di Soccer Room, Walaupun hanya 1 post adalah BAN PERMANEN.
9. Mengenai perselisihan antar User Kaskus.
Bila Terjadi Salah Paham & Perselisihan Antar User di Kaskus dan permulaan hal tersebut bukan terjadi di wilayah Soccer Room,
Jangan di bawa ke lingkungan Soccer Room ataupun Forum Sport.
Namun di selesaikan di wilayah terjadinya perkara atau diselesaikan di KSP secara baik-baik.
10. Dilarang keras chit chat atau berdebat atau komplen kinerja momod disini!
Hukuman untuk chit chat / berdebat / komplen kinerja moderator Di Soccer Room, adalah BAN 1 bulan.
Jika masih diulangi, akan di BAN PERMANEN.
Intinya Jangan Ikut Campur Urusan Orang Lain
11.Sangat Tidak Diperbolehkan Membawa Real Life Kehidupan Untuk Di Pojokkan/Dicacimaki Di Soccer Room Dan Forum Sports Secara Umumnya.
Pelanggaran Point Ini akan Diberikan Hukuman Berupa Banned Permanen Sampai Ke Prime Id Dan Kawan2nya Jika Ada Yang Membela.
12. Punishment Untuk Poin 1 - 5 Untuk Efek Jera
- Teguran & Delete Post.

- Banned Sementara Selama 1 Minggu.

- Banned Permanen.
Terima Kasih Atas Perhatian Dan Kerjasamanya.

Best Regards,
Moderator Sports
sichilya , Tenji_no_Ichi , huntdee , wallner , VogL , neo_boys , vguser
Quote:

WARNING

1. Dilarang personal insult sesama fans. Kadang kita gatal ingin insult kepada pelatih/pemain. Itu silahkan, yang dilarang adalah insult kepada fans pelatih/pemain tersebut (Misal pengen ngatain Mourinho, ujung2nya malah insult ke Pendukungnya mou

)
2. Dilarang nge-quote kepada flamer yang terindikasi melakukan pelanggaran No.1
3. Pelanggaran rules no.1 di mabes :
- Ban Temporary atau Ban permanen
4. Pelanggaran rules no.2 di mabes :
- Reqdel Post
- Ban Temporary
Peraturan dibuat agar mabes tercinta nyaman senyaman mungkin, terimakasih. Silahkan mengutarakan pendapat, biasakan debat pakai fakta, dan hindarin yang namanya insult sesama fans. Karena kita adalah sama. Sama-sama fans
Manchester United
.
Glory-Glory Manchester United!!!
Dear all, thread ini ada sebagai tempat diskusi segala hal seputar Manchester United.
Mari kita jaga bersama rumah kita, jadikan thread ini tempat yang nyaman untuk berdiskusi.

Agar tercipta kondisi yang nyaman sebagai tempat diskusi, dimohon kerja samanya untuk mematuhi rules yang ada.
Tiap member diharapkan bisa saling menjaga suasana mabes, agar tidak ada diskusi panas yang dapat berujung pada personal insult.

Respect each other, perbedaan argumen itu wajar.
Budayakan untuk menghormati orang lain dan tidak melakukan insult kepada orang yang berbeda pendapat dengan kita.