Quote:
Title:Destiny 2 | Developer: Bungie | Publisher: Activision / Blizzard
Genre: FPS RPG | Platform : PC/PS4/XB1 | Release Date: PS4/XB1 - 6 September / PC - 23 October 2017

Quote: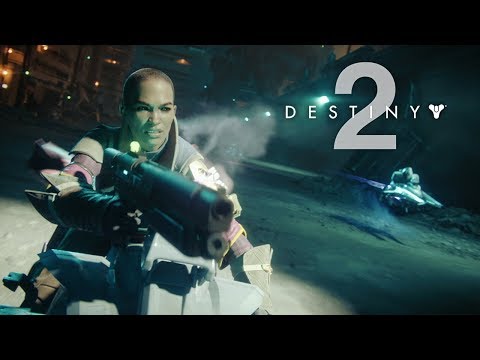 Destiny 2 is an action shooter that takes you on an epic journey across the solar system. In the cinematic campaign, you'll enter a world filled with compelling characters and fight to take back our home. Battle alongside friends with multiple cooperative modes or challenge others in intense multiplayer matches.
You are one of humanity's last remaining Guardians. Your home and your power has been taken from you by a brutal invader – Ghaul. With humanity on the brink, it's up to you to fight back and reclaim our world.
Destiny 2 provides an unprecedented combination of cinematic storytelling, thrilling solo adventures, and cooperative, competitive, and public gameplay — all seamlessly woven into an expansive online world. Rally your friends or venture alone. The choice is yours.

Quote:
DESTINY 2 PC VERSION SUPPORTS 4K RESOLUTION, UNCAPPED FRAMERATE
Bungie has detailed the added benefits for those who play Destiny 2 on PC. In addition to 4K resolution support, the PC version will include the ability to play with an uncapped framerate, and feature support for monitors with a 21:9 display.
Destiny 2 on PC will also feature full mouse and keyboard support, complete with custom key mapping and text chat. Additionally, the PC version, which will be available exclusively through Battle.net, will have a detailed settings screen, as well as an adjustable field of view.
-
IGN

Quote:

Quote:

Minimum specs:
CPU: Intel - Core i3-3250 / AMD - FX-4350
GPU: Nvidia - GeForce GTX 660 2GB / AMD - Radeon HD 7850 2GB
RAM: 6GB

Recommended specs:
CPU: Intel - Core i5-2400 / AMD - Ryzen R5 1600X
GPU: Nvidia - GeForce GTX 970 / AMD - Radeon R9 390
RAM: 8GB

Modes and features:
Uncapped framerate
4K resolution support
Mouse and Keyboard support
Controller support
Custom key mapping
Text chat
Adjustable field of view
21:9 monitor support

Quote: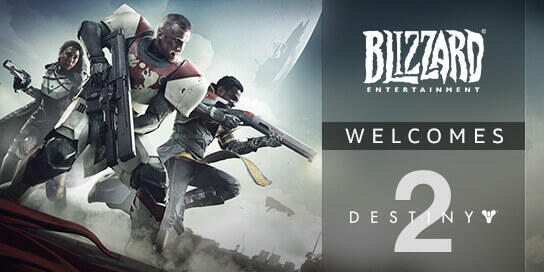 Free Trial
https://www.destinythegame.com/free-trial
Campaign Mission on EDZ & Titan

Adventure and Explore two full worlds

PvP Multiplayer: Crucible Quickplay Playlist

Character Progression: to Level 7

Gameplay carries over to full game with purchase

Clan Functionality