Shocking video shows moment a man throws injured stray dog off a bridge after it had been beaten by local shopkeepers
http://www.dailymail.co.uk/news/arti...#ixzz41gD0wU1Y
This is the shocking moment a man is filmed throwing a severely injured dog off a bridge while a pack of canines look on.
The video is believed to have been captured in the Oltu district of the city of Erzurum in the eastern Anatolia region of Turkey, according to reports on social media.
Witnesses claim that the stray dog was beaten by local traders who had accused it of stealing and of being a general nuisance.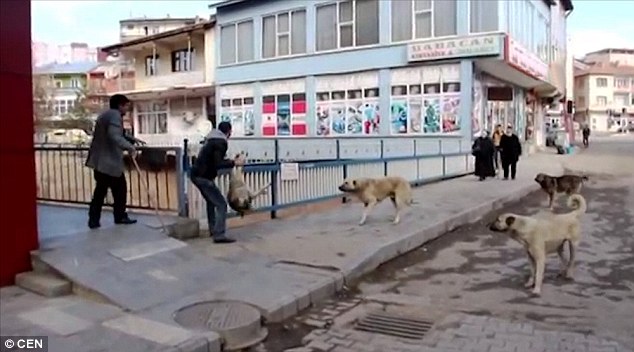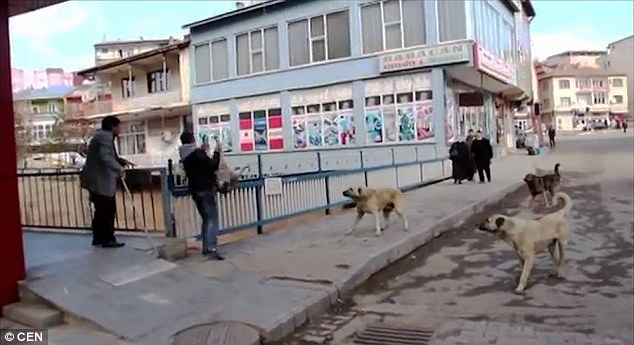 Others added that they believe that the animal was already dead as a result of this beating prior to it being thrown off the bridge.
The video shows three stray dogs surrounding the motionless animal on the ground before an unidentified man approaches.
The canines watch as the man then picks the dog up by its legs and lifts its lifeless body into the air.
He then throws the animal over the railings of the bridge before marching away down the street - the other dogs react by bowing their heads.
The video maker then films the lifeless animal on the ground below before the clip concludes.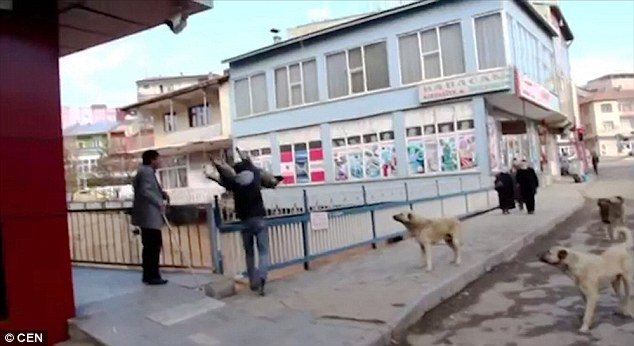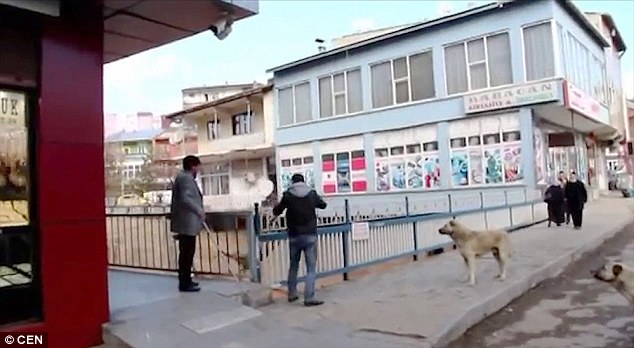 Since emerging online the video has sparked outrage among animal lovers around the world.
The clip has been shared with the captions: 'A dog who collapsed after being beaten then thrown off a bridge', and: 'Footage of the torture of stray dogs in Erzurum'.
The stray dogs have reportedly been pushed towards the centre of the city after being chased out from surrounding neighbourhoods.
Pelaku Harus ditangkap dan diperlakukan yg sama.