Title : ECHO OF SOUL | Rating : TEEN | Genre: Fantasy Online Role-Playing | Developer : Nvius | Publisher : Aeria Games

Quote:

Echo of Soul is a free-to-play fantasy MMORPG. Players take control of adventurers, called Soulkeepers, who are tasked by the gods of the world to combat evil. Players have the unique ability to collect souls from the monsters they kill, which they can then use to customize their character.

The game has a wide array of both PvE and PvP modes. For example, PvE includes solo dungeons, party dungeons, and raids. PvP content includes 5 vs. 5 and 15 vs. 15 battles, as well as guild vs. guild combat in both the open world and a separate instanced battlefield.

Important information for our Indonesian players
Game Features
Quote:

World
With 57 unique styles of maps to explore, you'll never run out of new worlds to discover and stunning visuals to experience. Dive into one of the 1,600+ available quests and explore the captivating scenery of the Woods of Despair, the Snow Country, the Forest of Secrets or the Silent Ruins.

Soul System
After each encounter with a monster or an evil spirit, you can receive a Chaos Soul from the fallen creature. As it comes from a corrupted source, you will need to purify it in one of the Soul Sanctums or with another player to transform it into a beneficial source of power for your quest.

Solo Dungeon
Echo of Soul offers thrilling dungeon experiences even when your friends are unavailable! Venture into a Solo Dungeon like the sinister Necromancers' Den or the haunting Vagrant's Copse for a unique challenge. Solo bosses only drop loot for your class, so they are a fantastic way to gear up!

Party Dungeon
Nothing is more satisfying than watching a beaten enemy fall to the ground after a hard-fought battle with your companions. But there's no time to rest - there's always an even stronger boss lurking around the corner. Gather a group of five Soulkeepers and experience the excitement and tension of enemy strongholds like the Lost Crypt and the Promethean Giant's Hideout!

Teamwork is extremely important in parties. Echo of Soul's combat is designed to remove the need for a dedicated healer - so the entire group must work together using their defensive, supportive, and healing skills to keep each other alive. Even tried-and-true strategies have a new twist to them when you add cooperative survival to the equation.
For the ultimate challenge, Raid dungeons are coming soon to test your coordination and resolve. Gather up to 20 players to do battle against the greatest threats the world has ever seen!

Infinite Dungeon
You will find all manner of enemies in the Infinite Dungeons. These dangerous domains are popular spots for Soulkeepers to hone their skills, obtain useful materials, and revisit former foes.

Each time you enter an Infinite Dungeon, the terrain and monsters are randomly generated. Select from one of seven difficulty levels to adjust the challenge (and the rewards) to your liking. These battles culminate in a final encounter against bosses that you may have vanquished before; this time, however, they will be stronger and out for revenge!

BattleField
For intense and strategic PvP action, take a group or queue up solo for a 15 vs. 15 battlefield with randomly matched opponents and allies. Available as early as level 10, stats and gear are normalized between all participating players for a fair fight. Claim victory to earn experience, gold, and points to trade for awesome items and PvP gear!

Arena
For battle-hardened veterans at max level, nothing is better than the thrill of a 5 vs. 5 arena match. Players can queue for the arena solo or in a team, and push for a coveted high ranking!

Guild wars
Get ready for the biggest brawl of them all! Set your guild to Hostile and declare war on rival guilds all over the open world. Form alliances with other guilds to emerge as the strongest combined force in the game!


News
Quote:

Class
Quote:

There are five classes in Echo of Soul, from left to right on image:
Warrior
Master of blades
Archer
Enigmatic songbird with razor sharp arrows
Rogue
Lethal solitary shadow
Sorceress
The witch with a spark of magical genius
Guardian
The nymph, warden of nature
Screenshot



Video
Echo Of Soul - Announcement Trailer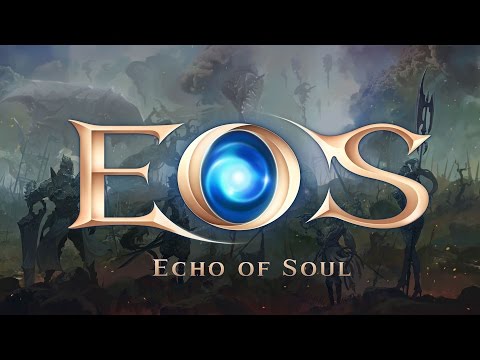 Echo Of Soul - Story Trailer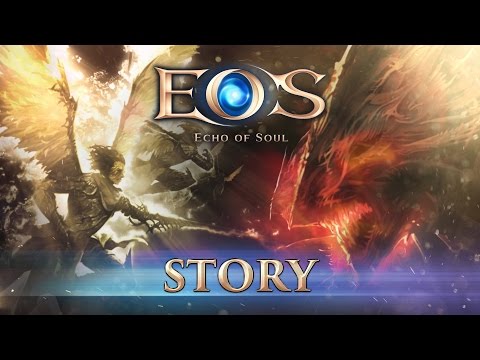 System Requirements
Quote:

Client