WELCOME TO NSEBUX

Online Since: July 05,2014

Free Ultimate membership for first 10k members and 500 free ad credits for all members!

MEMBER BENEFITS:
► Earn up to $0.08 per click
► Earn up to $0.04 per ref click.
► Earn up to $5 per referral upgrade.
► Low withdrawal limit of $1
► Payment options of paypai, Payza and EgoPay
► Guaranteed ads daily
► AdPrize + Offers

About us:
- Secure and stable environment
- Professional support
- Instant services
- High traffic
- Innovative ideas
- Customer oriented business
- Registered Company

Spoiler

for

Masih baru launching gan

:

Posted by admin 17 hours ago
Last edited by admin 17 hours ago
Hello dear members,

Thank you for joining and trusting Nsebux.com.Today July 5th, 2014. We are officially launching Nsebux.com and our service is available worldwide for everyone. Every country is welcome here.
Our mission is to provide a trusted and sustainable earning opportunity for everyone.

First 10,000 members will get Ultimate membership. Ultimate members are like the Standard and Elite members plus the following benefits:

1- More Direct Referral limit
2- More Rented Referral limit
3- More Referrals Commision levels for Referral upgrades
4- More commission for ad purchases.
So if you have not already signed up, hurry up and let your friend know to sign up before the 10,000 limit is reached because this offer will not be extended.

We will be working continuously to improve the system. In meanwhile, please provide any suggestions that you have for us.
Or else if you have any questions or doubts, Please do not hesitate to contact us in Live support. In support ticket. And you can post in our forum.

As we are new in this PTC industry.We are starting some Promotional offers and Contest.

Spoiler

for

DIRECT REFERRALS CONTEST

:

Posted by admin 16 hours ago
Last edited by admin 2 hours ago
DIRECT REFERRALS CONTEST

Its difficult to get direct referrals but not impossible we have start small duration contest for all members prizes are not very huge but its attractive.Just refer more than others and get prizes.For more info check below.

Prize money will be sent to your payment processors like payza , paypai or Egopay
1ST PRIZE $500
2ND PRIZE $250
3RD PRIZE $200
4TH PRIZE $150
5TH PRIZE $120
6TH PRIZE $100
7TH PRIZE $80
8TH PRIZE $50
9TH PRIZE $25
10TH PRIZE $10

Contest Starts from July 5th 2014 and valid for 10 days only till July 15th 2014 and Nsebux shall credit the prize within 24 hours' time from the date of Winners Declaration.

Nsebux decision on selection of people who shall be awarded with the prizes will be final and binding.

Contest is valid for 10 days only till 15th July 2014

Ayo buruan gabung biar dapet Ultimate membership bagi 10rb pendaftar pertama (saat ini member masih 2000an)...
Ane jg lagi nyari refferal sebanyak2nya untuk ikutan kontesnya...
Ntar kalo menang hadiahnya kita bagi rata, biar adil...
Tapi syaratnya terus klik ya..
Plus kalo kliknya udah sampe 100 (yg Standard Ads/30detik/0,01$) atau udah dpt earning 1$, ntar dapet RCB 50% dari total earning..
sama2 untung kan?? hehe
Spoiler

for

DR sementara:

: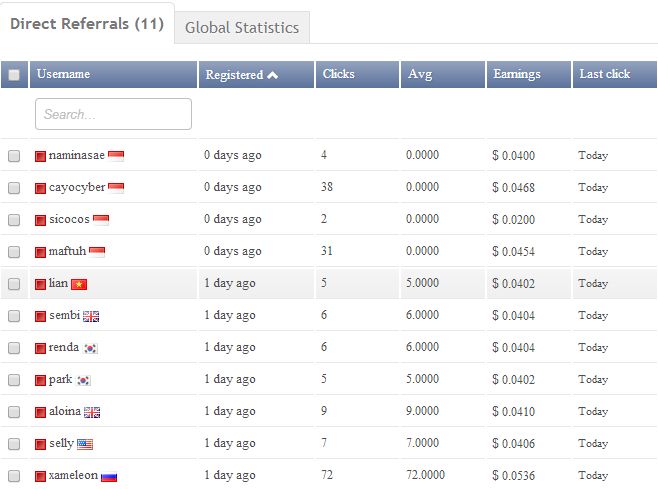 Ayo buruan gabung di sini

Pastikan Upline waktu daftar = juju
Spoiler

for

Upline = juju

: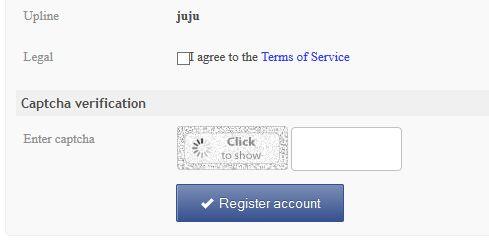 Matur tengkyu..