Yang pernah main wartune gak bakal asing dengan game yg satu ini meski tidak serupa namun secara keseluruhan masih ada kemiripan.
Silahkan dicoba dulu mumpung masih open beta dan masih 1server yg ada supaya bisa merajai diserver server berikutnya


GTArcade is excited to announce we're all set to release the Open Beta of our highly anticipated MMORPG title, Knight's Fable, at the end of May!Knight's Fablewill feature all the great features that fans of MMORPG's love, such as an expansive loot system, tons of rare gear, gems, heroes, trainable beasts, and a PvP arena! Heroes looking for a new challenge and wanting to get their hands on the game as soon as possible are invited to sign up at www.gtarcade.com.
"We're confident that Knight's Fable will be a success." Said Frances Sun, Product Manager for Knight's Fable. "Players can train heroes and beasts, and then use them together in battle alongside their main character. Many MMORPG's only offer the opportunity to level up a single character. "
Spoiler

for

Key Features:

:
Spoiler

for

Alliance War

:
The Alliance War is a great feature for Alliances gain glory and test their might against others!
Conditions to Join:Any Alliance that is lvl. 2 or higher can enter the Alliance War.
Gameplay Introduction:Alliance Wars consist of two parts: The Outer City War and the Inner City War. These two parts consist of three gameplay features: City Wall, Castle, and City Defense.
1. That attackers must break through the wall in shortest time possible while the defenders must attempt to stop the attackers from breaking through.
2. The attackers will have siege equipment available which they can use to periodically fire siege missiles at the wall to do massive damage.
3. The attackers must click on the door to enter the city. If there are no defenders then the attackers will directly enter the city. If there are defenders then the attackers and defenders will fight one-on-one.
4. Once the walls health has reached zero, it will break. Once the attackers have entered, the Outer City War will begin.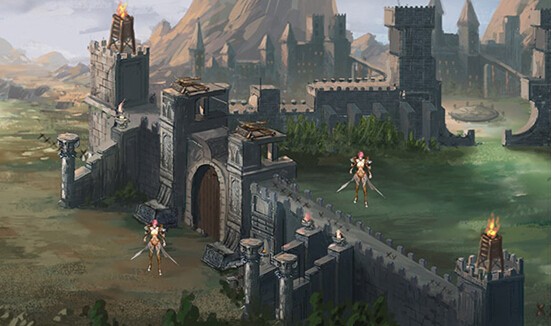 Spoiler

for

Inner City War:

:
1. The Top 2 from the City Wall battle will enter the Inner City War. If there are no defenders then all it will take is 2 attacks to win the War.
2. There will be a 2 minute waiting time before the battle starts.
3. After the war has begeun, players may travel from the recovery zone into the battle zone.
4. There are 3 towers in the arena. Holding a tower for 5 seconds will ensure your occupation of that tower. Defenders may attempt to reclaim occupied towers by fighting in battles against the attackers.
5. Players who have occupied a tower will be unable to move and will only be able to defend the tower.
6. The opposing Alliance members may click on a player defending a tower to enter a battle with them.
7. In the allotted time, if the attackers manage to obtain enough points from occupying towers then they will win.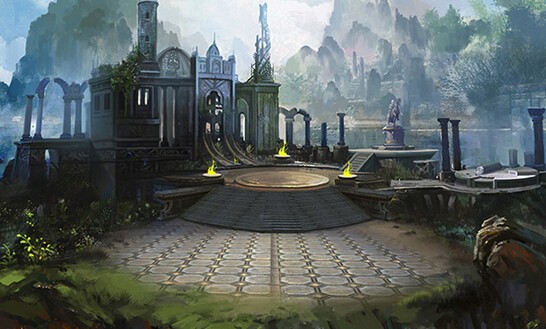 1.Rewards will be issued based upon each Alliance's ranking on the Alliance War Rankings. Rewards will be sent along with a confirmation email.
2. Occupying the City Wall will reward players with stat bonuses.
3. Players can complete Alliance Wars to obtain Gear upgrade Materials.
Untuk lebih jelasnya sekarang bisa dilihat dibawah ini belum bisa copas kesini semua

eace
Official site
Forum
Facebook Fan Page
Ps:yang udah nyobain jangan lupa komengnya dibawa kemari biar makin rame enjoy de game......