Industrial Valves, KITZ DUCTILE IRON BUTTERFLY VALVE
Pls see website:
http://www.kitz.com.vn/
Pls see website:
http://vancongnghiep-kitz.com.vn/
Pls click here:
Van Bướm
Pls click here:
Van Bướm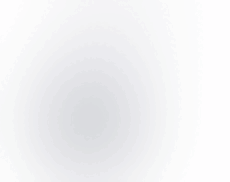 We, Leban Co. Ltd, would like to introduce to you a wide range of high quality industrial products of the reliable and well-known G-7 manufacturers that are now distributed in Vietnam through our company with comprehensive services plus fully supports from the relevant manufacturers. We suppose you could find the following materials in your need:
- FIRST CLASS (G-7 based such as KITZ, YOSHITAKE…) brands Industrial valves (manual, pneumatic and electric actuated): Bronze, Brass, Cast iron, Ductile iron, Carbon steel, Stainless steel, Forged Steel, Diaphragm, Breather, Control, Pressure Reducing, Safety, Steam Traps, Solenoid, Temperature Regulators, Expansion Joints, Ball Joints, Air Vents, Drain Separators, Flow Indicators, etc.
- CLA-VAL Automatic Control valves for Water and Oil Supplying and Draining system
- JAMES WALKER Sealing Solution For Industry:
+ Compression Packing, Jointing Sheet
+ Mechanical Seal, Metal Gaskets
+ Spiral Wound Gasket, Ring Joint, Cut Gasket
+ Hydraulic / Pneumatic Seals
+ Others Sealings
- SMC pneumatic components: cylinder, filter, regulator, lubricator, solenoid, spare parts, etc
- COMAP balancing valves
- NEW COSMOS & RIKEN KEIKI Gas Detectors
- RUBBER, STAINLESS STEEL FLEXIBLE CONNECTOR, Noise and vibration control products
- FORD METER BOX brand materials for water supply system: saddle, corporation stop, (angle) meter valves, drilling machine, test bench, etc.
We do hope that we could serve your needs by supplying high quality products with the favorable terms and conditions. Please kindly feel free to contact us for any inquiries.
Your support to Leban would be highly appreciated,
Yours faithfully,
For Leban Co., Ltd.
Note:
- Most products are available in stock in Vietnam
- Visit to our Web site for more details
Contact: Mr. DŨNG
Mobile: (+84) 975 20 79 68
Email:
lebanhn@gmail.com
Email:
sales@kitz.com.vn
Pls see website:
http://www.kitz.com.vn/
Pls see website:
http://vancongnghiep-kitz.com.vn/