Quote:

Devolper : EA Canada | Publisher : Electronic Arts | Genre : Sports | Release Date : September 24, 2013
Quote:
THREAD RULES

:
Quote:
1. Be NICE to Other Kaskusers! (except to rules breaker aka idiots)
2. Dilarang double posting dengan sengaja. Gunakan fitur Multiquote (pengecualian untuk sharing), sundul menyundul thread (bumping), absen, junk (pertamax, nice info, menuju TKP, dsb), OOT berlebihan, spam, post yg dianggap tidak pantas oleh mod, dll
3. Dilarang post/share/request segala game yang mengandung pornografi!
4. Dilarang menggunakan signature! Terlebih lagi bila ada link promosi jualan/blog/forum lain/dll
5. Dilarang berjualan, silahkan gunakan Forum Jual Beli untuk berjualan
6. Dilarang post shortlink/cashlink (adf.ly, zid*du, dsb)
7. Dihimbau untuk menggunakan thumbnail bila gambar berukuran lebih dari 800x600, khususnya yg menggunakan lossless format (png, bmp)
8. Selalu baca page 1, khususnya post pertama suatu thread! Pertanyaan anda bisa jadi sudah terjawab di sana
9. Dilarang membawa masalah di Thread ini ke forum atau Thread lain!
10. No fanboy war, delete post atau bahkan ban permanen bakal langsung diberikan (dianggap rusuh)
11. No Flaming
12. Saat masuk ke Thread ini, Anda dianggap sudah membaca dan menyetujui peraturan yang berlaku
Experience the emotion of scoring great goals in FIFA 14. The game plays the way great football matches are contested, with innovations to the gameplay that inspire fans to build play through midfield, dictating the tempo of a match.

Feel the tension as chances are created, and experience the thrill of hitting the back of the net. A new feature called Pure Shot and a brand-new ball physics system will transform shooting, making every shot attempt feel real. FIFA 14 delivers online features and live services that connect fans to the heartbeat of the sport—and to each other—through EA SPORTS Football Club. FIFA 14 is football's social network, where fans connect, compete and share with millions of others around the world.
FEATURES
Screenshots
Videos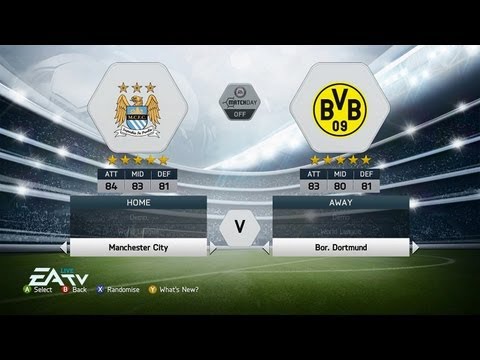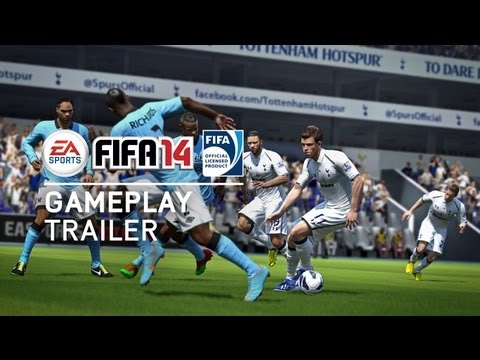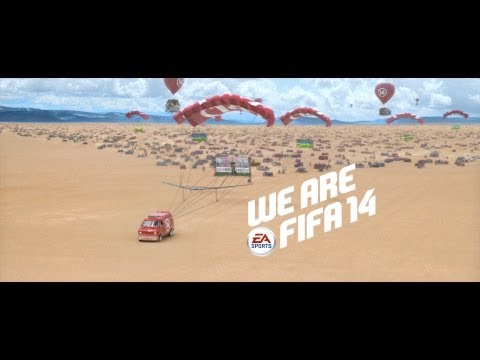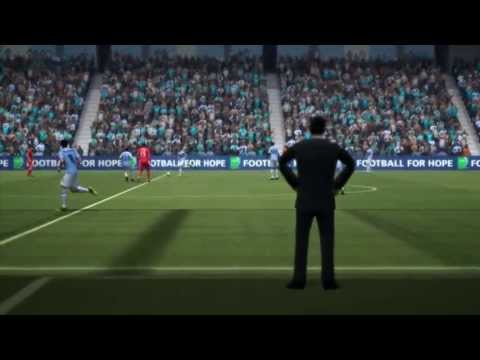 Quote:
System of Requirements
Minimum system requirements
OS: Windows XP / Vista / Windows 7/ Windows 8
CPU: Core 2 Duo E6305 1.87GHz / Athlon 64 X2 Dual Core 4600+
VGA: GeForce 8600 GTS 512MB / Radeon HD 4670 512MB
RAM: 2 GB
HDD 8 GB

Recommended system requirements
OS: Windows XP / Vista / Windows 7/ Windows 8
CPU: Core 2 Duo E7400 2.80GHz / Athlon II X2 255
VGA: GeForce GT 240 / Radeon HD 5570
RAM: 3 GB
HDD 8 GB
Will be updated later..

#FIFA14
#FOYP