sebelum download

WAJIB! and

nya agan agan gamers














Developer
: Zen Studios
Publisher
: Zen Studios
Release Date
: 29 Jul 2013
Review Ane about Game :
Quote:
jadi ini game tuh game strategy yang seru gan, kita disini harus mempertahananin kastil kita dengan senjata Ballistadan ngehancurin kastil musuh
Description :
Build your own castle! CastleStorm features a tower construction editor allowing players to construct their own custom castles that will be used in battle. Castles must be constructed wisely, as choices determine which types of troops and resources will be available during battle!

Twelve incredibly beautiful environments and a comical story. Sir Gareth leads his troops into battle against the raging Vikings to recover the stolen gem and bring peace to the realm!

Multiple paths to victory. You can choose how to defeat your enemy. Capture the flag, destroy their castle, or complete another predetermined level objective in order to claim victory. Each level features multiple objectives, each with their own rewards!

An arsenal that would make any medieval warrior proud! Harness the power of medieval ballista weaponry, and launch an assortment of explosive weapons including Morningstars, Apple Grenades, Homing Eagles, and even flying sheep to defeat an onslaught of enemies trying to capture your flag and destroy your castle. Deploy a fearsome ground attack of swordsmen, knights, and donkey riders in order to protect your castle gates, and if all else fails, call upon powerful spells to help keep the enemy at bay.
Screenshoots :



Gameplaynye :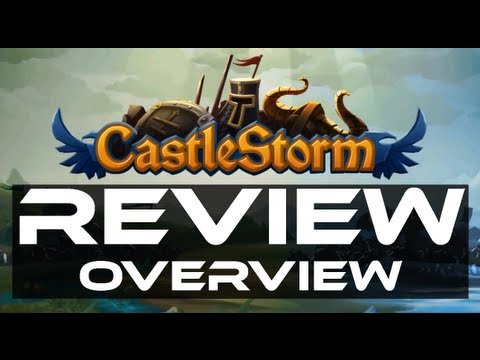 System Requirements :
Minimum:
OS: Windows XP/Windows Vista/Windows 7/Windows 8
Processor: Single Core CPU @ 1.6GHz
Memory: 512 MB RAM
Graphics: GeForce 6600 / Radeon 9800 / Intel HD 2000
DirectX®: 9.0 Hard
Drive: 500 MB HD space
Sound: DirectX compatible sound card

Recommended:
OS: Windows XP/Windows Vista/Windows 7/Windows 8
Processor: Dual Core CPU @ 2.00GHz
Memory: 1024 MB RAM
Graphics: GeForce 8600 / Radeon HD 3670 / Intel HD 4000
DirectX®: 9.0c
Hard Drive: 800 MB HD space
Sound: DirectX compatible sound card
Other Requirements: Broadband Internet connection
Download :
My Mini Games :
Quote:
Quote:






Mampir juga disini yuk
Download Mini PC Game