Selamat datang di thread ane paling wahid agan-agan....semoga trit ini diridhoi oleh Tuhan Yang Maha Esa....dan mendapatkan restu dari om momod....
Kebetulan saya suka banget sama musik gan....dan kebetulan lagi saya juga suka film.....
jadi dua kebetulan tadi saya jadiin satu.....
menurut saya (subyektip niy) film tentang anak band atau musisi yang saya sukain adalah sebagai berikut gan.....
ROCKSTAR
Film ini keluaran 2001, dengan full castnya ada di link dibawah ini gan :
http://www.imdb.com/title/tt0202470/..._ov_st_sm#cast
Cerita film ini anak band banget gan....
seorang anak muda yang jago nyanyi, suka sama salah satu band legend. Dan akhirnya mimpinya jadi kenyataan. Musik yang ditampilin Rock, pemeran utamanya Mark Wahlrberg yang mungkin agan-agan pernah ngeliat di film PLANET OF THE APES, FOUR BROTHERS, dan mungkin agan-agan ada yang inget kalo Mark Wahlrberg ini sodaranya Doni Walrhberg, yang dulu nyanyiin STEP BY STEP bareng sama NEW KIDS ON THE BLOCK.
Satu yang istimewa dari film ini, adalah nunjukkin gimana kehidupan anak band yang tour sana sini. Yang mungkin kenyataan ini ga banyak di ekspose secara detail gan.
Belum lagi di film ini nunjukkin strategi sebuah band yang sudah berada diatas angin. Gimana siy salah satu cara buat bikin band-nya terus menjadi Legend? Ternyata dengan konsistensi materi gan. Bahkan mereka ngejagaa banget, innovasi jangan dibuat terlalu berlebihan yang membuat si fans-fans pada kabur. Dan dikasus di film ini, ternyata berhasil, mereka masih bisa diatas angin.
INI TRAILERNYA GAN....
Karena film ini tentang anak band, musiknya juga ngga main-main gan. Musisi yang terlibat disini bukan musisi kacangan, cekidooottt
Spoiler for SOUNDTRACK LIST ROCKSTAR:
Salah satu Soundtrack pilihan saya adalah Colorful.
Nah kalo agan-agan mau download soundtracknya, thread sebelah ada yang nyediain tuh....silahkan disedooot.....
Spoiler for PENDAPATAN ROCKSTAR:
Yang bisa saya ambil dari film ini:
Ngetop itu memang butuh pengorbanan gan.
Nah saya ngga mau ngasih lebih detail tentang film ini, agan-agan bisa nyari film ini, ambil Popcorn dan nikmatin sambil nunggu buka puasa.....*eh salah yah....
film kedua
THAT THING YOU DO
Spoiler for THAT THING YOU DO:
Film ini keluaran Tahun 1996 gan, tapi saya nggak sempet nonton di Bioskop, ngga inget juga, apa film ini masuk Indonesia apa nggak. Yang saya inget dulu saya nonton film ini di VCD.
Detail tentang THAT THING YOU DO :
http://www.imdb.com/title/tt0117887/?ref_=sr_2
Film ini ngingetin jaman-jaman awal ngeband saya gan. Jaman lagu kita bisa diputer di radio, gimana kita histerisnya, gimana langsung ngajak orang-orang disekitar buat dengerin Radio, huaduuuhhhhh semuanya ada di film ini gan.
Film ini disutradarain dan juga ditulis oleh Tom Hanks. Film ini mungkin nggak terlalu ngetop di Indonesia (soundtracknya siyh cukup hits di radio sampe sekarang) tapi menurut saya, ini adalah masterpiece. Sebagai anak band (ciyyeeehh) film ini mewakili saya banget. Dan mungkin agan-agan anak band yang lain.
Settingnya tahun jadul, jaman di Inggris punya The Beatles, di Amerika punya The Wonders (yang dibuat sama film ini). Musik yang dibawain pun cukup mirip.
Satu yang unik di film ini, coba nanti agan perhatiin yang dari awal sampe akhir, nama pemain Bassnya ngga dikasih tau gan.
heheheheheh buat agan-agan yang penasaran, silahkan dicari film ini.
Dan seperti ROCKSTAR tadi gan, film THAT THING YOU DO ini soundtracknya juga ngga main-main gan, bahkan Tom Hanks-pun ikutan nulis lagu....dan enaaakkkk.....
Kalo di ROCKSTAR nyeritain tentang band yang udah mapan, film ini justru nyeritain Band yang meledak sebentar kemudian ilang, atau biasa disebut One Hit Wonder. Mungkin dari situ nama The Wonders, didapet sama si Om Tom Hanks.
Spoiler for SOUNDTRACK THAT THING YOU DO:
Soundtrack pilihan saya ALL MY ONLY DREAMS.
INI TRAILERNYA GAN...
KALO KANGEN SAMA SOUNDTRACKNYA YANG HITS BANGET, SILAHKAN GAN ...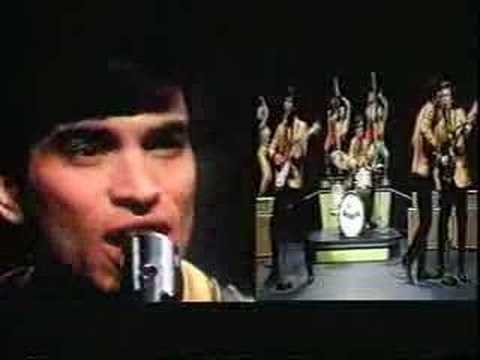 Spoiler for PENDAPATAN THAT THING YOU DO:
Diliat dari pendapatannya, film ini cukup sukses gan. fiuuuhhh masterpiece dari Mas TOM.
Seperti di film ROCKSTAR gan, yang bisa saya ambl di film ini :
Kalo mau jadi musisi sejati, jangan bergantung sama band. Karena Band itu come and go.
Nah agan-agan yang belum nonton, film ini recomended banget buat dicari. Dan ditonton berkali-kali. Bahkan saya dapet versi UNCUT-nya. ada beberapa scene yang nggak ada di versi biasa.
buat agan-agan yang suka ngeliat inpoh dari saya, boleh lho kasih yang ijo-ijo heheheheheheh...mumpung lg puasa gaaannn dibanyakin beramal.....