WPCentral
At this point I'm not sure whether to call it the Nokia Lumia 909 or 1020. Whatever we end up calling EOS isn't that big of a deal, what really matters to you is what colors you'll be getting on day one. Here they are – black, yellow, and white.
A tipster sent us a screenshot of upcoming inventory for their Microsoft Store. What's interesting is that the device is called the Lumia 1020 (and not the 909). It will retail for $602 and come in your choice of yellow, black or white. Bonus internet points for whoever can guess what color Dan will get.
On the bottom left of the screenshot you'll see a date of 7/22/2013. Our insider tells us that date is when they usually receive the shipment. After that it's a few days before it becomes available. There's a good chance you'll be getting your devices within two weeks of next Thursdays announcement. We'll learning more next week. This store in particular will be getting 70 total units.
sumber:
http://www.wpcentral.com/nokia-lumia...lack-and-white
maaf gan artikelnya dalam bahasa inggris...


yg pasti ane gak

Spoiler for Release Date:
Spoiler for BOCORAN GAMBAR:
Inilah Hasil Jepretan yang diambil oleh kamera Nokia Lumia EOS/1020/909
Spoiler for Hasil Jepretan:
Tambahan Info:
Quote:
Original Posted By ae1996 ►




Exclusive: New render of 41MP Nokia Lumia 1020 in yellow, white and black plus more details revealed


As we get closer and closer to Thursday, it is probably of little surprise that more information is coming out about Nokia's 41MP Windows Phone, the Lumia 1020. The device, which has gone by the codename 'Elvis' on AT&T and 'EOS' in general, is expected to be Nokia's biggest splash yet in mobile photography since the PureView 808, but this time with the power of Windows Phone behind it.

In the new render above, you can clearly see an unbranded Nokia Lumia 1020 in yellow, along with three other 1020's in yellow, black and white with the 41MP camera exposed. Featuring a Xenon and LED flash, a massive camera sensor (and $70 optional camera grip accessory), the Lumia 1020 should give photo buffs a new dream phone for everyday use.

We can also confirm a few more tidbits about this phone before the reveal…




It has optical image stabilization (OIS) built in

It takes the image in a 32MP and 5MP at the same time in 16:9

The 5MP image is over sampled dropping 7pixels into one "super pixel"

It shoots 38MP in 4:3

"Nokia 909" was an early name for it but it will be "Lumia 1020" for release

2GB of RAM, an increase of 1GB from other high end Windows Phone 8 devices

32GB of internal storage, no SD

WP8 V 8.0.10322.71

FM radio (Amber)

Flip to silence (Amber)

NFC is on board

Optional wireless charging backplate will be available


The addition of OIS sets the Lumia 1020 apart from the PureView 808, which lacked the ability to have non-blurry photos in low light. This same OIS technology was introduced with the Lumia 920, and followed up in the Lumia 928 and Lumia 925.

Combined with the much larger camera sensor, the F2.2. aperture and now OIS, the Lumia 1020 should easily trounce its competition in the mobile world. The addition of extra RAM is most likely required for the massive images that this phone will produce.

Likewise, we can share some details on the Pro Camera app, an exclusive Nokia offering that will give advanced photo settings to users in "live mode" meaning you can change them like the third party Pro Shot app. Those settings include


ISO

White Balance

Manual focus

Shutter speed

Flash


The Nokia Lumia 1020 is expected to hit AT&T by the end of the month, with Microsoft Stores receiving shipments on Monday, July 22nd and an actual ship date later in the week making this a quick turnaround for Nokia. The inventory price (off-contract) lists the phone for $602 and in three colors, including yellow, white and black, though it will go for significantly cheaper on contract or the AT&T subsidized price.

No word on international availability but it has been reported that the UK will be getting the phone, hinting that if this device is exclusive to AT&T, it won't be for long at all.

Sumber: http://www.wpcentral.com/new-render-...0-more-details
Quote:
Original Posted By ae1996 ►
oh iya gan, ane lupa 1 gambar bocoran lagi...



tapi sebenarnya gambar ini diduga palsu oleh WPCentral dan beberapa situs, namun dibenarkan oleh My Nokia Blog dan sebagian lainnya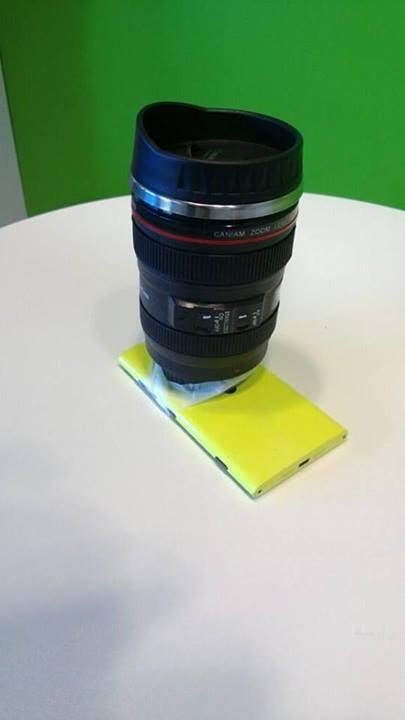 diduga bahwa Nokia Lumia 1020 ini bisa menggunakan lensa tambahan seperti kamera DSLR dan menggunakan teknologi EOS canon

sumber: gambar dari mbah google
Quote:
Original Posted By ae1996 ►
kepada agan2 semua ane dapat gambar baru yang kabarnya juga akan digunakan nokia untuk promosi flagship terbarunya




Spoiler for IKLAN NOKIA LUMIA 1020:
Nokia Lumia 1020 muncul di daftar inventaris AT&T
Quote:
Original Posted By ae1996 ►


Nokia Lumia 1020 shows up in AT&T's inventory



There's little debate that AT&T customers are in line to get the new Nokia Lumia 1020 and we've received another sign to confirm just that. The Lumia 1020 is now being listed in AT&T product inventory and has been assigned a SKU number. Our anonymous tipster also noted that the Lumia 1020 has been seen in the hands of AT&T employees for testing.

The inventory listing also confirms the black, yellow and white color options that we saw with the Microsoft inventory sheet the other day.

We are still expecting the Lumia 1020 to be available at the end of the month with an out of contract price of $602. Contractual discounts haven't been announce but will surely reduce the pricing significantly ($199 maybe?).

Remember Thursday Nokia is set to officially announce the Lumia 1020 at the Zoom Reinvented event and hopefully pricing and availability will come into sharp focus. And if you're in New York City on Thursday, remember the Zoom Party that Nokia is going to throw that evening. We'll be at both events and will bring you all the news and coverage possible.


Nokia Lumia 1020 akan membuat produsen kamera digital khawatir
Quote:
Original Posted By ae1996 ►


Nokia Lumia 1020 Smartphone Should Frighten Digital Camera Makers




A 41MP sensor? Yes, please!
Let's be clear about something right off the bat. Highfalutin digital SLR cameras are very much relevant and will be for a long, long time to come. DSLRs have to worry about from smartphones. But compact cameras and consumer point-n-shoots in general? Well, they're already feeling the squeeze from increasingly capable smartphones, and if Nokia's Lumia 1020 lives up to the hype, it could be the beginning of the end for budget digicams.

Here's the deal -- the Lumia 1020 is said to wield a 41-megapixel sensor. Granted, there's more to photography than pixel count alone, but even hardcore skeptics are forced to do a double-take when spying the phone's rumored spec sheet. Plus, there's more to look forward to than the ability to take ginormous photos.

It has a Xenon and LED flash, shoots 32MP and 5MP at the same time in 16:9, shoots 38MP in 4:3, and has built in optical image stabilization (OIS). According to WPCentral, which has the skinny on all these specs, it's the same OIS found on the Lumia 920, 925, and 928.

Other features include an f2.2 aperture, 2GB of RAM, 32GB of internal storage, NFC support, and the inclusion of a Pro Camera app with settings for ISO, white balance, manual focus, shutter speed, and flash.

The Lumia 1020 should land at AT&T by the end of the month. Digital camera makers, you've been put on notice.




Nokia Lumia 1020 dikonfirmasi salah seorang pejabat Microsoft
Quote:
Original Posted By ae1996 ►


Nokia's 41-megapixel Lumia 1020 confirmed by Microsoft exec



Nokia has a press conference scheduled to take place later this week where it is widely expected to unveil the new Lumia 1020 smartphone. Carrying forward Nokia's tradition of adding a more impressive camera to each new flagship Windows Phone along with a minor bump in specs, the Lumia 1020 is rumored to include a 41-megapixel PureView camera with a xenon flash. While nothing is official until it's announced, Microsoft's Windows Phone boss recently published photos to his Flickr account that contain the name "Nokia Lumia 1020″ in the associated EXIF data. Earlier rumors suggested the phone will include a 4.5-inch display with 720p resolution and a polycarbonate case, and images of the unannounced phone were published last week. BGR will be on hand reporting live this Thursday from Nokia's press conference.
Bocoran Gambar Terbaru (Kontroversi Kebenarannya)
Quote:
Original Posted By ae1996 ►


oh iya pagi ini ane dapet bocoran gambar dr sebuah pabrik di cina yg sedang menguji coba Nokia Lumia 1020 sebelum dirilis hari ini...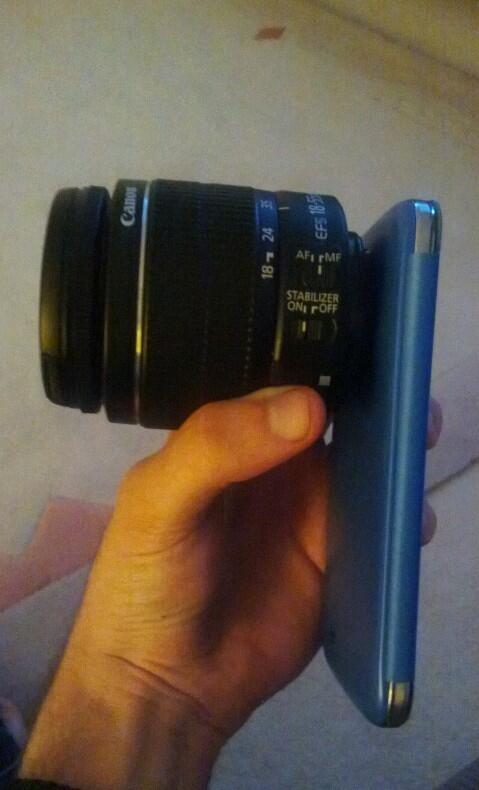 kembali lagi ke titik awal, hal ini kembali menjadi kontroversi berbagai situs pembocor, jadi secara pribadi ane masih ragu
Ket: Nokia Lumia 1020 yang diuji coba sengaja ditutupi dengan sesuatu yg berwarna biru (seperti silikon) yg alasannya untuk menjaga kerahasiaan sebelum diluncurkan
JANGAN LUPA


TOLONG JANGAN