Quote:
Sebelumnya terima kasih kepada agan

seratiel

yang telah membuat trit tentang RO II [N.A] dan mengizinkan kami untuk melanjutkan
Quote:
Berhubung TS sudah tidak bermain lagi Ragnarok II, jadi mohon maaf thread ini jarang di update lagi, jika ada yg berminat untuk melanjutkan silahkan PM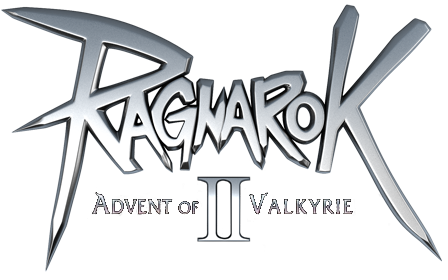 Check Server Status Here


Official Website


[URL="http://forums.warpportal.com/index.php?/forum/235-ragnarok-2-lots/"]

Official Forum

[/URL]
[CENTER]Register[/CENTER]
Quote:
[CENTER]

[/CENTER]
COMING SOON

- Long forgotten and left to run wild, Payon's ruins have revealed a new region full of fearsome monsters and challenges for players in Rune-Midgarts! Join your fellow player on an adventure into the remains of Payon and level to new heights!



Spoiler for Forgotten Payon:
Quote:
[CENTER]

[/CENTER]
Date: 12/15/2014 ~ 1/12/2015
A Christmas tree has been erected by the citizens of Prontera to celebrate the Yule holiday! Meet your friends under the tree and make some memories that will last much longer than just this holiday season~

Starting 12/15/14, Holiday NPCs will appear in RO2 to aid you in your holiday quests!
Start the journey by finding NPC Dasher in Prontera.
Collect Lutie Snowflakes by completing quests, as drops from monsters within 5 levels above or below your character, and through a Kafra box. You can exchange these snowflakes in Prontera at NPC Rudolph for a costume and titles with a Yule theme!

Complete the quest 'Bless Christmas' to earn the

Christmas Wreath

title.
Stats:

Physical Attack + 400 / Magical Attack + 400 / Defense +500 / Vigor + 150



Complete the quest 'Red-Nosed' to earn the

Christmas Rudolph

title.
Stats:

Physical Attack + 400 / Magical Attack + 400 /Critical Hit + 150 / Penetration + 50



Title stats will double during the event period.
News & Event
Classes
Master Level
Professional Life
System Requirements
Download
DVD Client
Powered By :