Quote:
Release Date : 30 May 2013 Publisher : Focus Home Interactive Developer : Eugen Systems ESRB rating : Pegi 16

About
Quote:
http://www.wargame-ab.com/. Wargame: European Escalation, the new real time strategy game from Eugen Systems, a specialist of the genre and developer of the critically-lauded Act of War: Direct Action, and more recently R.U.S.E.™.
Quote:

Features

- An improved version of the IRISZOOM Engine, with unprecedented level of detail.
- A fully dynamic single player campaign starting in 1981.
- Over 750 units, including 150 planes - over double the unit count of the previous game.
- An Urban Combat Interface for skirmishes inside of cities.
- Improved unit deck-creation system, including bonuses for themed force composition.
- Redone multiplayer ELO rankings, matchmaking, and map balance.
- Multiplayer matches that support up to 10 players on each side.

Focus Home Interactive is proud to unveil Wargame: European Escalation, the new real time strategy game from Eugen Systems, a specialist of the genre and developer of the critically-lauded Act of War: Direct Action, and more recently R.U.S.E.™.

Wargame: European Escalation is built around depth and reflection, the key elements of classic wargames. Above solid foundations, Eugen Systems builds an impressive list of features and enhancements in order to provide a unique and innovative gaming experience to all real-time strategy fans.

Wargame: European Escalation features intense real-time battles, stunning graphics, and the amazing IRISZOOM™ system, which allows a continuous zoom from a global view of the map to the heart of the action. With real strategic gameplay, rich content, integration of EugenNet© and its numerous online services, Wargame: European Escalation will unite all the world's biggest strategy fans.

Set in the rarely explored period of 1975-1985, Wargame: European Escalation pits NATO (USA and Western Europe) against the Warsaw Pact (Soviet and Eastern European countries) in battles that explore "what could have been." The specter of nuclear warfare loomed large over the real Cold War, but this catastrophic outcome was the ultimate last resort. Large, armored offensives through Europe would certainly have been the core of this hypothetical war; and this is what the game's explosive campaign takes you through!
Quote:



Factions



NATO
- United States: Largest unit choice, with the alliance's widest range of capabilities. America has both inexpensive units and expensive, highly advanced ones in most categories.
- France: Following a number of colonial wars in the 1950's and 60's, France has a lighter, more mobile range of options that frequently emphasize speed and firepower.
-United Kingdom : The UK benefits the most from proper positioning in battle. Their forces are most notable for slow but well-armoured tanks and highly mobile light infantry.
- Federal Republic of Germany: West Germany is balanced. Though partially equipped by the US, many of its newer vehicles and weapons are German-developed and highly advanced.
- Sweden: Technically neutral, Sweden sees the Warsaw Pact as a threat and thus leans towards NATO. They are a mobility-focused force that relies on air power over ground fire support.
- Canada: Canadian troops have outdated vehicles but are excellent at infantry and anti-tank combat, especially in a defensive position. They also have good airlift capability.
- Norway: The main target for any potential Soviet invasion into Scandinavia. Norwegian troops are especially effective in close combat and combine this strength with a powerful air force.
- Denmark: The Danish have large numbers of reserve soldiers and see Poland as their biggest threat. They focus on strong infantry, reconnaissance vehicles, and anti-tank helicopters.



PACT:



- Soviet Union: The USSR has a huge choice of units for any battlefield situation, but frequently focuses on a combination of heavy tanks, attack helicopters, and massed artillery.
- German Democratic Republic: East Germany uses Soviet equipment, but instead of a mechanized force tend to instead rely on effective infantry and intelligence-gathering reconnaissance.
- Poland: Poland doesn't have the most cutting-edge equipment but has a number of unique and effective weapon systems of their own, along with a variety of specialist infantry soldiers.
- Czechoslovakia: The Czechs have their own transports and heavy weapons. Their artillery is especially effective and above all, accurate, compared to regular Soviet standards.



ScreenShoots
Spoiler for Screenshoots:

Official Trailer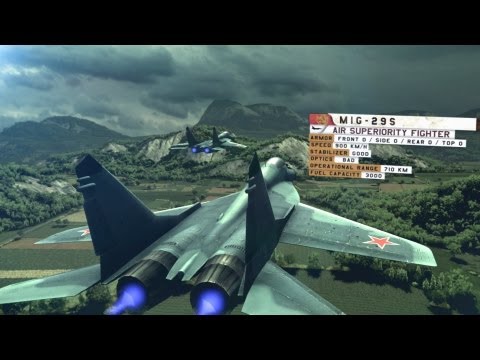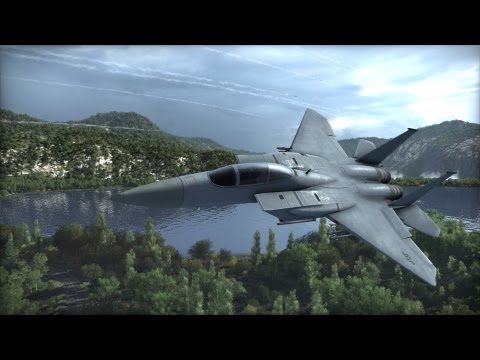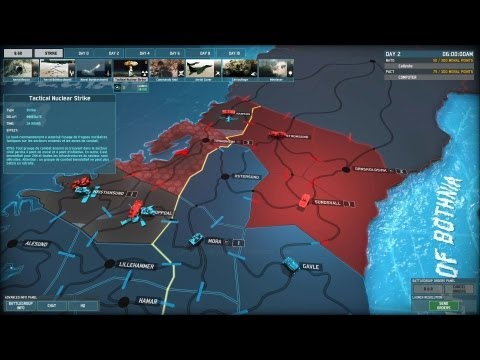 Quote:
Review
MetaCritic
PCgmedia
Destructoid
8.5/10
IGN
8.4/10
Quote:
System Requirements


Minimum:

OS:WINDOWS XP SP3/WINDOWS VISTA SP2/WINDOWS 7/WINDOWS 8
Processor:AMD/INTEL DUAL-CORE 2.5 GHZ
Memory:2048 MB RAM
Graphics:256 MB 100% DIRECTX 9 AND SHADERS 3.0 COMPATIBLE ATI RADEON X1800 GTO/NVIDIA GEFORCE 7600 GT/INTEL HD 3000 OR HIGHER
DirectX®:9.0
Hard Drive:15 GB HD space
Sound: DIRECTX 9 COMPATIBLE
Other Requirements:Broadband Internet connection
Additional:INTERNET CONNECTION REQUIRED FOR ACTIVATION AND ONLINE GAMING




BUY NOW :
STEAM
Twitter :
https://twitter.com/WargameRTS
Facebook :
http://www.facebook.com/WargameRTS
Website :
http://www.wargame-ab.com/