MISFITS



The
Misfits
adalah sebuah band horror punk yang terbentuk pada tahun
1977
di kota Lodi,
New Jersey
, dan dibentuk oleh vokalis band itu
Glenn Danzig
(mempunyai nama asli Glenn Anzalone). Glenn sangat terobsesi pada
Marilyn Monroe
, dan mengambil nama band-nya itu dari film terakhir Marilyn Monroe, 'The Misfits'. Lirik-lirik dan gambar-gambar awal band itu memfokuskan pada retro fiksi ilmiah, film horror dan film-film porno.
The Misfits lagu-lagunya lebih sering terdengar sangat melodius, dengan nyanyian dari
Glenn Danzig
yang mempunyai suara tenor seperti
Mario Lanza
penyanyi opera Italia.
Lagu '
Last Caress
' (lagu yang sangat aneh untuk tahun itu) dianggap sebagai sebuah lagu original dari
The Misfits
, dengan instrumen yang hingar-bingar dan suara
Danzig
yang melodius, yang diyakini sebagai perpaduan antara
Frank Sinatra
dan
Sex Pistols
Sangat penting bahwa
The Misfits
awal adalah sebagai band dari campuran
New Jersey
dan
Italia
yang mengadaptasi
punk
dengan cara yang aneh, di luar dari tradisi band-band punk sebelumnya.
The Misfits sering berdandan dengan cara yang mengerikan saat pertunjukkannya berlangsung, dan basisnya,
Jerry Only
, menemukan sebuah gaya rambut yang disebut
devilock
yang mana sering dipakai sampai sekarang.
Misfits awal bubar pada tahun
1983
, setelah mengeluarkan beberapa singel 7" dan album pada 12", yang mana semuanya mereka kerjakan dengan cara kerja
DIY
, dan diedarkan dengan cara menjualnya sendiri, rekaman-rekaman tersebut sangat terbatas, dan kini menjadi incaran para kolektor.
Sebenarnya Misfits sering gonta-ganti drummer dan guitarist tapi formasi ini yang membuat Misfits menjalani masa keemasanya
Spoiler

for

1983 Glenn Danzig

:

Spoiler

for

1983 Jerry Only

:



Dengerin 1 lagu misfits yang ini dan lagu yang lainya akan terbuka di kuping agan agan semua. (engga juga sih)
Spoiler

for

LAGU LAST CARESS (ORIGINAL)

: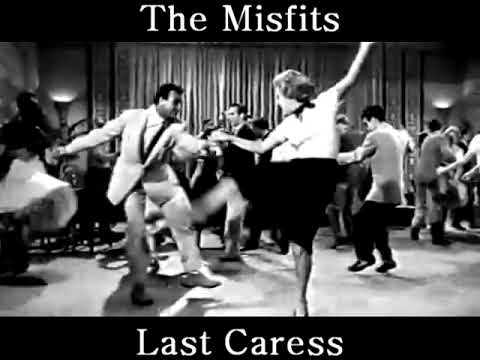 To Be Continue...