Quote:
Original Posted By
chanweee
►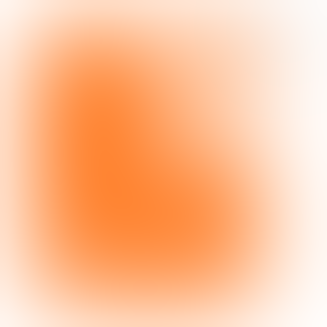 iPay88
We pioneered in payment gateway solutions in South East Asia.
We are embarking on a major regional expansion with our first regional office in Jakarta, Indonesia and in Vietnam, Thailand, Singapore, Philippines and China.
We are seeking highly motivated & proactive persons to join us to be part of company that creates and expand "IT for the world".
Some of our website link :-
www.iPay88.com
www.mobile88.co.id
www.mobile88.com
Dibutuhkan :-
1. Sales & Marketing Executive
2. Operation Executive
3. Accounts Executive
Jakarta Raya
Spoiler

for

Untuk kategori Sales & Marketing Executive

:
Responsibilities:
• Recruit Merchant ( Internet online Merchant )
• Product presentation
• Approach new potential prospect
Requirements:
• Minimum Degree holder or equivalent.
• At least 2 year(s) of working experience in the related field is required for this position.
• Applicants must be willing to work in
Kebon Jeruk,Jakarta Barat.
• Preferably Supervisor / Coordinators specializing in Marketing/Business Development or equivalent.
• Full-Time position(s) available.
• Be able to speak and write in English
• Relevant working experience and exposure in e-commerce industry will be an advantage.
• Provide own transportation
• Good analytical skills, Initiative, able to work independently and dependability
• The position requires someone who has a strong need for achievement.
Spoiler

for

Untuk kategori Operation Executive

:
Responsibilities :
• Managing operation activities
• Managing and handling customer care
• Fraud detection system of payment gateway
• Maintain proper the records and filling system

Requirement :
• Female/Male, maximum 30 years of age
• Minimum Degree holder or equivalent.
• Min. 1 years experience in same position
• Familiar with internet banking, internet payment, some of IT knowledge.
• Good Skill with Ms.Office
• Attention to details, trustworthy, and open minded
• Prefer a person who able to work as part of a team and independently
• Young, dinamic, energetic, and has good communication skills

Spoiler

for

Untuk kategori Accounts Executive

:
Responsibilities :
• Managing account activities
• Managing and handling petty cash
• Prepare bank in slip and payment request
• Maintain proper account records and filling system
• Maintain proper account payable/receivable
• Cashbook and Cashflow

Requirement :
• Female, maximum 30 years of age
• Minimum Degree holder or equivalent.
• Min. 1 years experience in same position
• Familiar with internet banking, internet payment, some of IT knowledge.
• Good Skill with Ms.Office
• Attention to details, trustworthy, and open minded
• Prefer a person who able to work as part of a team and independently
• Young, dinamic, energetic, and has good communication skills

CV harap diemailkan ke :
informasi.cwd@gmail.com
minat gan.... domisili ane di kebon jeruk jak bar nih.... gapok brapa ya gan ... bisikin ya gan.. tq