Exploit untuk FW 3.01 = King of Pool ($2,99)

ALL ABOUT NEW PSVITA SLIM (So far...)
ALL ABOUT PSVITA TV
PERTANYAAN OON = BATA MELAYANG

KALAU POST ANDA TIDAK MUNCUL SILAHKAN CEK LAST POST DI SINI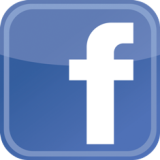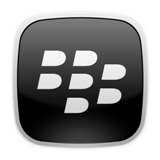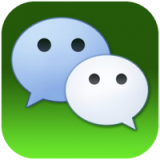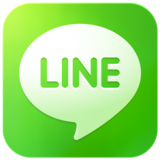 Quote:
PSV BELUM BISA MAIN GAME VITA BAJAKAN
BACA INFORMASI MENGENAI EXPLOIT UNTUK PSP DI SINI

SEBELUM POSTING PERTANYAAN, CTRL+F DULU
PASTIKAN SEMUA SPOILER TERBUKA DENGAN HOTKEYS SHIFT+X
THE RULES
Quote:
BACA PAGE 1 ATAU CEK INDEX DULU SEBELUM POSTING PERTANYAAN!!!




Tidak boleh jualan, nyari barang atau WTB atau barter apapun bentuknya, posting link FJB, dsb. Disini lounge untuk berdiskusi bukan FJB.



Rules + FAQs of Room #44 juga berlaku di sini. Baca dulu sebelum posting.

No Junk or Out Of Topic at this thread, termasuk one liner.

Gunakan Multiquote jika ingin membalas lebih dari 1 post.

Jika memposting gambar biasakan pakai spoiler!

Jika anda double posting (dopost), segera edit postingan anda. Batas waktu 2 jam, lebih dari itu

BATA MELAYANG
.

Hormati orang lain jika ingin dihormati, tidak boleh flamming atau mengejek user lain. Jangan ikut meng-quote postingan OOT dan FLAMMING.

Dilarang KERAS membanding-bandingkan PSV dengan console lainnya.

Dilarang posting dengan font yang besar maupun menggunakan warna yang mencolok.

Dilarang sundul pertanyaan, kecuali sudah lewat 2 halaman. Pertanyaan yang tidak dijawab biasanya karena tidak detil atau jawabannya sudah ada di page 1.

Dilarang posting pertanyaan dengan iming-iming

cendol

, karena dapat memicu jawaban yang berulang-ulang.

Mengirim PM ataupun VM berisi pertanyaan ke TS atau penghuni lounge yang lain harap diabaikan saja. Ini lounge bukan tempat konsultasi pribadi.

Jika ingin bertanya mengenai game A atau game B, lebih baik langsung main ke lounge game bersangkutan saja karena lounge ini dikhususkan untuk pembahasan handheld PSV sendiri.

Jika Anda posting disini maka Anda dianggap telah setuju dengan seluruh rules yang diterapkan di lounge ini dan jika melanggar akan dikenakan sanksi.

Peraturan baru yang diperlukan dapat ditambahkan sewaktu-waktu.
SANKSI
Quote:
WARNING sebanyak 3x hingga langsung request banned+bata)
Tidak baca pejwan dan rules yang berlaku.

Double posting (dopost).

Iming-iming cendol.

BATA (tanpa peringatan)
REQUEST BANNED PERMANEN (LANGSUNG TANPA PERINGATAN)
Posting jualan atau nyari barang.

Flamming.

INDEX
Quote:
01
Rules + Index
02
FAQS
03
All About PS Store, ID PSN dan Friend List, serta PSN+
04
Perkembangan Exploit & Firmware
05
Review PSV dan Games
06
Upcoming Games
07
Jadwal Gathering
08
Informasi Perkembangan PSV
09
Other Usefull Links, Tema & Info
12
Related Info