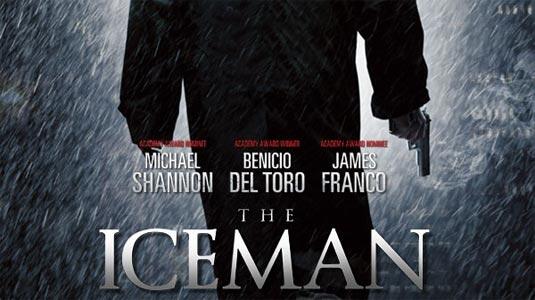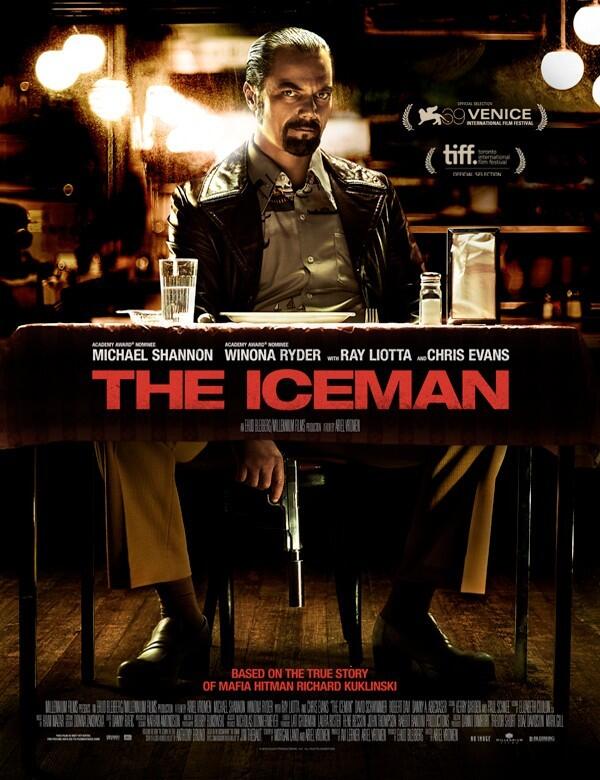 Quote:



Synopsis


Movie yang di ambil dari kisah nyata Richard Kuklinski, seorang pembunuh bayaran yang berdarah dingin namun sangat mencintai keluarganya,Dari awal masa kemunculan sampai akhirnya dia ditangkap, sudah sekitar 100 orang pria yang dia bunuh. Kuklinski dikenal sebagai suami yang setia dan ayah yang sangat menyayangi seluruh keluarganya namun kenyataan dia adalah seorang pembunuh bayaran berdarah dingin. Ketika akhirnya di tangkap pada tahun 1986, baik istrinya ataupun anak perempuannya belum mempunyai bukti yang kuat tentang pekerjaan dia yang sebenarnya.

Quote:

Director : Ariel Vromen

Writter : Ariel Vromen & Morgan Land (Screen Play). Anthony Bruno (book "The Iceman: The True Story of a Cold-Blooded Killer"), Jim Thebaut (documentary "The Iceman Tapes: Conversations with a Killer") (as James Thebaut)

Produced : Boaz Davidson, Danny Dimbort, Avi Lerner

Genre : Chrime | Drama | Thriller

Studio : Millenium Films

Release Date : 30 August 2012 (In Venice Film Festival) & 3 May 2013

Rating IMDB : 7.6

IMDB : Imdb

Cast :
Quote: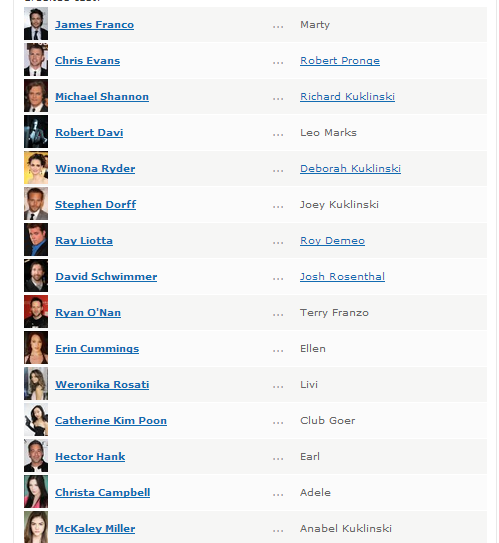 User Reviews :
Quote:

The Iceman is based on the life of Richard Kuklinski, who is thought to have murdered somewhere between 100 and 250 people from the 50s through the 80s (authorities suspect there were many more slayings than the roughly 100 he confessed to). Most of those occurred while he worked as a contract killer for various New York and New Jersey crime families, but Kuklinski also admits to numerous killings outside of his hit-man duties. His story gained a wider audience with a couple of HBO documentaries in 1992 and 2002, respectively, where Kuklinski recalled his crimes while demonstrating a disturbing lack of remorse for committing them (he died in prison in 2006 while serving the five consecutive life sentences that were handed down in 1988).

Playing Kuklinski is Michael Shannon, probably best known for his work on HBO's Boardwalk Empire and the films Take Shelter and Revolutionary Road. The interesting cast directed by Ariel Vroman includes Winona Ryder as Kuklinski's wife, Deborah, Ray Liotta and Robert Davi in familiar mobster roles, David Schwimmer playing one of their flunkies, Chris Evans as another contract killer, and James Franco and Stephen Dorff in brief one-scene roles (Franco was originally supposed to play Evans' part until a scheduling conflict arose).

The middle years of Kuklinski's life make up the majority of the film, starting in the late 60s where we briefly see him courting and marrying Deborah, while hiding from her his dominant dark side and the fact that he works as a porn bootlegger. That job provides a springboard into the organized crime world, where Kuklinski soon finds himself working for Liotta's Gambino crime family-affiliated character and carrying out thuggish duties that include contract killings. Eventually, Kuklinski finds whacking employment with other upper-level east coast crime organizations, telling Deborah, their three kids, friends, and neighbours that he works in the world of finance. At this point, we're well into the 70s, meaning a number of the actors are sporting some serious porn 'stache facial hair. I had a flashback to my Cloud Atlas screening the day before, where some of the heavily made-up actors were virtually unrecognizable. In this case, Evans was on screen for several minutes before I realized it was him underneath the handlebar moustache, long hair, and glasses, looking radically different from his clean-cut Captain America character. His wisekracking Robert character is probably the best thing about The Iceman, which isn't a good thing when you consider that the role is relatively minor. The dancing scene involving him and Kuklinski, where the latter takes out their target with poison on a crowded disco floor while Blondie's "Heart Of Glass" pumps over the soundtrack, has a twistedly dark humour to it.

The stark duality of Kuklinski's life as both family man and sociopath is one of his most interesting aspects, but the film fails to exploit this angle to its full potential. His modus operandi involved the unusual habit of employing various killing methods, like poisonings, explosives, strangulations, and the usage of assorted kinds of weapons, plus temporarily freezing many of his victims (hence the nickname) to confound the police as to their times of death, if the bodies were ever found. It's another pretty fascinating nugget for the film to work with, but The Iceman comes up short once again in terms of creatively exploring this potentially rich plot point.

Shannon is a fantastic actor who excels at playing complex, troubled characters, as anyone who has seen his work in any of the aforementioned projects can attest to (I'll also throw in his memorable turn in The Runaways as Kim Fowley, that band's creepy svengali-ish manager). The actor can't rise above the too well-trodden crime movie territory that The Iceman inhabits, however, resulting in a hollow effort that feels like a shamefully wasted opportunity. Of the ten films I saw at this year's Toronto International Film Festival, The Iceman easily ranks as my biggest disappointment.