RULES
Quote:
1. Be NICE to Other Kaskusers ! (except to rules breaker aka idiots)
2. Segala transaksi jual beli tidak diperbolehkan di #38 !
3. Dilarang mempost dan menshare segala hal yang mengandung pornografi !
4. Segala bentuk bumping thread tidak diperbolehkan tanpa adanya tambahan info !
5. 'Pertamax', 'Thanks gan', 'Menuju TKP' dan kalimat sejenisnya tidak diperbolehkan di #38 !
6. Dilarang ngepost lebih dari dua kali berturut-turut !
7. Pake thumbnail ketika ngepost gambar berukuran lebih besar dari 800x600 pixels.
8. Tidak boleh ngespam !
9. zid*du, urlcash, user*cash, dan website semacamnya tidak diperbolehkan dipost di #38 !!!
10. Dilarang ngabsen di thread apa pun dalam #38 ! (selamat pagi, selamat siang, dsb.)
11. Ngepost di #38 berarti dianggap sudah membaca dan menyetujui rules ini !
12. Dilarang membahas cheat/trainer/sejenisnya!
13. to be added later...
OFFICIAL SITE
[CENTER]OFFICIAL FORUM[/CENTER]
[CENTER]

[/CENTER]
Quote:
Chrono Tales is a free 3D browser-based MMORPG. The new generation engine provides players with anime-styled 3D graphics via browsers, without client download. Traveling through the time rift, players can explore in the fantasy world of Chrono Tales and save the realm from the resurgent evil. You can challenge immersive quest, forge legendary gear, tame mythological pets and experience much more mainstream MMO features in Chrono Tales.

Features

5 job classes (Warrior, Assassin, Scholar, Mage, and Priest), plus 3 craft professions catering to different player preference.
Various avatar customization choices.
Immersing story-based quests with various dungeons/world bosses to challenge.
Real-time combat system with auto-pilot control liberates players from endless grinding.
Classic prefix-name equipment system and diverse forge enhancement.
Innovative pet system allows putting 3 pets in battle at once. Players can battle on mount and even soar with flying mount.
Astrology System helps players to build up characters with the various combinations of Soul Stars.
Free PvP gameplay allow players to challenge opponents in different arenas or wild area.
Weekly Siege War, Large-scale guild warfare for capital dominance.
Market system that enables players to exchange their items.
A Premium Mall that provides players with a variety of items to enhance gaming experience.
Game Info
Classes
Pet System
Quote:
In Chrono Tales, you can have 3 pets at the same time. Every pet can be put into three different kinds of usage: Fight, Mount and Merge.

Fight: Help you fight and take some damage for you.
Mount: You can mount your pet and have a higher movement speed.
Merge: Pet can be merged with you to give you some attribute bonus.

Every player can raise 6 pets at most but only 3 of them can be used at the same time, with one for each usage.
How to obtain pets:

Free Gift
Every character will be given a free pet after character creation,
Quest Reward
Some quests will reward pets.
Pet Merchant
Pets can also be bought from some merchants (NPC). The first pet merchant you will meet is Gucci in Keepers' Tribe.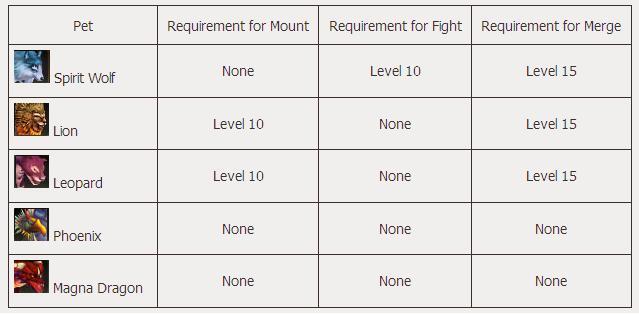 FAQ/General INFO
Quote:
FAQ General

1. Who are Game Helpers?
Game Helpers are players whom have volunteered with GameDP Staff to help and assist Chrono tale players. Game Helpers (ex. GH) can answers questions Ingame or Forums. They can also mute Ingame for 30 Minutes.
DarkSoul
Tifa
Adicus
ArmorLink
Milk
KronosX-Forum Mod
SeaHorse
Sakana
Spankme
Xiaolian
Mike2Kevin

2. How do I get a CBT Code?

3.What is the Closed Beta 2 Level Cap?
Current CBT 2 Level Cap is 60.

4. Is this game Pay to Win?
Not exactly, a non casher can be top tier too, but much more time will be consumed.

Class Questions

1. What is the best class?
Any class can dominate if built right and gears matter alot.

2. Most Picked Class?
Warrior-Assassin-Priest-Mage-Scholar

3. What are some Builds?
Check out forum section- Guild and Class Guides

4. Will there be new classes or Job Adv?
No such Information exist as of yet. But There might be new classes in the future.



InGame FAQ



1. I have no quest left?
Do your daily quest. Sometimes you will have to grind.

2. Where should I Grind at level 19-23
Mamoths, Cruel Bandits

3. Grind at level 30-39
Rippers, Coward Cave, Stone Soldiers.

4. Level 40-50
Zombies, Jellys, ANYWHERE

5. Where can I get Mall Items?
Check out the instances, which give most Mall Items.

6. Are Ultima Skills only in the Mall?
Monster Invasion Event Bosses drop Ultima Skills

7. How do I get Courage Badges/Shards?
Survival Island, Arena Events

8. What are helper quest?
Goals that you can complete to get Gold/EXP/Daily Points

9. I ran out of Daily Points, what do I do?
You can use Diamonds/Do Helper Quest/Wait till server reset at 24.59

10. What Level can I kill People?
Level 21+ Enable Practice mode on top Left

11. I got Sins after killing someone?
Certain amount of Sins will send you to DarkCage(Jail)

12. How to get rid of Sins?
Cool-Down, Don't Pk for awhile, do quest.

13. People keep destorying my crystals?
It's part of the game, stop crying, level up and destory them

14. Is Keepers Instance SoloAble?
Yes, with good Gear

15. My pets get hungry fast?
Don't fight on it, use it for traveling. Do not mount combat